Certificate in Business Administration
Home ›
Certificate in Business Administration
Program Description
Certificate in Business Administration
The Certificate in Business Administration (CBA) at AVT Business School is an intensive, six-month executive certificate program that focuses on the key topics and management disciplines of the MBA curriculum. This modern, practical program gives you the knowledge and skills you need to embrace fresh challenges in the workplace and accelerate your career.
The CBA at AVT:
Can be achieved in only six months of part-time study.
A first-of-its-kind program that covers all key topics of the MBA curriculum in a short period.
Program design unmatched by any other executive education program today.
A dynamic, exciting environment in which to learn – from the study tour to the USA, to online learning tools and libraries, to state-of-the art classroom facilities.
Faculty from America's leading business schools, each recognized authorities in their fields.
Smaller class sizes to foster optimal learning.
Seasoned participants offer each other a valuable collective experience.

Following completion of the CBA program, you can obtain your MBA in just 12 months of part-time study.
Seasoned Participants Enrich the Learning Experience

Although AVT requires a minimum of five years of business experience, the average CBA participant has close to 20 years of work history and a median age of 40. This makes the AVT CBA classes among the most experienced executive classes in Denmark today.
Cost-Effective Education

The cost of the CBA (149,800 DKK, ex. VAT) is about one-third of the cost of a full MBA. Read more here to learn how sharing the cost of a CBA with your employer may be surprisingly affordable – for both of you.
A Multifaceted Curriculum

The CBA program is based on tools and services supplied by Harvard Business School Publishing. It also utilizes the renowned Case Learning Method pioneered by Harvard Business School.

With this highly interactive approach, genuine case studies are combined with online resources, practice activities, checklists, self-assessments, and expert feedback to provide an engaging and impactful learning experience. Our elite instructors integrate the proven Case Learning Method with stimulating lectures to create optimal opportunities for learning.

The CBA program also includes an enjoyable, eye-opening study tour to Cambridge in Boston, Massachusetts, USA.
Designed to Fit Your Organization – and Your Career

The CBA curriculum covers all of the major MBA topics, from strategy to operations management. As a participant, you integrate your learning with real issues that your own organization currently faces. This provides you with valuable insights and strategies that can be implemented immediately on the job.

With the AVT CBA program, you match your new skills with the natural progression of your career. This "mini-MBA" allows you to work confidently in a cross-functional, general management setting while providing a stepping stone to the MBA if you desire to deepen your education.
Expand Your Professional Network

The CBA helps you to broaden your professional network naturally, by forming relationships and connections with AVT faculty and your fellow learners.

Upon graduation, you become a member of the elite AVT Alumni Business Network, which further builds upon the alliances you established during your studies. Currently comprised of more than 800 members, our sizeable network is focused on business excellence and lifelong learning opportunities for its members.
Balance Your Studies, Work, and Family Life

The CBA program features flexible and convenient scheduling as well as online integration for many program components. Our program is designed for today's busy professionals, giving you the freedom to synchronize your studies with the ongoing demands of your work and personal life.
Take the Next Step

You can apply to the AVT CBA program at any time and get a response within only 10 business days. However, since the CBA is a highly sought-after program with limited space, early application is strongly encouraged.
CBA Admissions

The AVT Admissions Committee makes all final decisions on admission to the CBA program. A minimum of five years of business experience is required for all of our education programs, as well as a successful admissions interview.

To ensure a class composition that maximizes the personal learning experience of the participants, the Admissions Committee focuses on the following qualities of each candidate:


Ambition and drive.
Individual business and/or management experience.
Personal profile and demonstrated leadership potential.
English language skills.
Last updated Dec 2017
About the School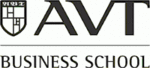 AVT Business School is a recognized and international accredited MBA business school for professionals who aspire to make a greater impact and achieve the next level of success.
AVT Business School is a recognized and international accredited MBA business school for professionals who aspire to make a greater impact and achieve the next level of success.
Read less