Certificate: International Business Immersive
Home ›
Certificate: International Business Immersive
Program Description
Overview
Acquire the fundamental knowledge and skills to manage businesses on a global level. You will learn about the complex legal, financial and economic guidelines that drive international business operations. Take courses during the day or evening.
Outcomes
Understand the fundamental concepts of business management.
Analyze data to build strategy and implement change.
Lead international teams and manage their diversity to foster productivity and innovation.
Core Courses
International Economics | ECON X401
International Finance | BUS ADM X430.8
International Leadership Strategies: Managing Across Multiple Cultures and Industries | BUS ADM X478.6
Legal Aspects of International Business | BUS ADM X413.2
Overview: Global Business Management | BUS ADM X497.7
Bonus: Career Development (CEU)
Gain career orientation and hands-on training for successful job placement and career advancement. This special course includes workshops on soft skills, interview methods, and technical skills, as well as personalized career coaching and professional network development.
Prepare for an Internship
With your Award of Completion in hand, you're ready to take part in an internship at a leading company in San Francisco or Silicon Valley!
Program Structure
Learn how to manage businesses operating in the global marketplace. Focus on the complex legal, financial and economic guidelines to better understand international operations.
Receive a certificate upon completion and be eligible for an internship.
| | |
| --- | --- |
| Length | 1 semester |
| Format | Full time |
| Prerequisite | 3 years undergrad |
| Internship Option | Yes |
| Award | Certificate |
| Cost | $11,000, plus $3,000 for optional internship |
Internships
If you successfully complete the International Business or Business Development Immersive—or both—you can start working through a three-month internship at a leading San Francisco or Silicon Valley company!
Put your newfound skills to work
Gain work experience
Build connections
Expand your network
You'll see firsthand how a U.S. business runs, giving you a competitive edge when you're ready to land a full-time position in International Business or Business Development.
Cost: $3,000.
Optional Practical Training (OPT)
Optional Practical Training is an opportunity for those studying in the United States with an F-1 visa to apply their knowledge with practical work experience. If you successfully complete both the International Business and Business Development Immersives, you'll be eligible to apply for paid temporary work authorization in the U.S., also known as Optional Practical Training (OPT).
Imagine yourself analyzing an organization's competition in a new country. Creating business strategies that comply with legal, financial and economic guidelines. Communicating with various stakeholders around the world.
With OPT, you can apply everything you've learned to real-world projects and gain valuable work experience.
International Enrollments
Online Information Session
This program is structured so that international students can fulfill their Visa requirements for full-time study, as well as have the opportunity to be eligible for internships and Optional Practical Training (OPT).
English Proficiency Requirements
International applicants must submit official evidence of English-language proficiency. Sometimes exceptions to this requirement are made. Please note that the submission of language proficiency scores or other forms of verification does not guarantee acceptance into the program. Scores must be from the past two years.
| | |
| --- | --- |
| English Language Test | Minimum Score for Professional Diploma Program |
| TOEFL | 90 |
| IELTS | 7 |
| Cambridge English First (FCE) | C |
Don't meet these requirements? You can request a language-proficiency interview if you meet one of these minimum score requirements:
TOEFL: 79–89
TOIC: 780
IELTS: 6.5
ELS Level 112 with a Grade Point Average of 3.0
Cambridge English Preliminary (PET) a passing grade
If you would like to request an interview, please state your request in the online application and in your personal statement.
Apply to our 6-week summer English program (July–August) to raise your English-language proficiency.
To be eligible, you must meet the following English-language requirements:
PDP Program Requirement
Because this is a cohort-based program and full-time attendance is required to maintain your visa status, you must attend all scheduled courses.
F-1 Visa Application and F-1 Transfer Process
If you are not a U.S. citizen or permanent resident of the United States, you must apply for an F-1 student visa to attend PDP. Non-U.S. citizens with a visitor visa (B-1, B-2) or under the Visa Waiver Program are not permitted to engage in full-time study (PDP is full time). Your PDP acceptance packet includes the Certificate of Eligibility (I-20) verifying that you have been admitted for full-time study.
Housing
With options available in both Berkeley and San Francisco, you can live in the bustling atmosphere of a dormitory, enjoy the independence of a private or shared apartment, or get the personal attention of a homestay.
Berkeley Life
Wherever you look on campus, you'll see the brightest students and faculty from all over the world gathering together to build friendships and learn from one another. Berkeley is known for welcoming students from all nationalities—we are part of a global community. Not only are you welcome here, but you belong here.
Health and Safety
We know you're traveling far from home to participate in a unique study-abroad experience. You'll be studying at a top university known for its rigorous academic standards. This means that while you're here, it's more important than ever to focus on your health and well-being.
At Your Service
At UC Berkeley Extension, we have an entire office dedicated to supporting our international students. We're there each step of the way to help—from the application process to your time in Berkeley and after your program ends. Our goal is that your Berkeley experience is positive, safe, fun and productive.
Last updated Aug 2019
About the School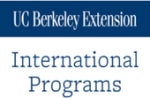 UC Berkeley Extension is an academic department within UC Berkeley and is located just a few blocks away from the main campus. This department offers short-term programming for international students ... Read More
UC Berkeley Extension is an academic department within UC Berkeley and is located just a few blocks away from the main campus. This department offers short-term programming for international students who want to study at Berkeley. We do not offer degrees. Instead, after you complete your studies with us, you'll receive a certificate of completion, a transcript and the opportunity to transfer academic credits to your home university. For those of you who are working professionals, our programs will provide you with in-depth skills and learning that you can apply to your current position or a new job in the workplace.
Read less