Program Description
Certificate IV in Business
CRICOS Course Code: 086881F
Duration: 36-39 weeks full time (includes 3-4 term breaks):
20 class hours each week during term
3 terms
3 terms x 10 weeks x 20 hours = 600 class hours.
Fees: Please refer to our Price List.
Purpose:
This qualification reflects the role of individuals who use well-developed skills and a broad knowledge base in a wide variety of contexts. They apply solutions to a defined range of unpredictable problems and analyse and evaluate information from a variety of sources. They may provide leadership and guidance to others with some limited responsibility for the output of others.
Job Opportunities:
Administrator
Project Officer
Entry Requirements:
graduate from senior high school (Year 12 or equivalent) or BSB30115 Certificate III in Business
over 18 years old at the time of enrolment
graduate from Intermediate English: IELTS 5.5 or equivalent
International students:
Entry into the course will depend on the Australian Immigration office's Assessment Level for an international student's country. At present, countries are classed from Level 1 through to Level 3.
Units:
To gain BSB40215 Certificate IV in Business, you must successfully complete the following units:
BSBWHS401 Implement and monitor WHS policies, procedures and programs to meet legislative requirements
BSBITU402 Develop & use complex spreadsheets
BSBMGT402 Implement operational plan
BSBRES401 Analyse and present research information
BSBMKG413 Promote products and services
BSBLDR403 Lead Team Effectiveness
BSBPMG522 Undertake Project Work
BSBWRT401 Write complex documents
BSBMGT403 Implement continuous improvement
BSBFIA402 Report on financial activity
Delivery Methods:
This course is delivered off-the-job, on campus, face to face. It has theory classes and practical sessions involving small groups and individual activities.
Each class uses class sets of learning material. Students are given assessment requirements at the commencement of the course, and the assessment materials at the teacher's discretion.
Assessments Methods include:
Demonstrations
Presentations
Class Tests
Projects
Written Reports
Financial Calculations
Completion:
Upon successful completion of this course, you will receive a nationally recognised certificate. Students who do not complete all units may be eligible for a Statement of Attainment in partial completion of a BSB40215 Certificate IV in Business.
Pathways:
On completing this qualification, students can choose:
BSB51915 Diploma of Leadership & Management
National Recognition & Course Credit Transfer:
Certificates, diplomas, and statements of attainment issued by any other Australian college (Registered Training Organisation) are recognised by Mercury Colleges and students will not be required to repeat these units. To apply for Credit Transfer students must present their original document or its certified copy. The national codes and titles must match Mercury's. There is no fee for this.
If granted credits, those on a student visa may have their course and visa shortened.
Recognition of Prior Learning:
RPL is a pathway to a qualification without sitting in classes.
A good example of RPL working is where a student at home has learnt how to use a computer. By proving that he has the skills and knowledge required by a college's computer course, he can get a college certificate in one afternoon. He can prove this in ways such as:
Demonstrating his ability, sitting at a pc or Mac
Answering a teacher's questions during an interview
Submitting references, contracts and job descriptions from work
Sitting a test
Showing examples of work
Please refer to our Price List for the RPL assessment fee.
For further information about RPL, please contact Mercury's Academic Manager.
If you need qualifications from overseas equated to its Australian equivalent, please contact the National Office of Overseas Skills Recognition (AEI-NOOSR).
Last updated Feb 2018
About the School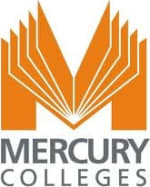 We take great pleasure in welcoming you to Mercury Colleges in Sydney, Australia. Mercury Colleges has been welcoming students for over 50 years. The college has a long history in Australia, and over ... Read More
We take great pleasure in welcoming you to Mercury Colleges in Sydney, Australia. Mercury Colleges has been welcoming students for over 50 years. The college has a long history in Australia, and over the years has earned an enviable reputation for its quality teaching. At Mercury Colleges, we seek to benefit the interests of our students through educational and cultural interchange in a learning environment of distinction.
Read less