Certificate II in Automotive Servicing Technology
Home ›
Certificate II in Automotive Servicing Technology
Program Description
Course Description
This course is a great way to gain entry-level skills in the automotive industry. This qualification covers the skills and knowledge required to perform a range of duties with light vehicles, heavy vehicles or motorcycles.
Course Duration
This course is delivered over a period of 22 weeks. You are enrolled in a classroom-based mode for 33.75 hours per week. To get the most out of your course, you need to do some self-study in your own time.
Course Requirements
For overseas participants whose first language is not English, the required level of entry for this course is a minimum of:
IELTS (International English Language Testing System) with a score of 6 with no individual score of less than 5 or equivalent.
Participants must be over the age of 18 years.
For further information on entry requirements, please contact the International Administration Officer on +61 7 4779 2199.
Following receipt of payment of the non-refundable enrolment fee, enrolment form and signed acceptance of course offer documentation, the participant's place will be confirmed.
Recognition of Prior Learning (RPL)
Students who have completed relevant studies or have some of the competencies in the course may apply for Recognition of Prior Learning (RPL). Application can be made with the initial application or can be made within two weeks of the course commencement using the RPL Application Form and by providing supporting documents. Please Note: RPL cannot result in an international student having less than a full-time load of study (20 hours).
Teaching Methods
Every subject may be different. It is important to study the subject outline. Facilitators will explain the details at the start of the subject. Lessons are supported by powerpoint slides plus visual topic content, with practice time, tutorial time and extra skills tutoring. Automotive Servicing Technology subjects will be a combination of face-to-face facilitator-led instruction (both workshop and classroom contexts) and simulated on-the-job application. Materials are provided in print and digital copy as part of the course.
Assessment Methods
Assessments may include written knowledge tests, discussions and oral communication demonstrations, written reports, web-based research and reports, observations, and final reports. To perform at your best, you may need to work on the assessments outside of class time.
Pathways and Employment Outcomes
After achieving the AUR20516 Certificate II in Automotive Servicing Technology, you have a number of pathway options. You can complete further study at Tec-NQ or other trade institutions. Please refer to www.myskills.gov.au for employment outcomes. Please Note: Visa, Residency and Citizenship requirements may have implications for further studies and employment in Australia.
Course Fees
The following fees will apply:
Enrolment Fee - $250.00 AUD (non-refundable)
Course - $5500.00 AUD
Uniform Cost - $215.60 AUD (subject to change)
Stationary Cost - $271.74 AUD (subject to change)
Curriculum
AURAEA002 Follow environmental and sustainability best practice in an automotive workplace Core $383.06
AURASA002 Follow safe working practices in an automotive workplace Core $306.40
AURATA001 Identify basic automotive faults using troubleshooting processes Core $306.40
AURETR015 Inspect, test and service batteries Core $153.20
AURTTA004 Carry out servicing operations Core $306.40
AURTTB001 Inspect and service braking systems Core $306.40
AURTTC001 Inspect and service cooling systems Core $153.20
AURTTD002 Inspect and service steering systems Core $153.20
AURTD004 Inspect and service suspension systems Core $153.20
AURTTE004 Inspect and service engines Core $306.40
AURTTK002 Use and maintain tools and equipment in an automotive workplace Core $306.40
AURTTQ001 Inspect and service final drive assemblies Core $76.60
AURTTQ003 Inspect and service drive shafts Core $76.60
AURAFA003 Communicate effectively in an automotive workplace Elective $306.40
AURETR012 Test and repair basic electrical circuits Elective $612.80
AURETR025 Test, charge and replace batteries and jump-start vehicles Elective $229.80
AURTTA006 Inspect and service hydraulic systems Elective $367.68
AURTTF001 Inspect and service petrol fuel systems Elective $383.06
AURTTF002 Inspect and service diesel fuel injection systems Elective $459.60
AURTTX002 Inspect and service manual transmissions Elective $153.20
Tec-NQ reserves the right to amend course structure. Students on a student visa MUST be enrolled in a full-time course.
Last updated Feb 2018
About the School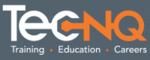 At Tec-NQ, trades are a career of first choice. Tec-NQ is a registered training organisation (RTO) and a senior secondary school that has been in operation since 2007. Tec-NQ provides a range of train ... Read More
At Tec-NQ, trades are a career of first choice. Tec-NQ is a registered training organisation (RTO) and a senior secondary school that has been in operation since 2007. Tec-NQ provides a range of training and educational programs to Townsville and the North Queensland region including full-time apprentice training, on demand industry training, pre-employment programs and school-based apprentice programs.
Read less