Program Description
Cambridge FCE, CAE & CPE exam preparation courses
London, Torbay, Cape Town, Fort Lauderdale, Boston
There are three different kinds of certificate that you can take: Cambridge English First (FCE), Cambridge English Advanced (CAE) and Cambridge English Proficiency (CPE). We have 6 or 10 weeks options available (depending on your level of English) at all of our locations.
Cambridge Exams have been designed to determine your level of English for both work and study purposes. Each of the different exams have been created to test students with different levels and test the four skills of the English language: reading, writing, listening and speaking. The exams will also be looking at your level of vocabulary and grammar.
With your FCE (Cambridge English: First) you will be able to prove that your level is B2 (Upper Intermediate), which means you are able to handle the main structures of the English language with confidence, demonstrate knowledge of a range of vocabulary and use appropriate communicative strategies.
CAE (Cambridge English: Advance) will show that you hold a C1 (CEFR) level of English (Advanced level ) and that you are able to use the structures of the language with ease and fluency, with minor lapses in accuracy and appropriateness.
The CPE (Cambridge English: Proficiency) certificate will show that you are at a level of English in the Common European framework of C2 (Post-advanced). You are able to express yourself spontaneously, fluently and precisely and differentiate fine shades of meaning in a range of complex situations.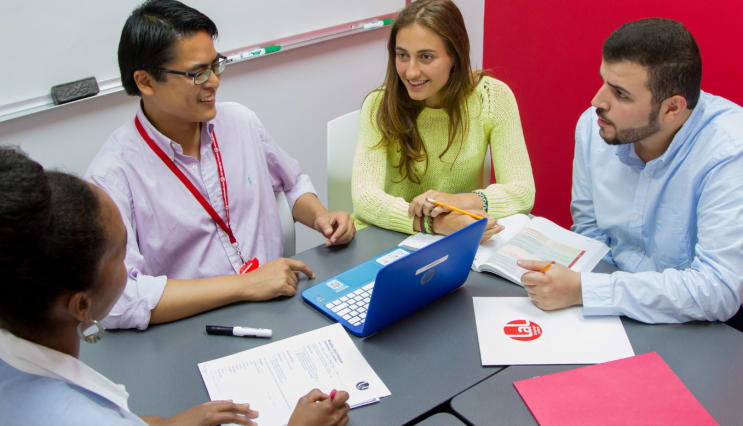 The course is designed this way to make sure you are able to improve your exam skills and your English language at the same time.
All of the lessons will look at your grammar, pronunciation, vocabulary and communication skills. During the course you will also be able to look at past exam papers and mock exams to give you more of an idea of how you are improving and the exam grade you can aim for.
The exams are taken at approved centres and we can help you to register with them.
At LAL, we are ready to support you all the way.
Last updated Feb 2018
About the School
We have over 30 years' experience of providing excellent language tuition and exciting leisure activities for English learners. With language centres in top English speaking destinations, including Lo ... Read More
We have over 30 years' experience of providing excellent language tuition and exciting leisure activities for English learners. With language centres in top English speaking destinations, including London, Boston and Cape Town
Read less