Program Description
Sunway TES Centre for Academic Excellence (CAE) is a Registered Tuition Provider for the CPA Program in Malaysia. Sunway TES CAE provides tuition support to students undertaking the CPA Program, to assist in their comprehension of the CPA Program subject matter and with their exam preparation.
Interested candidates seeking to undertake the CPA Program, useful information has been curated below on how to seek tuition support to kick-start your achievement of the CPA designation.
For existing CPA Program student seeking tuition, contact us to find out more about the Tuition support offered at Sunway TES CAE.
CPA Australia
One of the world's largest accounting bodies with a global membership of over 160,000 finance, accounting and business professionals, our core services include education, continuing professional development, technical support and advocacy for the profession. The CPA designation is recognized globally, with members in 118 countries.
The work of professional accountants is fundamental to the stability, efficiency and sustainability of individual companies, financial markets and the economies of entire countries.
The CPA Australia Network connects you to business leaders, global influencers, CPAs and game changers.
Join CPA Australia's exciting network and get instant access to the career edge you've been looking for, including:
Exclusives - Access unique events and opportunities including CPA Careers, Australian Open work experience and special offers from our partners.
Employer Partners - Be the first to hear about internship and graduate employment opportunities.
Becoming a CPA
Be professionally recognized around the world by becoming a CPA. The CPA Program combines professional education with 3 years' relevant practical experience, ensuring you gain both the technical and commercial skills required to stand out. Depending on your previous studies, you can either commence the CPA Program right away or complete foundation units before starting the Program.
The Sunway TES Advantage
Sunway TES is a Registered Tuition Provider for the CPA Program, offering tuition to assist candidates with their comprehension of the subject matter and prepare for exams. Undertaking tuition with Sunway TES will provide candidates with:
Hours of face-to-face classes on weekdays (57 hours) / weekends (36 hours) at Sunway TES education facilities;
Direct access to an expert tutor for assistance on the subject content;
Networking opportunities with like-minded peers for study support.
Sunway TES nurtures CPA Program candidates to be business leaders. Apart from a well-qualified, experienced and dedicated faculty, and unsurpassed achievements, Sunway TES also provides a conducive learning and networking environment.
Effective Teaching and Learning Strategies
Sunway TES is a pioneer in teaching strategies which result in outstanding student achievements. The focus of lectures and tutorials are to impart knowledge that stimulates learning, critical thinking whilst the emphasis is on the application of knowledge in the real world of business and accounting practices.
Strategic Alliances with the International Professional Services Firms
A well-forged alliance between Sunway TES and the 'Big 5' International Professional Services Firms enables graduates to be placed in employment with these firms. Sunway TES will respond to request to provide employers with details on how they may sponsor CPA Program candidates.
Registration For Tuition At Sunway TES
There are two intakes to the CPA Program tuition classes at Sunway TES per year (February and August) with weekday/weekend classes.
Full Time (weekday classes only)
15th January (first day of class)
New student will start with
Option 1: E&G & FR (first semester), SMA & MTX (second semester), AAA & GSL (third semester)
Option 2: E&G, FR & SMA (first semester), MTX, AAA & GSL (second semester)
Part-Time (weekend classes only)
20th January (First day of class). This semester we are offering:
Ethics & Governance
Financial Reporting
Malaysian Taxation
Documents Required for Sunway TES CPA Australia Registration
Registration Form
Degree certificate
Year 1 & 2 transcript and result (Applicable for Final Year degree students, Part-time workshop only)
NRIC Copy
Last updated Feb 2018
About the School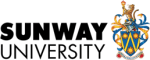 For almost 32 years Sunway University has established a reputation both in Malaysia and overseas, as an inspiring educational leader. Perfectly harnessing the highest quality of academic personnel and ... Read More
For almost 32 years Sunway University has established a reputation both in Malaysia and overseas, as an inspiring educational leader. Perfectly harnessing the highest quality of academic personnel and an exceptionally diverse range of programmes any global educational powerhouse would be proud of.
Read less