Program Description
In this course you will learn all the necessary methods, principles, approaches, and tools, to become a successful manager of a business or a small team. You will however not only find out about theoretical aspects of being a manager, but you will also improve many practical skills, such as planning, organization, leadership, control, analytical thinking, decision-making, strategy-making, and its implementation, human resources, and more.
Description
Business Management will concentrate on operating a small business. While business theories and case studies will be used, the majority of this course will be a true workshop in which the student will learn real-life applications on how to manage a small business. Real life issues of finance, taxes, staff and employees, marketing, vendors, inventory, ops, and quality control will be utilized to give as realistic view as possible for the students enter the business world.
Through examinations of key strategic decisions taken at a number of real, successful small businesses, the learners will be creating a solid foundation for further studies in business or will be able to apply these insights directly to their own budding business ventures. Students will be taught to write a realistic business plan.
Schedule: Monday - Friday, 9:00 - 14:00
Credits: You will receive an official Certificate of Attendance upon completion of your course. Please inform the organizing staff if you require any extra supplements, such as the Transcript of Records. The student is eligible to receive up to 5 ECTS credits, however, please follow the instructions here and consult the acknowledgment process with your university in advance.
Price: Course fee includes the application fee, study materials, and afternoon/evening social activities and events, welcome and goodbye drink. Other expenses, such as transportation, meals, accommodation, insurance, personal expenses, extra activities (such as trips outside of town, entrance fees, some of the sport activities and rentals), and required equipment (i.e. personal laptop) are not included in the price.
Accommodation: For accommodation options, please visit the dedicated page.
Skills
Upon successful completion of this course, you will be able to:
analyze the processes through which business ideas are evaluated
identify the characteristics of successful business
identify and describe strategies for supporting a business
distinguish between business ideas and opportunities
creating a formalized business plan, and perform this task
create a marketing plan, and perform this task
knowledge about financing business ventures
knowledge about leading and staffing a business
identify and describe teambuilding dynamics
Prerequisites
B1 CEF absolute minimum, B2 and above strongly recommended
This course is designed for students enrolled in a relevant bachelor's course or students wishing to start their own businesses
A laptop (or a tablet) is strongly recommended
Course Outline
Grading
Each meeting will have tasks and assignments. These daily tasks will be a mixture of team-work and individual work. These tasks alone will determine the students' grade. Students will receive immediate same day feedback on all assignments. A final project of a business plan will also be assigned.
All workshop tasks combined will comprise of 75% of the student's grade and the business plan will comprise the remaining 25%.
Day 1
What is a Small business/Entrepreneurship?
Business Skills
Strategic Ownership/Mgmt
Franchisement
Buying an existing business
Day 2, 3 and 4
Building a business plan (SWOT)
BRIE Model
Marketing/Guerrilla Mktg
Creating a solid financial plan
Managing CashFlow
Day 5 and 6
Small business Mkg strategies
Pricing and credit
Integrated Mtkg communications
E-commerce and the Entrepreneurship
Day 7
Funding
Equity Financing
Debt Financing
Budgeting
Location, location, and location
Layout and physical facilities
Day 8
Business Mgmt 101
Purchasing, quality control, and vendors
Project Management
Managing Inventory
Staffing/HR
Day 9
Staffing/HR
Delegation/Monitoring
Motivation
Day 10
Legal, Ethics and Govt Regs
Succession Mgmt and Risk Mgmt
Value-based firm
Biy law and govt regulation
*Program/Course Outline is subject to change.
Last updated Oct 2020
About the School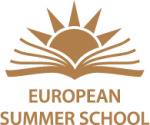 European Summer School takes place in Prague, both modern and historical capital of the Czech Republic.
European Summer School takes place in Prague, both modern and historical capital of the Czech Republic.
Read less