Business Foundation Program (BFP)
Program Description
BFP will provide a strong basis in general and academic English
Avicenna Business Foundation Program (BFP) is designed for those international students who have finished high school and would like to continue their studies in Europe in the English language-based university. BFP will provide a strong basis in general and academic English for the students and also offer some understanding of basic business-related subjects. Our graduates can apply to any European or North American university.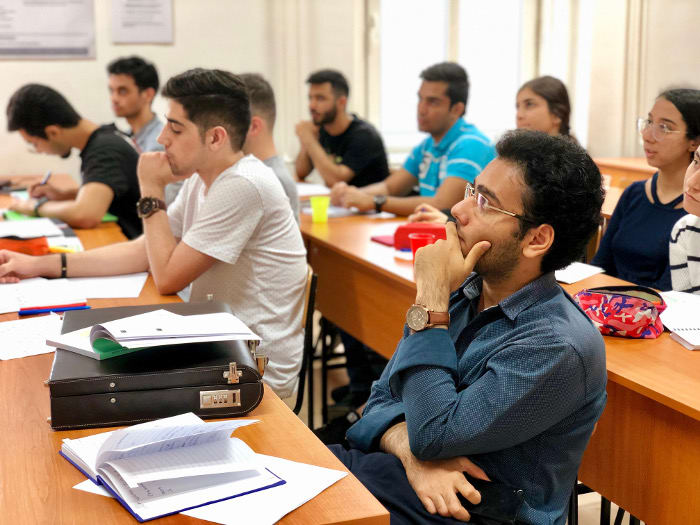 Business administration, economics, banking, marketing, international relations, law and IT in marketing are among the fields of study that the graduates of Business Foundation Program (BFP) can choose to continue their studies in one of the English language European universities.
Upon completion of BFP, the Admission Department of AIC will help the graduates to find the best possible option in one of the European and UK universities.
Course Details
BFP is a structured program that is geared towards preparing the students for independent studies at business and humanities-related fields in English at the UK or other European universities.
General and academic English plays an important role in this one-year foundation course. Students should reach minimum B2 and C1 to be able to study effectively in business-related programs.
Subjects Covered
General English
BFP students will receive an extensive number of hours in English language instruction. All four skills of reading, writing, speaking, and listening will be emphasized. At the end of the course, students can take the IELTS or FEDE English test to earn an international diploma.
Academic English
Students should be able to comprehend academic English to be successful in their university studies. Academic English can lead to an academic IELTS or EAP offered by NCUK which is of international value and specifically valuable for UK universities.
Business studies
Business Studies is an important module which ensures that students will have a basic understanding of the key concepts of business and management. Marketing, leadership, organizational structure, accounting and finance, human resource management and corporate strategy are among the topics taught in this module.
European Culture and Citizenship
This module is offered by FEDE and comprises part of the degrees offered by FEDE. This module focuses on the structure and function of the European Union.
Course Requirements
International and Hungarian students are welcome to apply to study Business Foundation Program (BFP) at Avicenna International College. Applicants must hold a valid high school diploma. A-Level and IB graduates are encouraged to apply for Avicenna Scholarship Plan. Students can combine this course with NCUK IFY – Business Stream when they plan to prepare for any NCUK universities at AIC.
To apply to any AIC Foundation Program, you will be taken through the following steps:
Submit the completed Application Form for one of AIC Foundation Programs
Admission Letter
Prepare the application and registration documents
Transfer the tuition fee and insurance fee to AIC
AIC Email and Communication System
Hungarian Schengen Visa
Travel Arrangement
Future Opportunities for AIC Students:
Upon graduation from AIC, the majority of our students join the best European, UK and American universities to complete their studies. Many universities are now actively looking for admitting AIC students thanks to the high quality of education at AIC.
Other graduates of AIC who have completed the foundation programs in Nursing, IT, Tourism and Hotel Management or other fields are happy to find a job and get well-paid in the European market.
Your Future University:
Many European, UK and North American universities admit our graduate students. For medical studies, our graduates rank among the best in universities like Semmelweis University (Hungary), Szeged University (Hungary), Charles University (Czech Republic), Comenius University (Slovakia), several other universities in Italy, Spain, Serbia, Slovenia, Turkey, and other countries.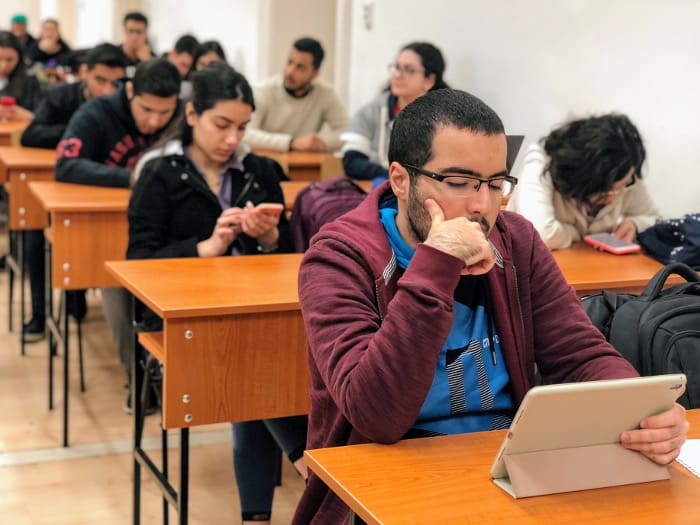 Those students who complete the NCUK foundation program can continue their International Year One at AIC and then move to a UK partner university to complete their BA/BS or MS degrees. The following UK universities GUARANTEE and admission to our students who are strong in English and sciences:
Aston University
University of Birmingham
University of Bradford
University of Bristol
University of Huddersfield
University of Kent
Kingston University London
University of Leeds
Leeds Becket University
Liverpool John Moores University
Manchester University
Manchester Metropolitan University
Queen Mary University of London
University of Salford, Manchester
The University of Sheffield
Sheffield Hallam University
Last updated Oct 2019
About the School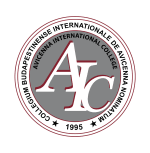 Avicenna International College (AIC) is an independent educational institute which was originally established in 1995 in Budapest, Hungary. Since 1995, AIC has grown into a well-known provider of qual ... Read More
Avicenna International College (AIC) is an independent educational institute which was originally established in 1995 in Budapest, Hungary. Since 1995, AIC has grown into a well-known provider of quality education in Europe.
Read less