Business Analytics Certificate
Program Description
Who should take this program?
The expanding field of business analytics is fundamental to all facets of business across all industries, including marketing, finance, and research. If you would like to acquire a comprehensive introduction to the vast business intelligence field, the one-quarter Business Analytics Certificate may be right for you.
Designed for professionals with a university degree or at least two years of work experience, this program will include advanced topics such as Big Data and Predictive Analytics. Pair the 3-month Business Analytics Certificate program with other Business certificates for a total of 9 months to take advantage of Optional Practical Training (OPT) - a 12-month temporary work authorization for practical training directly related to your major area of study.
Program Benefits
Develop Business Analytics skills and knowledge for improved career marketability.
The hands-on experiential project connects your classroom education with real-world businesses.
Courses are led by practicing industry experts.
Study alongside international and American students and build your network.
Schedules are designed to give you the freedom to explore California and the opportunity to attend local professional networking events.
Apply for OPT after three consecutive quarters of study (9 months).
Note: UC San Diego follows a quarter system. Each quarter consists of 10-12 weeks of full-time study. There are four quarters per year.
Dates ​
Winter 2020: January 3 - March 21
Summer 2020: June 17 - September 12
Admission Requirements
The minimum requirements to be accepted to the program are listed below. We carefully review the background and qualifications of each applicant to ensure that those admitted will have a successful experience.
Proof of Language Proficiency Requirement:
TOEFL iBT: 80
TOEIC: 760
IELTS: 6.5
Cambridge Advanced Certificate: Pass
PTE: 64
2019 ELI Core Level: 109
2020 ELI Core Level: 108
Additional Admission Requirements:
University degree or two years of professional work experience.
Official university transcripts, in English, from all universities attended, indicating a strong academic history; include a grading key.
Letter of recommendation from a professor or supervisor attesting to your experience and ability to excel in the relevant field. Must be signed and dated and on academic or company letterhead.
Résumé or CV.
Essay: minimum 200 words explaining your qualifications and motivation for taking the program.
Spoken language screening may be required.
Prospective students who choose to attend English language courses at the UC San Diego English Language Institute (ELI) in place of obtaining an official language proficiency score will need a recommendation from the ELI advisor.
Application Deadline
There are no final application deadlines to apply for these programs, but all programs close when they are full. Applications are reviewed on a first-come, first-serve basis until all available seats are taken.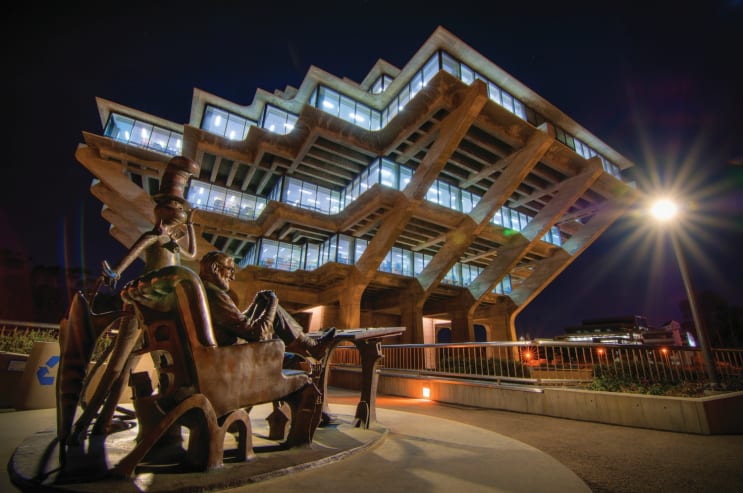 Business Analytics Program Overview
Courses:
Overview of Business Intelligence and Data Analysis
Introduction to SQL Programming
Advanced Excel for Analysis and Business Intelligence
Dashboards and Data Visualization for Data Analysis
Business Intelligence Project
Note: Courses are subject to change without notice.
Program Schedule
Monday – Friday, occasional Saturdays
Daytime and evening courses
Schedule varies
Location
Classes are held on the UC San Diego Extension campus in La Jolla or at the off-site University City Center near the campus. Access to a car or another source of reliable transportation is required for evening and off-site classes.
Cost (in U.S. dollars)
Application fee: $200 (non-refundable)
FedEx fee: $50 (optional, but recommended)
2020 Tuition: $7,000
International Student Service fee: $380
UC San Diego Extension medical insurance: $585
Books/Materials: Approximately $300-$800 per quarter (Payment for books and instructional materials cannot be made in advance. Books will be purchased upon arrival at UC San Diego.)
Last updated Mar 2020
About the School

UC San Diego Extension International Programs provides instruction of the highest quality, in which people can learn to their full potential. Quality academics, combined with our superb campus facilit ... Read More
UC San Diego Extension International Programs provides instruction of the highest quality, in which people can learn to their full potential. Quality academics, combined with our superb campus facilities, student support services, and idyllic natural surroundings, guarantee the best possible opportunities for your success and satisfaction.
Read less