British Architecture & Design Summer Course
Home ›
British Architecture & Design Summer Course
Read more about this program on the school's website
Program Description
About
21st July – 7th August 2020 (3 Weeks)
A highly practical course which includes a series of study trips to introduce the principles of British Architecture and design.
Course highlights include:
Principles of architectural design
Spatial awareness
Urban planning
Course study trips including Stonehenge, Bath & London
Project: Ancient vs Modern
Research and sketchbook sessions
Responding to an architectural brief
Experimental design and large-scale installations
Architectural materials, structures and construction
Digital Drawing
Laser Cutting and CAD software
Developing a 3D model
An ideal introduction to British architecture and design, this course is based on the creative processes of 'thinking and making' to enhance your understanding of architectural design.
You will consider architectural concepts of space, form, function and technology through a mixture of theory, practice and fieldwork. You will develop your drawing skills, whilst individual and group studio projects will allow you to explore building materials and methods of construction.
Course study trips will underpin your studio sessions with visits to significant buildings and public spaces, including London. You'll be encouraged to use digital techniques in your work, along with drawing and illustrative methods to develop your ideas on building concepts, spatial awareness and form.
Using your drawings and digital software, you will also produce a 3D model from your design.
Course Aims
Develop your working knowledge and understanding of architectural design concepts, techniques and processes
Provide extended practical sessions to experiment with architectural processes in a Higher Education setting
Enable you to produce a varied folio of architectural drawings, designs and models work to demonstrate your skills and knowledge
Encourage your independent thinking and critical reflection when responding to a brief and investigating architectural design solutions
Raise your awareness of historical, contextual and theoretical issues that influence architectural design
Encourage an understanding of the relationship between theory, history and practice
Enhance your understanding of architectural design techniques; how to communicate visually and respond creatively to a brief
Improve your ability to communicate confidently and to use appropriate presentation skills
Course Materials & Resources
All course materials, equipment and course trips are included in the course fee.
Students will be taught in professional art and design studios and digital suites, with access to our library and online resources.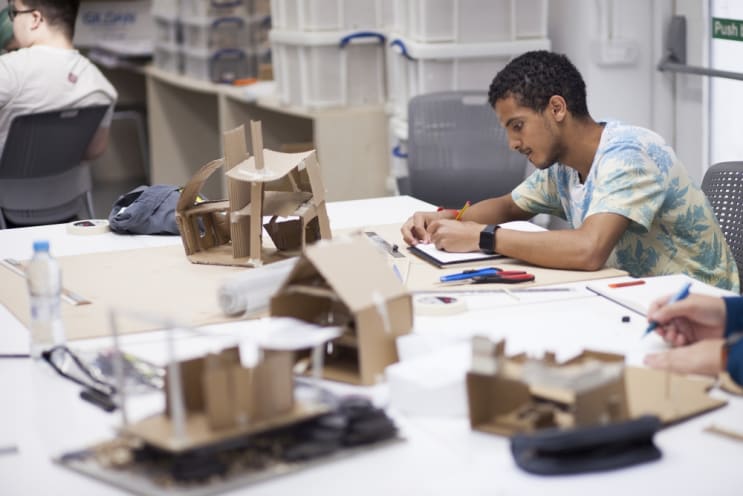 Course Outcomes & Assessment
Work produced during the course will be collated into a digital journal for students to add to their portfolio or for future development.
All students with 100% course attendance will be issued with an official AUB Summer Course Certificate detailing course contents and study hours.
About
Get your accommodation, food, social activities and more for just £65 per day.
Bournemouth is a popular place for tourists and visitors, especially during the busy summer months, with many hotels charging around £100 per night for accommodation, which doesn't include food or other expenses.
Our residential programme offers excellent value for money to make sure you have everything taken care of to support your time whilst you are here studying your summer course with us.
You can choose to book our Summer Residential Programme alongside your 3-week summer course which includes University accommodation, breakfast and lunch plus our lively social programme of activities to make the most of your time in the evenings and weekends.
Our Summer Residential programme includes:
Single room en-suite accommodation in University Halls of Residence
Orientation to the local area
Breakfast and lunch on campus
Daily private shuttle bus transfers to campus
Programme of social activities in evenings
Weekend day trips to places of interest
Last updated Feb 2020
About the School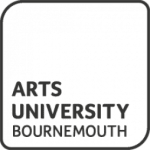 We are a specialised arts university with an excellent reputation. These highly practical Summer Courses allow you to explore a range of approaches to creative thinking and making in a variety of art ... Read More
We are a specialised arts university with an excellent reputation. These highly practical Summer Courses allow you to explore a range of approaches to creative thinking and making in a variety of art forms.
Read less