Barcelona Macroeconometrics Summer School
Home ›
Barcelona Macroeconometrics Summer School
Program Description
About
Macroeconometrics is an important area of research in economics. Time series methods for empirical macroeconomics have become very popular and widely used in the academia as well as in public and private institutions.
The goal of the Barcelona GSE Macroeconometrics Summer School is to offer courses covering a wide range of topics in macroeconometrics. The courses have the following objectives:
To provide students with knowledge of a set of modern time series methods necessary for empirical research in macroeconomics.
To present a variety of empirical applications in macroeconomics.
To survey some of the recent developments in macroeconometrics.
In general, the courses will have an empirical orientation. Although econometric theory will have a central role, special attention will be paid to the applications and data. The level of the courses should be comparable to those taught in the Barcelona GSE master programs.
Course list for 2018
Six courses will be offered in the Macroeconometrics Summer School:
Week 1 (June 25-29, 2018)
Bayesian Time Series Methods: Introductory
Instructor: Dimitris Korobilis
Empirical Time Series Methods for Macroeconomic Analysis
Instructor: Luca Gambetti
Modeling Non-stationary and Non-linear Time Series
Instructor: Laura Mayoral and Gabriel Pérez-Quirós
Week 2 (July 2-6, 2018)
Bayesian Time Series Methods: Advanced
Instructor: Gary Koop
Bayesian Methods for DSGE Models
Instructor: Kristoffer Nimark
Time-Series Methods for Financial Time Series
Instructor: Christian Brownlees
Course schedule
Each course in the Macroeconometrics program includes 10 hours of lecture time and 5 hours of practical time.
The schedule is designed to allow students to participate in all courses in the Macroeconometrics program. Courses can also be taken individually or in combination with courses in other BGSE Summer School programs, schedule permitting.
* In order to participate in practical sessions, you must bring your own portable computer.
Laptop required for practical sessions
Practical sessions will be held in a lecture room, not in a computer lab. Participants must bring a laptop in order to follow these sessions. Every participant taking a course in the Macroeconometrics Summer School will receive a lifetime personal free license of MATLAB several days before the start of the Summer School. Participants should install the MATLAB software on their laptops for use during the practical sessions.
Other class materials will be made available to students. The instructors are also available to discuss research ideas and projects with the program participants.
Who will benefit from this program?
Researchers and practitioners working at central banks as well as other private and public institutions whose work would benefit from a course focused on the latest advances in macroeconometrics.
Masters and Ph.D. students who want to extend their knowledge in macroeconometrics and learn more about frontier research topics.
Certificate
At the conclusion of the Summer Schools, participants will receive a certificate for the number of hours attended. All Barcelona GSE courses require an average of twice the lecture hours for readings, pre-readings and class preparation. Interested students should check with their universities to see if these hours are transferable into ECTS credits.
Last updated Jan 2020
About the School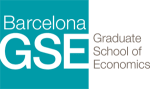 Barcelona Graduate School of Economics The Barcelona Graduate School of Economics is an institution for scientific cooperation for research and graduate education in economics and the social sciences. ... Read More
Barcelona Graduate School of Economics The Barcelona Graduate School of Economics is an institution for scientific cooperation for research and graduate education in economics and the social sciences. It was founded in July 2006 by four academic institutions (Universitat Pompeu Fabra, Universitat Autònoma de Barcelona, CSIC and CREI) whose reputations, faculty, and resources underpin the School and its activities. The Barcelona GSE is also supported by six private institutions: The Agbar Group, AXA Reseach Fund, Banc Sabadell, Caixa de Catalunya savings bank, "la Caixa" savings bank, and the FemCAT Foundation, as well as by the Ministry of Economy and Finance of the Catalan Government and the Barcelona City Council. It also receives significant funding from the "Consolider-Ingenio 2010" initiative of the Spanish Government, launched to promote research excellence.
Read less