Read more about this program on the institution's website
Program Description
Earn U.S. Credits Virtually This Summer
Get ahead! Earn extra credit through a globally recognized U.S. education program this summer on our Virtual World DiscoverIES program.
Just picture it: one day you're exploring business ethics with a professor in London and the next it's Japanese pop culture from Tokyo, studying alongside classmates from the U.S.'s highest-ranked colleges and universities. This is what it's like to take a course or two (of your choosing!) from IES Abroad's most popular centers around the world this summer.
Learn more about how you can discover the world through IES Abroad.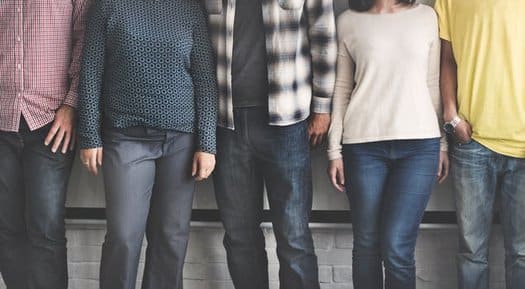 Why Barcelona?
Barcelona is an economic and cultural hub of the Iberian Peninsula. Pair this with the fact that the city is a major player in many industries, including commerce, education, technology startups, entertainment, media, and fashion, and you have yourself the perfect location for a semester internship abroad.
Build a global network of professional contacts while taking in the sights and sounds of this bustling Spanish city, located between the bright blue sea and majestic mountains. Sample tapas throughout the city's diverse neighborhoods, head to the Gothic Quarter to see several UNESCO World Heritage Sites, explore one (or more) of Barcelona's museums— should we go on?
Your Internship
Our program guarantees* an unpaid, for-credit, 12-week internship placement of at least 30 hours a week in the field of your choice. Develop your professional skills, your ability to communicate across cultures, and gain real work experience that will jump-start your career in today's competitive job market.
Before you go, we work with you to find the ideal internship placement that fulfills your career goals. We've placed students in a wide variety of organizations and businesses. If we don't currently work with a business or organization in your field of interest, we will search for a placement that's right for you.
Placement Examples
Past students have interned in placements like the examples listed below. Keep in mind that this list is by no means exhaustive. We encourage students of all majors to apply.
Sports and entertainment media company
Family support and education center providing space for mothers to meet other moms, work, tend to their pregnancy, and participate in a fitness class, while their children enjoy activities such as tai-chi and language classes
Medical center specializing in physical medicine and rehabilitation
Internationally-recognized real estate company representing the Iberian Peninsula
Global personnel recruitment firm with partners in South America, Asia, and Europe
The mobile game development company
Online e-sports community directed at fans
Hospital specializing in pediatrics, gynecology, and obstetrics
Public elementary and primary school working with children from underserved communities
Global venture capital fund specializing in the internationalization of startups across Europe and Asia
*Some fields may require a knowledge of Spanish.
Daily Life
We want you to feel at home in Barcelona, so we do everything we can to help you integrate into life in the city. From your placement to housing to cultural activities, our job is to make sure you have the best internship experience possible. If your work schedule allows, join IES Abroad-organized cultural events and field trips to experience the Spanish culture and learn more about your host country and its people. On the weekends, tour the city to taste the delicious cuisine, explore the fantastic art scene, or take in a concert at one of Barcelona's live music venues.
Academics
Before you go, we work with you to fine-tune your résumé, perfect your cover letter, and hone your communication and interview skills as we prepare you for working in a new cultural environment. You'll be guaranteed a placement at a local business or organization that fits your professional interests.
Academic Seminar
While working in Barcelona, you'll also enroll in a required 3-credit internship seminar with other IES interns, where you'll gain context for your internship placement by examining cultural issues in the workplace. Topics covered include:
Understanding workplace culture
Improving communication
Strengthening work attitude and aptitude
Resolving conflicts
Navigating issues, challenges, and opportunities so you can succeed in the job in Barcelona and when you return home
Personalized Placements
Your internship coordinator will work with you to find a placement in the field of your choice. We've placed past interns in the fields listed below.
Business
Education/Language Instruction
Health (non-clinical)*
International Business
International Relations
IT
Journalism
Law*
Marketing
Media & Communications
Not-for-Profit Organizations
Psychology (non-clinical)*
Tourism
And more!
Don't see your field listed? Just talk to your IES Internships Advisor. We are always finding new opportunities.
*Some fields might require advanced knowledge of Spanish.
Courses
This is a list of planned course offerings. A final list of course offerings will be made available to you in your MyIESabroad account.
Internship Seminar: Education
Internship Seminar
Internship Seminar: Social Action
Field Trips & Events
Though you'll be living and working in Barcelona, you also have the opportunity to join IES Abroad-organized field trips that take you beyond the city to discover the culture and traditions of your host country. These trips are available for an additional cost and are dependent on your work schedule.
Here are a few possible destinations:
The Basque Country & Navarre
4 Days | Fall & Spring
Discover the unique gastronomy of the Basque Country, learn from artisans who elaborate local delicacies, and attempt to create (with your own hands) the meals that make up this rich culinary tradition.
Costa Brava
3 Days | Fall & Spring
Visit Greek and Roman ruins, the medieval city of Girona, and the "dreamland" of Salvador Dalí between Barcelona and the French border.
Madrid
3 Days | Fall & Spring
Discover the vibrant capital of Spain! See the works of El Greco, Goya, and Velazquez first-hand in the world-famous Prado Museum.
South of France
3 days | Spring
Visit Carcassonne to learn about its rich history, and enjoy a boat ride nearby. Next, head to Lastours to see castles and the Fontfroide Abbey. The last stop is in Perpignan, where you will have the chance to compare the difference between the Spanish Catalan and French Catalan cultures.
Valencia
3 days | Spring
Enjoy a guided tour around the city and make Paella, the most famous dish in Spain. Then visit the nearby town of Peñíscola to see the Papa Luna's Castle, a medieval building constructed by Templar knights that were home to the Pope during the 13th century.
Montserrat
1 Day | Fall & Spring
Spend the day hiking the mountain of Montserrat and visit the Santa Maria de Montserrat Abbey.
Daily Life
Part of making you feel at home in Barcelona is doing our best to help you feel safe and cared for. Whether it is an orientation program that makes you feel prepared, housing that is well located and comfortable, or the field trips that take you to places off the beaten path—we're all about our student services.
Orientation
The program begins with an orientation that introduces you to the IES Abroad Barcelona staff, your fellow students, and the city of Barcelona.
Our Comprehensive Orientation & Re-Entry Experience (CORE™) begins right when you arrive and continues through the semester with activities focusing on academic and cultural adjustment. Detailed information about housing, public transportation, culture, health and safety, and other important topics are also covered.
You will also meet our Barcelona Cultural Companions or tutores culturales, who will join you on DiscoverIES and help you get to know the Spanish culture.
A study journey is included as part of orientation. Past destinations have included Tarragona.
Housing
We want to make sure that your greatest challenge is deciding which landmarks to see first or discovering the best café—not finding a place to live where you feel comfortable. We do our best to locate housing that is reflective of how the local students are living. Our goal is that when you leave Barcelona, it will feel like home.
Homestays – Normally, two or three IES Abroad students live in a home with local residents and students share a double room. You are provided two meals a day (breakfast and dinner) while the program is in session. Laundry and WiFi are included.
Extracurricular Activities & Cultural Events
DiscoverIES
DiscoverIES are a unique blend of course-related and cultural field trips. With this hybrid experience, you have the ability to understand the culture in the context of your coursework.
With 60+ DiscoverIES per semester, you have the exciting opportunity to familiarize yourself with Barcelona through cultural activities led by IES Abroad Barcelona professors. Visit the city's many influential buildings, learn about its one-of-a-kind history, and become part of the Spanish and Catalan culture.
DiscoverIES are also a great way to meet and spend time with other students on your program, as well as IES Abroad Barcelona staff and professors. These optional activities are either free or highly subsidized.
Some past examples of DiscoverIES may include:
Discover the Quadrat d'Or, or Golden Square, in a guided tour in the Eixample District, an exceptional area that focuses on Barcelona's Modernist style (Art Noveau) at the end of the 19th century and beginning of the 20th century
Enjoy a Flamenco workshop, where you'll learn a few basic dance steps, the history behind the dance and attire, and taste traditional Andalucían fare
Hike Tibidabo, the tallest mountain in Serra de Collserola, tour the Modernist and Neo-Gothic Sagrat Cor Temple and visit the oldest amusement park in Spain
Visit an organic farm and learn about sustainability with an IES Abroad professor
Visit the aquarium at Delta de L'Ebre, the coastal lagoons on the southern shore (Encanyissada and Tancada), Trabucador Beach and Alfacs Bay, and the fishing harbor at Sant Carles de la Ràpita.
Program Cost
Consider these prices as a starting point. We encourage you to contact your study abroad office to determine the actual cost to you when factoring in financial aid, scholarships, your home school policies, and other factors.
Spring 2020
| | | | | |
| --- | --- | --- | --- | --- |
| Term | Tuition | Housing | Insurance | Total |
| Spring 2020 | $4,695 | $2,825 | $230 | $7,750 |
Our Center
The IES Abroad Barcelona Center is located in the center of Barcelona near the Plaza Catalunya. Features include:
High-speed and wireless internet access
Multimedia classrooms
Study lounges with printers
Large outdoor terrace with social and study space
Last updated May 2020
About the School
Everything we do is about the IES Abroad student. Our profoundly passionate team of study abroad professionals believes in creating once-in-a-lifetime educational adventures that transcend expectation ... Read More
Everything we do is about the IES Abroad student. Our profoundly passionate team of study abroad professionals believes in creating once-in-a-lifetime educational adventures that transcend expectations. Our goal is to rock the world of some 6,000 study abroad students every year.
Read less
Chicago ,
Amsterdam ,
Arles ,
Auckland ,
Barcelona ,
Beijing ,
Berlin ,
Buenos Aires ,
Cape Town ,
Christchurch ,
Dublin ,
Freiburg ,
Granada ,
London ,
Madrid ,
Milan ,
Nagoya ,
Nantes ,
New York ,
Nice ,
Paris ,
Oxford ,
Quito ,
Rabat ,
Rome ,
Salamanca ,
Santiago ,
Shanghai ,
Siena ,
Sydney ,
Tokyo ,
Puerto Ayora ,
Vienna ,
Hong Kong ,
Puerto Baquerizo Moreno ,
Cambridge
+ 35 More
Less