Bakery Advanced Training Diploma - 13 weeks
Program Description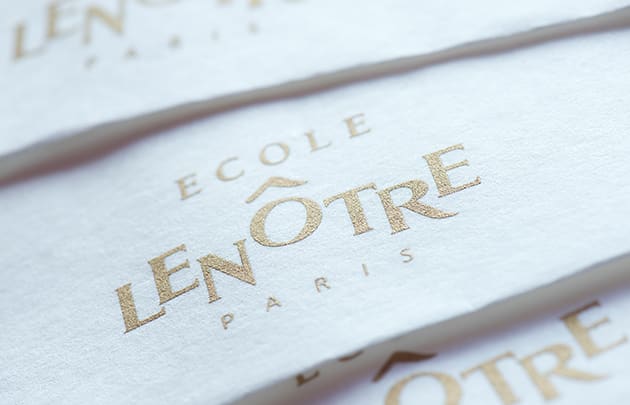 The advanced training courses in Bakery at the École Lenôtre are designed for adults looking to train or to switch careers:
Hobbyists and enthusiasts looking to switch careers.
Young professionals.
Professionals who left the trade for a while.
Given the intensity of this program, each candidate needs to be genuinely motivated by careers in pastry making or gastronomy in general.
The objective
The goal is to quickly reach a high level of qualification in 7 months without going through a long initial training period. The École Lenôtre will provide you with the basic methods and essential techniques in pastry making needed to become a qualified professional (vocational diploma) in six months.
The pre-requisites
Eligibility for this course:
To be aged 18 years or older.
To have a minimum level in English or French (level B1).
To have basic knowledge of basic reasoning (calculations and logic).

Our strengths
13 weeks of intensive courses (520hrs, 40hrs a week).
The training focused on repeating specific techniques, essential for mastering the Bakery art.
Class size limited to 12 participants.
Two weeks internship in the Lenôtre workshops.
A real bakery in our workshops in Plaisir, to observe the daily production.
A two-part training course
« L'Essentiel » Work on basic recipes and techniques in bakery 6 weeks
« La Maîtrise » Work on recipes and elaborated bakery techniques 7 weeks
Le stage pratique 2 weeks of work placement to discover the professional universe and apply practical skills acquired during the training.
Fees for the diploma
Fees for the 2 Certificates (13 weeks of lessons and 2 to 6 weeks) work placement: 15 600€ H.T. (18 720 TTC).
Registration
The application for registration must include all the following documents:
Completed registration application form
Copy of an official government identity card
Curriculum Vitae
Cover letter
After receiving these documents, we will organize an in-person, video, or online interview to assess your motivation and assess the necessary prerequisites to start the training. Given the limited number of seats in each session (12 maximum), we advise you to register at least 3 months before the starting date of your course.
Next starting dates
1 March 2021
6 September 2021
Last updated Nov 2020