Bachelor in Communication Studies (1st two years)
Home ›
Bachelor in Communication Studies (1st two years)
Program Description
What is Communication Studies?
Communication Studies explores the ways we connect with one another through talk. As we speak, our words and actions become one. Our works allow us to influence change in the world. Our actions, in turn, affect how others perceive us and how we perceive ourselves. Dr. Judy Pearson observes:
As we extend ourselves to others, we become empathic.
As we treat others fairly, we become just.
As we respect difference, we become fully human.
Communication Studies provides learning opportunities to speak well, listen with understanding, and engage in positive action. Communication Studies will be valuable for a career in business, public relations, law, education, the social sciences, and drama.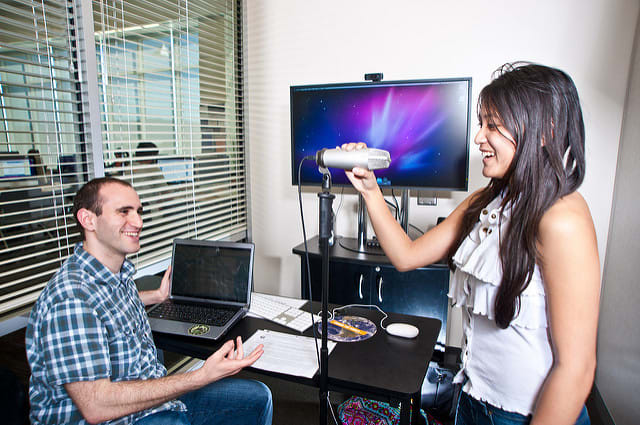 Why Study Communication Studies at CSM?
CSM's award-winning Communication Studies program provides expert instruction and lab support to help you develop as a communication student and gain desirable skills in speaking and listening. In addition, our program offers:
The flexibility to design a Communication Studies curriculum that focuses on your interests and needs.
The opportunity to work with trained Communication Studies professionals and study collaboratively with classmates.
The chance to gain experience through a variety of learning opportunities, including access to our Comm Studies Lab and service learning projects.
What You Will Gain
Communication Studies courses will give you a foundation in communication that you can put to immediate use. You will find that the skills you learn in OUR courses will help you succeed in other subjects, in the workforce, as well as in your everyday lives. Students may also continue to build upon their knowledge and skills through taking more Communication Studies courses. In addition, the Communication Studies Department offers a certificate of completion (CS) and an associate of arts (AA) degree in Communication Studies or associate of arts for transfer (AA-T).
Special Characteristics of the CSM Communication Studies Department
Diverse faculty with specializations in different areas of Communication Studies
Model Teaching Program Award,Western States Communication Association
Teaching and Service Recognition:
Master Teacher Award, Western States Communication Association
Full Time Faculty Award, Faculty Association for California Community Colleges
Regina Stanback-Stroud Diversity Award, Academic Senate for California Community Colleges
Day and evening course offerings to fit your needs
Communication Studies Resource Center to polish communication skills
Established the Kate Motoyama and Kramm Scholarship for Communication Studies, an annual scholarship for majors
An A.A. degree in Communication Studies prepares students for transfer to a baccalaureate institution for a degree in Communication Studies or a related discipline. The ability to organize one's thoughts and present them with clarity and precision are communication skills transferable to all careers. A background in communication studies is particularly applicable to careers in advertising, arts administration, cinema, copy editing and writing, corporate communications, counseling, education, entertainment, interviewing, journalism, labor relations, law, the legislature, lobbying, management, marketing, media, news analysis, personnel, play writing, politics, proofreading, public affairs, public information, public relations, radio and television, reporting, research, sales, script writing and editing, speech writing, sportscasting, supervision, television, and theatre.
Please note that the majority/all of the programs are available at all of our three Colleges.
Last updated Dec 2017
About the School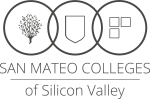 San Mateo Colleges of Silicon Valley include three outstanding fully accredited two-year community colleges: Cañada College, College of San Mateo and Skyline College. They are located in the heart of ... Read More
San Mateo Colleges of Silicon Valley include three outstanding fully accredited two-year community colleges: Cañada College, College of San Mateo and Skyline College. They are located in the heart of California's San Francisco area.
Read less