BTEC Level 3 – Applied Foundations in Business
Home ›
Business ›
BTEC Level 3 – Applied Foundations in Business
Program Description
Overview
Our applied foundations in Business (BTEC Level 3 Extended Diploma), awarded by Pearson, the world's largest learning company, offers you a strong foundation to progress to higher qualifications in business and management. Employers, representatives from professional bodies and higher education experts have offered extensive guidance to design our qualifications.
The course aims to provide you with an engaging and stimulating syllabus that balances your future professional needs alongside your academic progression. Topics covered are business environments, marketing, and budgeting. The course's broad scope will leave you with many options upon graduating.
You will combine your knowledge and understanding through practical application and technical skills gained throughout the course of the programme.


Why Should You Take This Course?
The applied foundations programme is available as a 12 or 18-month course designed to equip learners aged 16 and above with several skills and the knowledge necessary to progress to various undergraduate degrees or gain entry-level employment.
As parents, we understand your concerns about providing the best possible education for your child. Our qualifications are awarded by Pearson which ensures that your child can transfer to more than 200 universities globally to complete their education.
Starting at AED 39,000/ -, the tuition fees for the BTEC Level 3 Extended Diploma (applied foundations) in Business, are tailored to suit the finances of most households.

Why Study With UKCBC Dubai?
We have been delivering vocational qualifications in the UK since 2001, where over 3,000 students choose to study with us every year.
We have opened a state-of-the-art campus in the heart of Dubai International Academic City (DIAC) that is easily accessible by all modes of transport.
Practical application of concepts through engaging projects designed with industry consultants in order to help you develop employable skills.
Affordable tuition fees with attractive scholarships & bursaries.
After completing our Applied Foundations in Business, you will have the opportunity to move onto a Higher National Diploma (HND), start year 1 of your undergraduate degree or gain entry-level employment.

Course Assessments
The Applied Foundations course is divided into two modules: Exploring Business and Developing a Marketing Campaign. As with each Pearson qualification, the course involves both internal and external assessments. You will give presentations, undertake on-job placements and create independent research projects as part of your grading process.

Course Structure
As a BTEC Level 3 Business student, you must complete a total of 1080 guided learning hours (GLH); the guided learning hours are broken up by modules, with each module equating to 60 GLH.
Qualification Credit Value: 180 Credit value
Total Number of Units: 18 units
4 mandatory units
14 optional specialist units

Mandatory Units
The Business Environment
Business Resources
Introduction to Marketing
Business Communication

Specialist Units
Unit 5. Business Accounting
Unit 7. Management Accounting
Unit 10. Market Research in Business
Unit 12. Internet Marketing in Business
Unit 14. Aspects of Employment Law
Unit 16. Human Resource Management in Business
Unit 18. Managing a Business Event
Unit 19. Developing Teams in Business
Unit 21. Aspects of Contract and Business Law
Unit 28. Business Project Management
Unit 29. Understanding Retailing
Unit 36. Starting a Small Business
Unit 39. International Business
Unit 46. Supply Chain Organization
*modules subject to change

Entry Requirements
Minimum 3 IGCSE's including Math, English and a related subject
Grade 10 or equivalent in any curriculum with minimum 55%
BTEC Level 2 in any field
Work Experience (for working professionals)
Additional English language proficiency may apply where the medium of teaching is not English
Students applying for the fast-track programme must show additional competency and pass an interview with faculty members.

Fees
The course will be delivered in two modes – regular and fast track. Students can opt any of the delivery modes however the final decision will be based on the faculty where the student grades will be an important deciding factor.

Tuition Fees
Fast Track [12 months] – AED 39,000** full course (inclusive of VAT)
Regular Mode [18-24 months] – AED 27,000** per year (inclusive of VAT)
**Additional awarding body registration fees may apply
For more details on the tuition fees please contact the UKCBC Dubai team at admissions@ukcbc.ac.ae
Last updated Jan 2020
About the School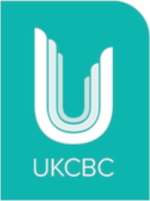 The UK College of Business and Computing (UKCBC) is a higher education provider based in London. Since opening, our aim has been to help add professional value to each and every student that studies w ... Read More
The UK College of Business and Computing (UKCBC) is a higher education provider based in London. Since opening, our aim has been to help add professional value to each and every student that studies with us. Our lecturers have years of experience delivering high-quality teaching, and each course has been developed to give students the skills they need to succeed in their chosen profession. We're an adaptive, welcoming institution that cares about the needs of our students.
Read less