BA (Hons) Architectural Stone Carving
Program Description
City & Guilds of London Art School is proud to offer the UK's only BA (Hons) and MA in Stone Carving and Woodcarving. The Art School has an unbroken tradition of teaching sculpture, stone carving and woodcarving since it was founded in 1879. We play a crucial role in keeping alive the skills essential for preserving the world's most important monuments and buildings. Whether you choose the path of architectural stone carving or ornamental woodcarving and gilding, we will guide you expertly through the wide-ranging knowledge and artistic and manual skills you need to excel as a practitioner. With excellent links to the industry and exposure to live projects and commissions, the course offers a unique opportunity to develop your skills and your professional network. This course is validated by the Ravensbourne London University.
Content and Structure
This three-year course validated by Ravensboune London University is designed to prepare you for work as a professional stone-carver. Graduates usually progress to employment within the field of architectural heritage. The curriculum focuses on the wide range of skills required to become a professional stone carver. These include not only carving techniques, but also drawing, modeling, casting, portraiture, artistic anatomy, ornament study, gilding, geology, professional practice, heraldry, design and the history of carving in architecture and sculpture. You will also be introduced to stone repair and restoration techniques and to related conservation practices and ethics.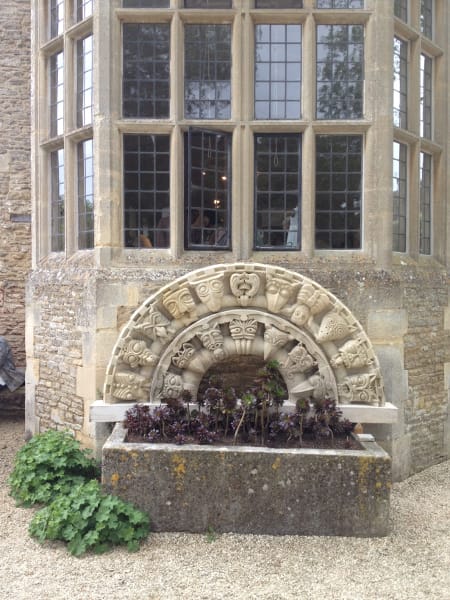 FIRST YEAR
The first year lays the foundations for the development of your carving, study and research skills. Simple masonry and carving exercises start from first principles and enable you to develop skills in a progressive manner, whilst simultaneously introducing you to the ornamental vocabulary of the stone carver. In the Drawing Studio, structured courses support you to develop observation and technique, whilst your modeling and casting skills are developed in relief and portrait study. Lettering study initially covers the construction and design of letterforms, before moving into cutting in stone. Art Histories lectures and assignments will support you to develop your knowledge and understanding of the historical context of stone carving and architectural ornament.
SECOND YEAR
The second year continues the pattern of the first year in its combination of stone carving practice supported by the study of drawing, modeling and lettering in tutor led sessions. The basic skills and understanding you developed in the first year are now applied to the production of more complex ornamental forms, as well as drapery and the human figure. Study visits and Art Histories lectures will provide you with an essential insight in to the meaning and significance of historical forms of ornament.
THIRD YEAR
The final year of study involves you in the planning, researching and execution of major projects within your own chosen specialist area. The projects provide you with the challenge and opportunity to demonstrate your technical expertise, design skills and aesthetic awareness, supported by evidence of your historical and contextual research presented in your sketchbooks, three dimensional studies, dissertation and in your portfolio documentation. The final year culminates in a public exhibition of work produced.
PROFESSIONAL PRACTICE
Career development and professional practice seminars cover subjects such as estimating, marketing and websites, working to commission, and setting up a workshop. Live projects support your portfolio development and provide valuable opportunities to learn about the commissioning process first hand.
TEACHING TEAM
All the tutors are well-established professionals who work on some of the country's most prestigious projects alongside teaching in the department. This ensures that the course is outward looking and highly vocational, while the tutors provide a network of professional contacts. The Department has an unusually high ratio of staff to students, ensuring that each student has the regular contact and support that the learning of carving demands.
Entry Requirements
Applicants for the diploma course should normally hold the following qualifications:
5 GCSEs at grade A, B or C
OR
3 GCSEs at grade A, B or C and one or more A level(s) or equivalent qualification.
This educational level may also be demonstrated by possession of a combination of other qualifications for example the International Baccalaureat or High School Diploma. Applicants who can demonstrate equivalent prior professional experience will also be considered through a process called Accreditation of Prior (Experiential) Learning (AP(E)L), which involves a judgment of various work-life and formal educational experiences against the selection criteria. Applicants who do not speak English as a first language will be required to provide evidence of achieving the equivalent of the International English Language Testing Service (IELTS) score of 6.0 or above, with a minimum of 5.0 in all four areas.
What we are looking for in an application and at interview
We are looking for motivated individuals who can demonstrate:
Manual dexterity and hand-eye co-ordination
Ability to develop a 'good eye'
An appetite and aptitude for learning at Diploma level
an interest in the history of carving in architecture and sculpture;
Selection criteria
We select applicants according to their potential and current ability to:
fulfil the entry requirements;
Demonstrate commitment and motivation to the subject and the course
Develop hand skills and technical abilities related to carving;
Demonstrate observational and visual analysis skills;
Gather relevant research and synthesize information to support their practice;
Evaluate their own achievements and identify areas for development;
Plan their own time and set achievable goals;
Communicate their ideas visually, verbally and in writing.
For more information, please visit our website.
Last updated Nov 2018
About the School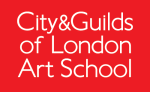 Welcome to City & Guilds of London Art School, a not-for-profit, specialist higher education institution dedicated to teaching and inspiring the next generation of creative professionals. We prov ... Read More
Welcome to City & Guilds of London Art School, a not-for-profit, specialist higher education institution dedicated to teaching and inspiring the next generation of creative professionals. We provide an important alternative to other models of art and craft higher education in the UK.
Read less