Aviation Maintenance Technician Helicopter (AMTH) Program
Home ›
Aviation Maintenance Technician Helicopter (AMTH) Program
Program Description


The Aviation Maintenance Technician-Helicopter (AMTH) program gives the student a foundation in the basics of flight and general aviation maintenance. Building on this foundation, the program then focuses on specific aspects of helicopter maintenance. The course of study takes the student through the hands-on techniques and knowledge in such areas as composite fabrication and repair, sheet metal, hydraulics, pneumatics, instrumentation, landing gear, piston and turbine engines, and other aircraft systems. The student learns the intricacies of the entire aircraft as each system is dissected for deeper understanding. The students will gain the skills to properly and efficiently troubleshoot and repair both fixed-wing and rotary aircraft. After obtaining a foundation in aircraft maintenance, the student will be given in-depth instruction on the specific concepts, procedures, and techniques that apply to rotary aircraft. The student will study the unique theory, operation, and maintenance of helicopters, covering in detail rigging, weight and balance, the extra care needed for loading the helicopter, transmissions, rotor heads, rotor blades, turbines, and their static and dynamic balancing. They will also study how electrical systems, avionics instrumentation, and autopilot differ for helicopters. The Aviation Maintenance Technician—Helicopter graduate will receive training in the knowledge and skills required to pass the Airframe and Powerplant certification test administered by the Federal Aviation Administration (FAA) to gain entry-level employment in exciting careers as an A&P Mechanic, Aviation Maintenance Technician, Avionics Technician, Inspectors, Installers, Parts Managers, or Service Technicians. The graduate will find these career opportunities throughout the U.S. and the world in the areas of aircraft manufacturing; charter, corporate, or commercial airlines; the U.S. Government; or in the ever-growing general aviation sector. Positions with the regional and major airlines often include good wages, comprehensive benefits for the graduate and family, and complimentary free travel. The unique helicopter training will make the graduate even more competitive for positions with helicopter operators. *Program details may vary by campus.
International Tuition Scholarship Aviation Maintenance (Engineer) Technician The Aviation Maintenance Technology Scholarship will be awarded to students who maintain a 3.0 GPA, have good attendance and are in good standing with the school. Scholarship will be awarded during the student's last semester before graduation. (Fees associated with travel, room and board, visa and travel eligibility, and admissions fees are not included with the scholarship.) For more information, please contact:
India contact:
Deepti Jain
Country Adviser
Aviation Institute of Maintenance (AIM)
Mobile: +91 (971) 700-2261
Email: CountryAdviserIndia@AviationMaintenance.edu
Based in New Delhi, India
Other regions contact:
Deonne Facada
National Admissions Director
Aviation Institute of Maintenance (AIM National)
4525 South Blvd., Suite 301
Virginia Beach, Virginia, 23452 US
Office: 001-757-233-6542
Email: admdirnat@aviationmaintenance.edu
Facebook: https://www.facebook.com/AIM.edu
Twitter: https://twitter.com/AviationAIM
YouTube: https://www.youtube.com/user/AIMschools
Duration2520 hours 26 months (111 weeks) Full timeCost & Fees
First Academic Year:
$18,032
Total Cost:
$59,332
Miscellaneous
Program
Amount to show for I-20 and Consulate Interview
Total Cost of Education
Aviation Maintenance Technician Helicopter
$18,032
$59,332

START DATES

2017

2018

09/25/2017

01/16/2018

10/30/2017

02/20/2018

12/04/2017

04/02/2018
Last updated Jan 2018
About the School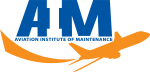 At the Aviation Institute of Maintenance, it is our mission to help adult students gain the skills and attitudes necessary for a meaningful entry-level career position. We strive to be attentive to th ... Read More
At the Aviation Institute of Maintenance, it is our mission to help adult students gain the skills and attitudes necessary for a meaningful entry-level career position. We strive to be attentive to the needs of our students, area businesses, industries, and government. We are committed to high academic standards in all of our curricular offerings, and we are dedicated to providing the services that support our students' success.
Read less
Virginia Beach ,
Duluth ,
Irving ,
Houston ,
Indianapolis ,
Kansas City ,
Las Vegas ,
Washington ,
Virginia Beach ,
Casselberry ,
Philadelphia ,
Oakland
+ 11 More
Less