Associate of Science in Fashion Design and Technologies
Home ›
Associate of Science in Fashion Design and Technologies
Program Description
The Fashion Design and Technologies Degree consists of apparel design courses that prepare students for careers in apparel manufacturing, production, and technical design. This program emphasizes the technology used in the apparel industry and technical design. Upon completion of the program, students will be proficient in technical drawing, computer patternmaking, and apparel-related software. Students will gain hands-on experience in using industry-related software and develop advanced technical design and production skills.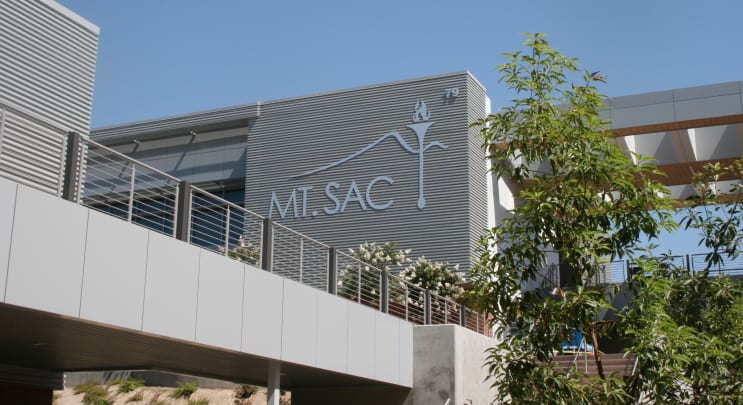 This degree requires the completion of General Education coursework plus the following:
Student Learning Outcomes
Upon successful completion of this program, a student will be able to:
Create an apparel collection including textile designs and flats (technical drawings) pursuant to apparel industry standards.
Demonstrate their understanding of the fashion industry trend research process.
Work Experience
Title V of the California Education Code permits the college to extend the classroom beyond the campus to the workplace. Through the Work Experience program students are provided with an opportunity to earn academic credit while gaining hands-on experience in their career-related field under the guidance of industry professionals. Employers establish a cooperative relationship with the college, providing an opportunity to influence vocational education and address industry training needs. The instructor and the worksite supervisor act as "co-educators" to help the student define and achieve measurable learning objectives.
The Business Division currently offers Work Experience in the following disciplines:
Accounting (including Finance)
Administrative Assistant
Business Management (including Human Resources)
Child Development
Computer Networking
Computer Programming
Computer Security
Culinary Arts
Family & Consumer Sciences
Fashion Merchandising & Retail
Hospitality & Restaurant Management
Interior Design
Marketing Management
Nutrition & Dietetics
Paralegal
Web Programming
Students enrolled in Work Experience may earn one unit of academic credit for every 60 unpaid or 75 paid hours of work per term, earning 1 to 4 units per term.
Minimum Hours Required
| | | |
| --- | --- | --- |
| Units of Enrollment | Non-Paid | Paid |
| 1 | 60 Hours | 75 Hours |
| 2 | 120 Hours | 150 Hours |
| 3 | 180 Hours | 225 Hours |
| 4 | 240 Hours | 300 Hours |
A combined maximum of sixteen units of Work Experience may be earned during a student's academic career.
Work Experience courses align with the term:
Fall/Spring Semester = 16 weeks
Winter/Summer Semester = 6 weeks
Not all courses may be offered every term
Admissions
Any person who is 18 years old and not currently enrolled in High School or any person possessing a high school diploma or its equivalent is eligible for admission to Mt. San Antonio College. Admission to Mt. San Antonio College includes the filing of an application for admission by the student and the filing of transcripts from high school or college(s) the student previously attended. It is the student's responsibility to request official transcripts from the last high school attended and any college(s) attended. Transcripts will be reviewed to determine eligibility for courses at Mt. SAC.
Last updated Jan 2020
About the School
At Mt. SAC, students can get the full college experience without the full college debt. We give our students the support and excellent education they need to succeed in new careers, gain admission int ... Read More
At Mt. SAC, students can get the full college experience without the full college debt. We give our students the support and excellent education they need to succeed in new careers, gain admission into top-tier universities, or advance in their current line of work. We have more than 260 degree and certificate programs, 25 support programs, and more than 50 student clubs and athletic programs.
Read less