Associate of Science in Engineering Technology
Home ›
Associate of Science in Engineering Technology
Program Description
Discover exciting high-skill, high-wage careers in modern manufacturing! If you get satisfaction from making something, get excited about using new technology, or if you just like to know how things work, an engineering technology or manufacturing career may be perfect for you. It's a career that combines your imagination and skills with the hottest technologies to make better things for our world.
Polk State College offers a two-year Engineering Technology Associate in Science degree program that prepares students for employment or provides additional training in advanced manufacturing and high technology industries. Polk State currently offers the Advanced Manufacturing specialization, and starting January 2017 offers Mechanical Design & Fabrication as an additional specialization part of the ET degree program.
Because manufacturing is so diverse, there are unlimited opportunities for people of all personalities to build a challenging and rewarding career. With approximately 16,500 manufacturers right here in Florida, you're sure to find a company that suits you. Also with an average annual wage of $52,378, manufacturing jobs pay up to 20% more than the average annual wage in Florida.
The Engineering Technology Associate in Science degree program is fully transferable to four-year degree granting institutions.
In the 2014 fall semester, Polk State College has shifted the Engineering Technology Associate of Science program to an Open Entry, Early Exit (OEEE) format. The self-paced hybrid format will offer a direct‐assessment and hybrid competency‐based program combining theory development with hands‐on open lab assignments.
In January 2017, a second specialization in Mechanical Design and Fabrication will be added to the Engineering Technology. The specialization will focus on SolidWorks and CNC Computer Numerical Control machining.
The OEEE program format is a direct response to industry needs and represents a strong partnership between the two‐year Engineering Technology AS degree program, employers, secondary and four‐year academic institutions, and regional and state workforce investment entities in Mid‐Florida. This reform has been supported by the National Science Foundation, under the following grant DUE #1204954 – Project Title: Open-Entry/Early-Exit
Advanced Manufacturing Engineering Technology.
Instructional design and delivery: The delivery of the OEEE Engineering Technology program has four key components:
Small learning modules (1‐credit hour) for course theory delivered online.
Hands‐on, competency‐based labs and assessments.
Flexibility (self-paced scheduling, blended learning opportunities, accelerated learning, and advancement based on competency validation).
Continuous Open Entry, Early Exit registration that allows the student to enroll in as many 1 credit-hour courses any time, complete at their pace, and receive grades upon demonstration of competency. Registration can occur any point within a term. The window to complete remains open for five (5) weeks – even across traditional semester breaks.
OEEE Competency-Based Program Advantages
Flexibility. Students attend classes at their convenience and are not penalized for missing a class.
Skill Development. Format develops discipline, critical thinking, and problem-solving skills. Students become self-reliant and less dependent on formal instruction. Open Enrollment. Each program course is always open and will never be canceled due to low enrollment.
Self-paced. Students can work ahead at an accelerated pace. Courses can be completed and new courses started before the semester ends. Students can graduate in less than two years, which is the typical time frame for completing the program.
Last updated Jan 2018
About the School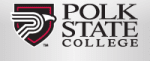 Polk State College, established in 1964, is a multi-campus institution serving over 20,000 students with Bachelor of Applied Science, Bachelor of Science, Associate in Arts and Associate in Science d ... Read More
Polk State College, established in 1964, is a multi-campus institution serving over 20,000 students with Bachelor of Applied Science, Bachelor of Science, Associate in Arts and Associate in Science degrees, as well as a wide range of certificate and workforce training options. The College also operates three charter high schools.
Read less