Associate of Science in Computer Science & Information Systems
Home ›
Associate of Science in Computer Science & Information Systems
Read more about this program on the school's website
Program Description
TRANSFER to CSUN and Other Institutions
Below are listed 5 new courses at Glendale Community College being taught in the Computer Science/Information Systems Department, each with its counterpart at CSUN. These courses are lower division requirements at CSUN. CSUN has written us that these courses will articulate with their counterparts. These courses now show up on ASSIST, the California transfer student information site.
211 Data Structures
212 Advanced Data Structures
165 Computer Architecture and Assembly Language
265 Advanced Computer Architecture and Assembly Language
280 Concepts of Programming Languages
Note that even if you, the student, do not have credit for a particular prerequisite, if you feel you know the material through either studying on your own, or working in the field, you should talk to the instructor about adding you to the class anyway.
Even if you do not intend to go to CSUN, if you see a course on this list that matches a course at some other transfer institution, taking all the courses here will probably save you from having to spend 4 years at the transfer school. Remember, you cannot take upper division courses until the lower division prerequisites have been satisfied.
Career Summary
There are three main categories of engineers within the Computer Engineering field: Computer Hardware Engineers, Computer Systems Engineers (both software and network), and Computer Information Science Engineers.
Computer Hardware Engineers, sometimes referred to as electronics engineers, research, design, develop, and run computer hardware and its components through rigorous tests to assure high performance standards and reliability. In addition, they prepare detailed specifications for built-in operations of computer memory and supporting chips. They may also facilitate and oversee the manufacturing process and installation of computer chips, circuit boards, keyboards, modems, drives, printers, and other devices.
Computer Systems Engineers are typically divided into two groups: Software Engineers and Network Engineers. Software Engineers design, analyze, write, and document complex software programs and applications for commercial, educational, medical, and scientific use. They work in close association with product developers, hardware engineers, and marketing department, to assess and accommodate functional requirements of software applications and end-user preferences. Software Engineers are concerned with maximizing interfacing compatibility of software with hardware elements. They write the program code enabling computer chips to function in unison for a desired affect. Network Engineers map out, install, and manage complex configurations of computer hubs, switches, routers, firewalls, as well as IT server structures assuring smooth operations of local or wide-area network communications equipment. They may write programs or scripts to streamline network operations or modify standard network software to meet individual needs of organizations.
Computer Information Science Engineers focus on the performance of computer information systems with the goal to develop the ultimate method and strategy for information discovery, input, retrieval, and delivery within an organization. They design and maintain information systems and structural databases that can sustain and integrate the established scope of operations necessary to achieve organizational objectives.
Since computers have become a permanent fixture in our lives and have penetrated just about every professional field today, there is virtually no workplace that can survive without them. Despite the "boom and bust" economic cycle of the '90s, the computer industry remains robust and displays no signs of slowing down in the foreseeable future. Growing competition form foreign workforce, however, has resulted in downward salaries and job opportunities and has been a source of legitimate concern for American computer engineers. Nonetheless, computer engineers have a tremendous pool of occupational options to choose from and can apply their knowledge and skills in practically any occupational setting, including academia, research, industry, government, freelance consulting, non-profit agencies, and business enterprises. Management positions almost always require a graduate degree and/or additional coursework.
Students interested in pursuing a Bachelor's degree should consult with an academic and/or transfer counselor to discuss university transfer requirements.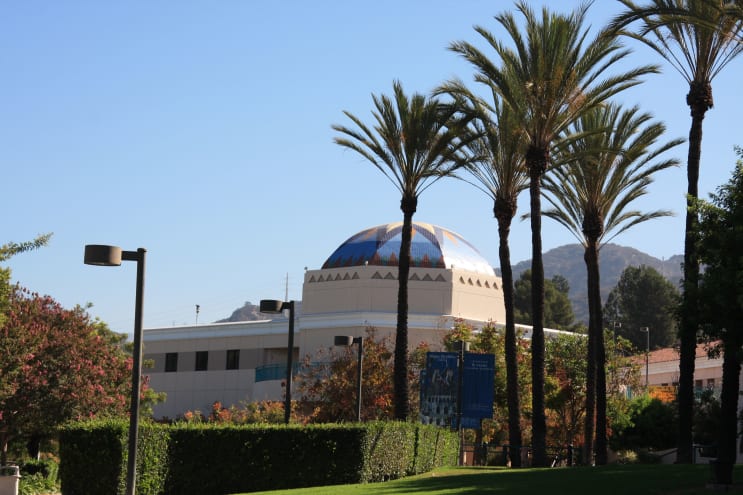 Key Skills and Characteristics
Advanced intellectual, technical, design, and problem-solving ability.
Knowledge and experience in computer hardware/software development and management principles.
Strong mathematics and physics background.
First-rate communication and documentation skills.
Persistence, ability to maintain focus for long periods of time, attention to detail.
Work well under deadline pressure.
Comfortable with team approach.
Ability to stay the course regardless of challenges and drawbacks.
Related Career Titles
Computer Designer/Engineer Lead Engineer/Product Manager Infrastructure Support Specialist Electronics Engineer Programmer Software Analyst/Developer Project Manager Software Architect Software Diagnostic Engineer * Network Engineer/Consultant/Administrator/Specialist
Last updated Oct 2018
About the School
Glendale Community College (Glendale, CA) was founded in 1927 and has been offering "over 85 years of Educational Excellence and Quality" during this time. Glendale College, or "GCC," is fully accredi ... Read More
Glendale Community College (Glendale, CA) was founded in 1927 and has been offering "over 85 years of Educational Excellence and Quality" during this time. Glendale College, or "GCC," is fully accredited by the regional accrediting body "WASC," and enrolls 16,000 students during any given Semester.
Read less