Associate of Science in Business Administration
Home ›
Associate of Science in Business Administration
Read more about this program on the institution's website
Program Description
The Associate in Science in Business Administration for Transfer Degree is designed to provide students with the common core of lower division courses required to transfer and pursue a baccalaureate degree in Business Administration. This includes business degrees with options such as accounting, finance, human resources management, international business, management, operations management, and marketing. The Associate in Science in Business Administration for Transfer degree aligns with the CSU Bachelor of Science in Business Administration.
The Business Administration AS-T degree requires completion of the major and the CSU General Education (40 units) or IGETC (37-39 units) requirements.
All courses used to satisfy the major for the Associate in Science degree must be completed with a grade of "C" or better.
Career Summary
Management is an integral part of any business enterprise, including private industry, nonprofit institutions, and government entities. The hierarchy of managers spans from top executives, who establish policies, formulate business objectives, oversee funding, and develop long-range plans of an organization, to regional or district or branch managers, who implement organizational strategy and action plan in their assigned geographical territories, to department managers who direct and mange day-to day operations of their departments, programs, or teams. The objective of any effective manager is to deliver tangible results on time and on budget, generate new business ideas, enhance company's revenues, and foster productivity. Ability to effect cooperative work environment, motivate employees to perform at peak efficiency, and lead people in a joint effort toward a common goal are the characteristics and markings of a successful manager.
Over the past two decades, American business has been impacted by a number of significant transformations. The shift to a service economy, the globalization of business, the downsizing of corporations, accelerated outsourcing of company production operations, advances in high technology are among the latest trends. Consequently, these developments have affected the types of products offered, the nature of jobs involved in producing and marketing them, the demand for individuals with certain skills, and the work environment as a whole. As the business field is evolving into a more complex and global entity, knowledge of business administration theory and practical applications is becoming increasingly important. To meet the accelerating demands of today's business world, business graduates should cultivate leadership, critical thinking, problem solving, and communication skills. Opportunities in business careers exist virtually everywhere in companies of all sizes.
Program Description
The GCC Business Administration curriculum is designed to introduce students to the various business practices and prepare them for eventual entry into all areas of business with employment opportunities in government agencies, financial institutions, wholesale distributorships, retail stores, and large to small business enterprises. Students will be provided with a fundamental knowledge of business functions, processes, and an understanding of business organizations in today's global economy. The coursework covers a spectrum of business concepts including accounting procedures, written business communications, human relations as they apply to the business environment, investment principles, the operation of securities markets, American monetary system and financial institutions, managerial functions, and marketing techniques. Students develop skills related to the application of these concepts through the study of computer applications, team building, job adjustment, leadership, and decision making. After completion of the GCC Business Administration Associate in Arts or any of the Associate of Science programs (General Business, Financial Planning and Investment, International Business, or Entrepreneurship/Small Business), individuals will possess the necessary academic and practical knowledge for entry-level employment positions. These career opportunities may be in areas such as accounting, sales, marketing, human resources, banking and finance. A Bachelor's degree will open the door to future promotions in your career track. An MBA or EMBA degree has become a common phenomenon in today's corporate culture. Highly technical or legal specializations require a doctorate or professional degree.
Students interested in pursuing a Bachelor's degree should meet with an academic and/or transfer counselor to discuss their specific university transfer requirements.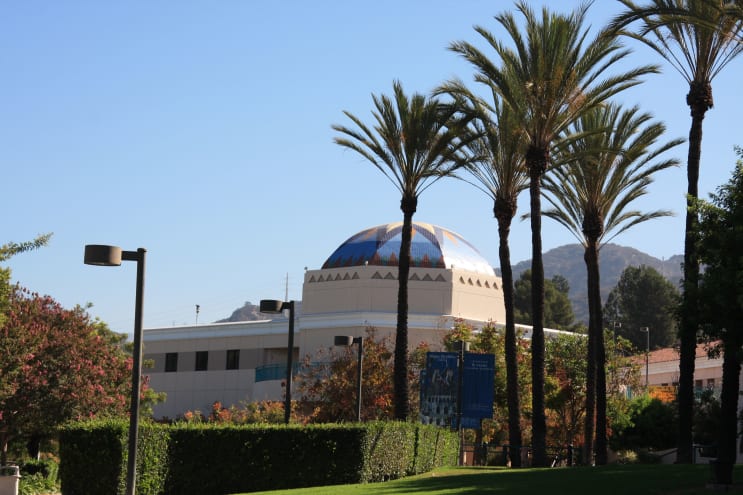 Key Skills and Characteristics
Knowledge of business and management principles involved in tactical planning, resource allocation, human resources coordination, leadership technique.
Strong interest in coordinating data, resources, and people.
Good verbal aptitude to explain things to employees and customers.
Numerical ability to prepare budgets.
Capacity to negotiate with people and to get along well with clients.
Team building qualities.
Ability to think on your feet; work independently; demonstrate initiative and delegate work to others.
Keen entrepreneurial instincts and vision; strong interest in business operations.
Attention to detail.
Ability to write reports.
Knowledge of sales and marketing techniques and methods for promoting, and selling products or services.
Orientation toward quality customer service.
Knowledge of economic and accounting principles and practices, the financial markets, banking and the analysis and reporting of financial data.
Related Career Titles
CEO President COO Executive Vice President CFO CIO Regional or Area or District or General Manager Management Trainee Assistant General Manager First-line Supervisor Retail Specialist Purchasing Agent Sales Representative Administrative Support Personnel Recruiter Wholesale and Retail Buyer
Last updated Oct 2018
About the School
Glendale Community College (Glendale, CA) was founded in 1927 and has been offering "over 85 years of Educational Excellence and Quality" during this time. Glendale College, or "GCC," is fully accredi ... Read More
Glendale Community College (Glendale, CA) was founded in 1927 and has been offering "over 85 years of Educational Excellence and Quality" during this time. Glendale College, or "GCC," is fully accredited by the regional accrediting body "WASC," and enrolls 16,000 students during any given Semester.
Read less