Associate of Science in Biology
Read more about this program on the school's website
Program Description
The Associate in Science in Biology for Transfer Degree provides a foundation in biology for students planning to transfer into a baccalaureate program in biology. Successful completion of the transfer degree guarantees the student acceptance to a California State University to pursue a baccalaureate degree in biology or a related field.
Program Learning Outcomes:
Upon completion of this program, students will be able to describe and demonstrate correct use of biology laboratory equipment, be well-prepared for upper division biology courses, and be well-qualified as transfer students to a four-year university biology program. The Biology AS-T degree requires completion of the major and the CSU General Education (30 units) or IGETC (31 units) requirements. (This TMC presumes completion of IGETC or CSU-GE Breadth for STEM, allowing completion of 6 units of non-stem GE work after transfer). All courses used to satisfy the major for the Associate in Science degree must be completed with a grade of "C" or better.
Career Summary
Biology is a scientific study of living matter in all its manifestations, be it plants, animal, or microorganisms. If fact, biology deals with such an incredibly broad scope of aspects and phenomena related to the living world – its origins, growth, structure, fundamental biological processes, functions, and interaction patterns, that it's often referred to as an aggregate or network of sciences. But rather than fracturing biological sciences into separate disciplines, biology is subdivided into its logical levels of organization – organismal, cellular, molecular, and population. Depending on the vantage point, biologists employ different research approaches and analysis methods in their study of living organisms. Coincidentally, a major in biology can lead to an extraordinarily diverse range of professional options associated with life sciences. Some specialties focus solely on whole organisms versus molecules or cells; others study entire ecosystems like rain forests and coral reefs. Some biologists work in virtual isolation, conducting tests and analyzing experimental data; others might have to interact with large groups of people on a routine basis when conducting public workshops or giving lectures. Regardless of the work setting, however, most job positions emerging in the biological field, as a consequence of constantly evolving technology and scientific knowledge, entail expertise in more than one area. Furthermore, what becomes evident when sampling actual job listings is that companies are looking for applicants with cross-disciplinary training, as in evolutionary ecology or genetic toxicology or bioinformatics or biotechnology, etc. To take full advantage of the job market opportunities, it's very important to consider integrating other sciences and mathematics into the biology-based coursework. A major in biology coupled with non-science skills, for instance, can lead to career paths in technical writing or scientific illustration. A combination of biology and psychology may result in neuroscience. Grouping biology with business classes will prepare individuals for hospital or biotechnology administration career paths. Some students opt for double majors in college to enhance their marketable skills. An undergraduate degree in biology provides a solid foundation for admission to the medical or dental school. Graduate students may branch out into pharmacology, plant pathology, conservation, ecology, gene therapy specialties, and the list goes on. Although ample entry-level career opportunities exist for biologists with just a Bachelor's degree in industry or government or K-12 education, a large number of research oriented as well as postsecondary teaching positions require either a master degree or a Ph.D. or a combination of Ph.D. and postdoctoral studies. Biological sciences are grounded in extensive scientific research, two interconnected types of research, to be exact. Basic research, purely scientific in nature, advances the development of new concepts and theories and serves as the basis for applied research. Applied research targets practical applications of new scientific discoveries. A bioscientist may be engaged in one type of research or the other or both depending on the place of employment and commensurate with the level of education. Biologists are hired by academic institutions, research facilities, biotechnology, agricultural, food, pharmaceutical, and health-related industries. Federal government agencies such as Fish and Wildfire Services, Environmental Protection Agency, Food and Drug Administration, National Park Service, as well as natural resources conservation boards, forest and agricultural services on a state level, happen to be a prime source of employment for a variety of biological specialties. Other employment opportunities are available in museums, private foundations, zoos and aqua parks. Students interested in pursuing a Bachelor's degree, should consult with an academic and/or transfer counselor to discuss their specific university transfer requirements.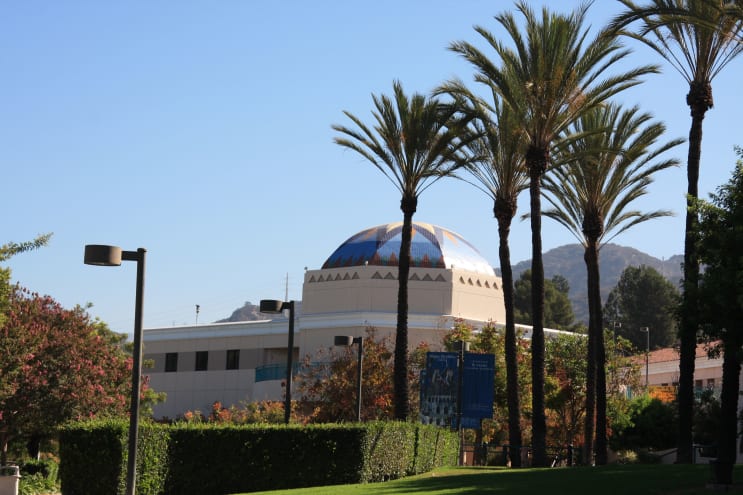 Key Skills and Characteristics
Well-rounded scientific background and commitment to life-long learning.
Enjoy solving problems, discovering new facts, conducting research.
Ability to analyze and generate data.
Work well on multidisciplinary project teams.
Excellent communication/presentation skills.
PC expertise.
Related Career Titles
*Biologist *Life Scientist *Assistant Aquatic Biologist *Wildlife Biologist *Natural Resource Specialist *Project Manager of Wildlife and Fisheries Biology *Botanist *Vegetation/Reclamation Specialist *Computational Biologist *Marine Biologist *Embryologist *Post-doctoral Cell Biologist *Aquatic Educator *Physician *Veterinarian *Dentist *Chiropractor
Last updated Oct 2018
About the School
Glendale Community College (Glendale, CA) was founded in 1927 and has been offering "over 85 years of Educational Excellence and Quality" during this time. Glendale College, or "GCC," is fully accredi ... Read More
Glendale Community College (Glendale, CA) was founded in 1927 and has been offering "over 85 years of Educational Excellence and Quality" during this time. Glendale College, or "GCC," is fully accredited by the regional accrediting body "WASC," and enrolls 16,000 students during any given Semester.
Read less