Associate of Arts in the Fine and Performing Arts
Home ›
Associate of Arts in the Fine and Performing Arts
Program Description
Mission Statement
The mission of the Neosho County Community College Art Department is to provide comprehensive learning opportunities in the visual arts for a wide and diverse population. Departmental curriculum and program goals are assessed continuously in order to make the appropriate changes to instruction and instructional resources that further student understanding of the practical and cultural values in the appreciation of art, the development of personal artistic creativity via applied learning experiences and career orientation for degree-seeking and transfer students alike.
Art
The Art Department at Neosho County Community College offers two major areas of study in the visual arts: Fine Arts and Computer Graphics. The Fine Arts area serves those who plan to major in art, design, architecture or related fields via an introduction to creative art including actual work in drawing, painting, sculpture, photography and special projects.
Courses include:
Design - required 1st-semester enrollment
Drawing
Painting
Sculpture - 3D printing video!
Digital Photography
Basic Printmaking - also sun exposure processes
Computer Graphics
Introduction to Graphic Design
Ceramics
Creative Art, Special Project - glass art
Introduction to Visual Art
Art Appreciation
The Computer Graphics area serves as an introduction to computer-assisted graphic design and desktop publishing via the medium of the computer. Both areas offer students ample opportunities for creative development and career orientation. Well qualified and experienced art instructors are committed to teaching and student learning of art technique and philosophy. The instructors are professional artists with high levels of education in the study of art. The Art Club provides educational opportunities in the visual arts for club members and the college community. Club activities promote the practical and cultural value of art, the development of personal creativity and art career awareness.
Music
Select Vocal Ensemble Christmas 2014 Cast, Orchestra, Crew of Musical Spring 2015: "A Funny Thing Happened on the Way to the Forum"
Class Offerings
Music Appreciation and Music in America Music appreciation classes give a broad overview of the elements of music, the history of music, and the major composers. These classes satisfy a requirement in the humanities area. Music In the Elementary Classroom This class is offered for students who are majoring in elementary education or music education. Methods of teaching songs and music concepts to children are presented and practiced. This class is also popular with people who are interested in teaching music to children in church choirs. Applied Music: Voice and piano Private instruction in voice and piano
Performance Groups
Concert Choir: The Concert Choir rehearses in conjunction with the St. Cecilia Community Choir on Monday nights each semester and performs secular and sacred music from various time periods, folk songs, spirituals, and contemporary favorites. Open to all students without audition. Chamber Choir: This group rehearse 3-4 times per week and perform literature suitable for vocal chamber groups. Open to all students by audition.
Scholarship Information
Music scholarships are available for qualified students. These scholarships cover up to 17 hours of tuition and participation in the Book Loan program. Completion of 12 hours per semester with a 2.0-grade point average, satisfactory participation in specified ensembles, and participation in various recruiting activities are required to maintain a scholarship. Auditions are required.
Theatre
The NCCC Theatre Department prides itself on bringing new and exciting theatrical works to the community of Chanute. Theatre students at NCCC will be offered a wide variety of opportunities in and out of the classroom. Students who choose to continue to study theatre after attending NCCC will leave with a well-rounded resume of skills. Small class sizes ensure one on one attention from instructors. Students are encouraged to experience all aspects of theatre: acting, directing, designing, and stage managing; an opportunity that is rare for freshman and sophomores!
Classes Include
Theatre Appreciation
Fundamentals of Acting
Advanced Acting
Improvisation
Theatre Workshop
Stagecraft
Introduction to Design
Theatre History
Reader's Theatre
In addition to the classes and productions, the NCCC Theatre Department has a club called the Panther Players. The club often provides social gatherings and travel opportunities to view productions at other colleges as well as professional theatres. The department also participates in the Kennedy Center American College Theatre Festival Region V allowing students to perform and design for participating productions and attend the regional festival. Panther Players For anyone interested in participating in theatre or those who just enjoy attending theatre. Panther Players helps support NCCC's theatre productions as well as attend other theatre productions from high school, community, college and professionals. The group meets at least once a month to discuss club business and upcoming events.
Last updated Nov 2017
About the School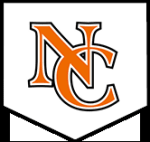 Hello and Welcome to Neosho County Community College (NCCC), home of the "Panthers"! We are a two-year institution offering Associate Degrees. We can offer you a safe, hometown environment where your ... Read More
Hello and Welcome to Neosho County Community College (NCCC), home of the "Panthers"! We are a two-year institution offering Associate Degrees. We can offer you a safe, hometown environment where your individual needs and goals can be achieved. Our International population is small, but growing. We currently have international students representing twelve different countries and have had former international students who transferred to Harvard, the Art Institute of Chicago, and other credible four-year institutions.
Read less