Associate of Arts in Communication
Home ›
Associate of Arts in Communication
Program Description
The communication area offers a variety of coursework for students who plan to transfer to a four-year institution or better understand their communication patterns. Students planning to receive a bachelor of arts degree in this area need to review carefully the degree requirements of the college or university to which they plan to transfer. Speech communication courses are available to students under any degree or certificate plan as either fulfilling humanities requirements or as electives.
This program allows students to explore the field of communication as the basis for their associate of arts degree. The core provides students the basic coursework in the field while allowing them the flexibility to tailor their program to their individual needs. Students must successfully complete core courses with a "C-" or better to meet program requirements. Students who are planning to transfer to a four-year program may need to have additional hours beyond the program requirements at Northwest College in order to transfer in as a junior. These students should consult with their advisor and the appropriate four-year college catalog.
Northwest has a nationally recognized forensics squad which represents the college at tournaments throughout the western United States. Forensics is a form of rhetorical scholarship which involves various dimensions: debate, public address, and the interpretation of literature. Forensics serves as a curricular and co-curricular laboratory for improving students' abilities in research, analysis, and oral communication. Typically, forensics activities are conducted in a competitive environment to motivate students and accelerate the learning process. In addition to the competitive speaking program, the Northwest forensics squad performs on campus as well as in the community and works with high school programs throughout the state.
Six hours of Humanities and three hours of Visual and Performing Arts requirements may be fulfilled by taking Core Courses and Electives.
Total General Education Requirements: 36-42 Credits
Core Courses
CO/M 1010 - Public Speaking (3)
CO/M 1030 - Interpersonal Communication (3)
CO/M 2485 - Sophomore Seminar: Communication (3) (Capstone Course)
Total Core Courses: 9 Credits
Core Electives
Students must take three courses (9 hours) from the following list of approved courses. Two of the three courses must have a CO/M designator.
CO/M 1040 - Introduction to Human Communication (3)
CO/M 2090 - Introduction to Persuasion (3)
CO/M 2110 - Nonverbal Communication (3)
CO/M 2120 - Small Group Communication (3)
CO/M 2125 - Family Communication (3)
CO/M 2150 - Argumentation (3)
JOUR 1000 - Introduction to Mass Media (3)
PHIL 2420 - Critical Thinking (3)
THEA 2120 - Oral Interpretation (3)
General Electives
General Electives in consultation with advisor.
Total General Electives: 12-18 Credits
Minimum Credits for Degree = 64
Miscellaneous
Scholarships: New international students are able to apply for $500/year scholarships once they arrive on campus. Students may apply for larger scholarships their second year of attendance
Last updated Jan 2018
About the School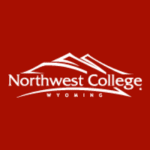 Northwest College opened in 1946 with nearly 100 full- and part-time students and three instructors who met in classrooms borrowed from the public school district.
Northwest College opened in 1946 with nearly 100 full- and part-time students and three instructors who met in classrooms borrowed from the public school district.
Read less