Associate of Applied Science in Computer Graphics/Graphic Design
Home ›
Associate of Applied Science in Computer Graphics/Graphic Design
Program Description
Overview
With the explosive growth of the web and strong demand in traditional publishing, the ability to design and produce attractive and effective digital and print graphic materials provides an exciting and rewarding career. Designers able to work with the new media will find a wealth of opportunity. SUNY Sullivan has a tradition of graduating professionals who understand that good design and technical expertise combine to produce powerful results.
Facilities include Apple Macintosh labs with software including PhotoShop, Illustrator, Quark, Dreamweaver, Flash and Cinema 4 D. SUNY Sullivan students' assignments are designed to create a portfolio of sample work that can be presented for job hunting or transfer to four-year institutions.
Graduation Requirements (62-64 credits)
Graduates of the Computer Graphics/Graphic Design – AAS will have:
Demonstrated knowledge of the principles of design, typography, and computer graphics as used in a professional design environment, and demonstrated professionalism in themselves and their work, and effectively generated multiples and creative solutions to design and photography problems and develop skills to evaluate their own and others' work, and
Integrated cognitive and creative thinking skills with professional and tangible results.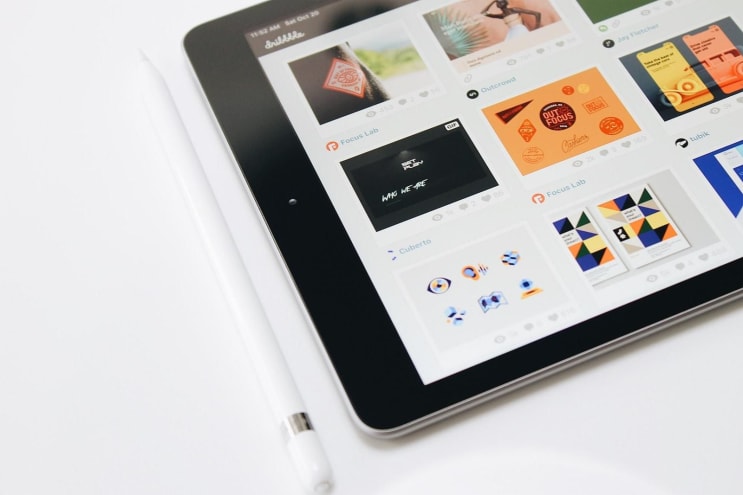 Kerde Severin / Unsplash
General Education Requirements
In pursuing post-secondary education, students are expected to gain a mastery of their subject of choice, be it in the liberal arts, sciences, or one of a number of professional disciplines. However, it is also one of the primary purposes of post-secondary education to broaden a student's perspective of the world. This involves exposure to new ideas, challenges to established or previously-held viewpoints, and introduction to unfamiliar and exciting ways of looking at and dealing with thought. It is through this exposure to a broader general education that students establish skills that provide a foundation for further study and work. Such skills include critical thinking, analysis of an argument, appropriate methodological approaches, diversity in understanding, incorporation of technology, and fundamental work habits. Such a foundation also gives students a framework against which they can better understand and appreciate their chosen field of study.
It was in this spirit that the SUNY Board of Trustees approved a General Education requirement in December 1998. This requirement calls for at least thirty (30) credits of study in different key academic areas for all students who are to graduate from a SUNY institution with a baccalaureate degree. To that end, SUNY has established the following ten Student Learning Outcomes:
| | |
| --- | --- |
| Learning Outcome 1 | Mathematics |
| Learning Outcome 2 | Natural Sciences |
| Learning Outcome 3 | Social Sciences |
| Learning Outcome 4 | American History |
| Learning Outcome 5 | Western Civilization |
| Learning Outcome 6 | Other World Civilizations |
| Learning Outcome 7 | Humanities |
| Learning Outcome 8 | The Arts |
| Learning Outcome 9 | Foreign Language |
| Learning Outcome 10 | Basic Communication |
In addition to these, successful degree candidates must also demonstrate competency in two areas:
Critical Thinking (Reasoning)
Information Management
A Student Learning Outcome in Critical Thinking is included in each General Education course for which credit is awarded for Student Learning Outcomes two through seven (2-7) and Student Learning Outcome 10. Information Management is taught across the curriculum.
SUNY General Education requirements initially took effect for all students who began their studies in the Fall of 2000 or later. In 2010, the SUNY Board of Trustees amended General Education requirements and, in 2013, further included specific recommendations for their implementation to community colleges that are intended to facilitate seamless student transfer to SUNY 4-year institutions. SUNY Sullivan is committed to assisting its students in meeting the current General Education requirements stipulated by SUNY. Toward that end, SUNY SULLIVAN requires that each student who graduates with an Associate in Arts (AA) degree or an Associate in Science (AS) degree complete thirty credits in a minimum of seven of the ten General Education areas and demonstrate competency in critical thinking and information management. In terms of practical application this policy requires that each AA and AS degree recipient will have demonstrated:
Knowledge and skills in two required areas, Basic Communication and Mathematics;
Knowledge and skills in five of the following eight areas: Natural Science, Social Science, American History, Western Civilization, Other World Civilizations, Humanities, the Arts, and Foreign Languages; and
Competency in two required areas, Critical Thinking and Information Management.
Tuition

Last updated Oct 2019
About the School

Welcome to SUNY Sullivan, a comprehensive community college in the SUNY (State University of New York) system. We're committed to helping you prepare for the future whether you're getting your first j ... Read More
Welcome to SUNY Sullivan, a comprehensive community college in the SUNY (State University of New York) system. We're committed to helping you prepare for the future whether you're getting your first job, transferring to a four-year college or university or enhancing your personal and professional skills.
Read less