Associate in Science and Arts (ASA) - Transfer degree
Home ›
Associate in Science and Arts (ASA) - Transfer degree
Program Description
Overview
IECC offers excellent transfer programs for students who wish to continue their education at a four-year college or university. The Associate in Science and Arts degree fulfills requirements of the IAI General Education Core Curriculum, allowing for a smooth transition to any of the 100+ participating Illinois institutions. After successful completion of this degree, a student can generally transfer with junior status. It is the student's responsibility to work closely with an advisor so that electives are appropriate, transferable, and applicable to the student's major at the transfer college or university.
Program and/or Course Requirements
The header for each group indicates the number of HOURS and/or COURSES that are needed from each for this degree.
Communications - Required 3 Courses (9 Hours)
Composition I
Composition & Analysis
Fundamentals of Effective Speaking
Mathematics - Required (3 Hours)
College Algebra
Liberal Arts Math
Geometry for Elementary Majors
Introduction to Statistics
Finite Mathematics
Applied Calculus
Statistics
Calculus and Analytic Geometry I
Calculus and Analytic Geometry II
Calculus and Analytic Geometry III
Physical and Life Sciences - Required (7 Hours) Include 1 life, 1 physical, & 1 lab
General Biology I
General Biology II
Environmental Biology
Introduction to Biology
Introduction to Human Genetics
Introductory Chemistry
General Chemistry I
Introduction to Physical Geography
Introductory Meteorology
General Geology
Physical Geology
Environmental Geology
Survey of Physics
Physics I
General Physics I
Intro to Physical Science
Introduction to Astronomy
Introduction to Astronomy Lab
Humanities / Fine Arts - Required (9 Hours) Include at least: 1 humanities and 1 fine arts
Humanities
Introduction to Literature
American Literature to 1855
American Literature Since 1855
English Literature to 1800
English Literature Since 1800
World Literature to 1620
World Literature Since 1620
Women in Literature
Understanding Poetry
Understanding Drama
Understanding the Short Story
Children's Literature
Shakespeare
Mythology
Introduction to Philosophy
Introduction to Ethics
Introduction to Logic
Philosophy of Religion
Intermediate Spanish II
Humanities/Fine Arts
Introduction to Asian Culture
Forging the American Character
Fine Arts
Cinema Appreciation
Art History I
Understanding Art
Art History II
Non-Western Art
Introduction to Theatre
Intro to Art Music and Theatre
Music Appreciation
History of American Music
Music in Multicultural America
World Music
Music History I
Music History II
Social and Behavioral Sciences - Required (9 Hours) Include courses from at least 2 disciplines
Introduction to Anthropology
Cultural Anthropology
Introduction to Economics
Principles of Macroeconomics
Principles of Microeconomics
World Geography
History of Eastern Civilizations I
History of Eastern Civilizations II
Western Civilization Before 1600 AD
Western Civilization After 1600 AD
World History to 1500
World History Since 1500
U.S. History to 1877
U.S. History Since 1877
Intro to Latin American Culture
Introduction to Political Science
Government of the United States
State and Local Government
Introduction to International Relations
General Psychology I
Psychological Aspects of Aging
Child Psychology
Adolescent Psychology
Social Psychology
Human Growth and Development
The Sociology of Sex & Gender
Race and Ethnic Relations
Principles of Sociology
Social Problems and Trends
Marriage & Family
Major / Elective Credit - Required (27 Hours)
College Orientation - Highly Recommended - (1 Hour)
Program Total: 64
We recommend that you contact an advisor before enrolling in any program to ensure all requirements are met including total hours associated with transfer courses.
Last updated Sep 2018
About the School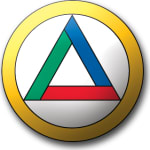 Welcome to Illinois Eastern Community Colleges and the District's four colleges of Frontier Community College, Lincoln Trail College, Olney Central College, and Wabash Valley College. IECC is here to ... Read More
Welcome to Illinois Eastern Community Colleges and the District's four colleges of Frontier Community College, Lincoln Trail College, Olney Central College, and Wabash Valley College. IECC is here to help you make career choices that will guide you through the 21st century—whether you're a recent high school graduate or an older adult seeking a new career.
Read less