Associate in Science (A.S.) Degree in Computer Science
Home ›
Associate in Science (A.S.) Degree in Computer Science
Program Description
Description:
The Computer Science curriculum leads to an Associate in Science (A.S.) degree in Computer Science. The primary goal of the program is to prepare students for transfer to a baccalaureate program in Computer Science. The curricular focus is a set of courses concentrating on the skills necessary for the analysis of mathematically-oriented problems and the development of algorithms and data structures to solve those problems using computers.
Student Learning Outcomes:
Upon completion of this program graduates will be able to:
Use technology effectively to communicate and analyze information related to computer programming, algorithm development and software engineering.
Work as a part of a professional team to design, code, test and debug mathematically-based, object-oriented computer software.
Demonstrate a fundamental knowledge of information transfer and control in modern computer systems, including knowledge of assembly languages, computer architecture and computer organization.
Demonstrate a basic understanding of mathematical concepts important in computer science and software engineering, including differential and integral calculus, statistics and discrete mathematics.
Develop object-oriented algorithms and data structures using the structured sequential logic of computer programming languages in an object-oriented environment and implement those solutions as Java applications and Java applets.
Analyze the temporal and spatial efficiency of algorithms and data structures and redesign them for increased efficiency where possible.
Program Entry Requirements:
This program is open to interested students. However, new students are normally required to take the College's placement test at their time of entry. Students' test results must show readiness for English 101 and at least a grade of "C" in FNMT 118 or MATH 118 or its equivalent for admission to the program. Those students whose test results identify them as needing developmental course work must complete satisfactorily the appropriate English and mathematics courses as a part of their degree program.
Program of Study and Graduation Requirements:
Two sets of physics courses are permitted within the program. This is because some transfer institutions require calculus-based physics, while others have a more lenient requirement. Students who do well in their first-year math courses should be able to handle the 10 credits of calculus-based physics, while those less mathematically inclined may opt for eight credits of algebra-based physics.
To qualify for the A.S. degree in Computer Science, students must complete a minimum of 61 credit hours as prescribed and attain a grade point average of 2.0 ("C" average).
Computer Science Course Sequence
First Semester
CSCI 1111 - Computer Science I with Java
MATH 163 - Discrete Mathematics
MATH 171 - Calculus I
ENGL 101 - English Composition I
Second Semester
CSCI 1121 - Computer Science II with Java
MATH 251 - Statistics for Science
MATH 172 - Calculus II
ENGL 102 - The Research Paper
Third Semester
CSCI 211 - Data Structures and Algorithms
CIS 150 - Network Technology or CIS 205 - Database Management Systems
PHYS 1112 - General Physics I or PHYS 140 - Mechanics, Heat and Sound
Humanities Elective
Fourth Semester
CSCI 213 - Introduction to Computer Organization
PHYS 1122 - General Physics II or PHYS 241 - Electricity, Magnetism and Light
Social Science Elective
Directed Elective3
1 Students must complete CSCI 111 and CSCI 112 to meet the Technological Competency requirement. 2 If students choose PHYS 111 and PHYS 112, they will need two additional credits from elective courses to complete the 61 credits required for the degree. 3 Any Computer Science, Computer Information Systems, or Mathematics course of at least three credits, above the 100-level, will satisfy the directed elective requirement.
General Education Requirements:
All General Education requirements are met through required courses (as indicated above) except for the Writing Intensive requirement, the Interpretive Studies requirement and the American/Global Diversity requirement. Therefore, in order to graduate, students in this program must choose one course that is designated Writing Intensive, one course that is designated Interpretive Studies and one course that is designated American/Global Diversity. The same course may be used to fulfill more than one of these requirements.
Last updated January 2018
About the School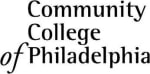 Welcome to Community College of Philadelphia, where more than 685,000 individuals have embarked on their path to possibilities since 1965. We serve a diverse population of students, from recent high s ... Read More
Welcome to Community College of Philadelphia, where more than 685,000 individuals have embarked on their path to possibilities since 1965. We serve a diverse population of students, from recent high school graduates starting here on their path to a bachelor's degree, to adults looking to change careers.
Read less