Program Description
A Growing Field
Over the past four decades, protection of the environment has grown rapidly to become a major profit-making, job-creating industry. Our associate degree program in Environmental Studies is designed to meet the workforce needs.
The Connecticut River Is Your Classroom
Goodwin College is located on 900 acres of riverfront property. Our campus setting enables you to spend time in the field, conducting real research and learning the technical aspects of the field first-hand. Our Environmental Studies program provides technical training for in‑demand careers while focusing on the scientific aspects of environmental stewardship.
Flexible Scheduling
For your convenience, you can take classes on-campus, online or in a hybrid format. Whether you are interested in attending full- or part-time, this is the degree for you! Employment Opportunities include:
Administrative Aide
Assistant Energy Analyst
Environmental Health Technician
Field Monitoring Technician
Laboratory Assistant
Science Technician
Water Distribution System Operator
Water Treatment Plant Operator
We offer hands-on training:
Our new River Campus has hundreds of ecologically rich acres that will serve as a living hands-on laboratory to conduct environmental studies. These sensitive flood plains and river uplands provide an unprecedented learning environment along the Connecticut River. Opportunities abound for studying flora, fauna and wildlife in this unique habitat.
Here at Goodwin College we build everything around you with:
Flexible day, evening, weekend, and online classes
Small class sizes and personal attention
Internships and job placement assistance
Career advisors networked with some of today's leading corporation
Personal Financial Aid advisors
And so much more:
A dedicated faculty of experts
Immediately applicable, hands-on training
A degree from a well-respected program
A high-quality teaching environment
Program Outcomes
Upon successful completion of all program requirements, graduates will be able to:
Demonstrate effective written and verbal communication skills that represent competence and professionalism in the environmental science field.
Apply knowledge of computer applications including basic word processing, Excel spreadsheets, internet and e-mail, as well as software related to the environmental discipline.
Perform mathematics related to the field of study including applied statistics.
Exemplify competence as skilled, entry-level environmental technicians.
Demonstrate a knowledge of human systems and their interaction with global systems.
Apply basic environmental monitoring skills in the field and laboratory.
Work with others as part of a multi-disciplinary team to resolve environmental issues.
Last updated Dec 2018
About the School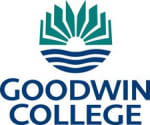 Goodwin College is an innovative learning community that empowers hard-working students to become sought-after employees.
Goodwin College is an innovative learning community that empowers hard-working students to become sought-after employees.
Read less