Associate in Early Childhood Education
Home ›
Associate in Early Childhood Education
Program Description
Do You Enjoy Spending Time With Children?
Turn your interest into a career as an early childhood educator. Our associate degree in Early Childhood Education is designed to provide you with a solid academic foundation and hands-on experience in the field of early childhood education. Early Childhood is the study of children ages birth through eight years old. You will gain knowledge of how to work with children and their families in a variety of settings based on child development and age-appropriate practice. Early Childhood professionals have an in-depth knowledge of child growth, development, and learning, and are able to apply this knowledge into their practice. They can communicate effectively with children, colleagues, and families. As an early childhood professional, you will have the commitment to work collaboratively with others in order to deliver the optimal services to children and their families. Following completion of the program, you will have the necessary skills and knowledge to become gainfully employed in the field of early childhood education and/or to continue your education towards a bachelor's degree in Child Study or related fields.
Careers in Early Childhood Education
Your degree from Goodwin College will help prepare you for a career working with children and families as a:
Family Resource Worker
Infant and Toddler Teacher
Paraprofessional
School Readiness Teacher
Curriculum
In addition to major core requirements, all students enrolled in associate degree programs must complete a minimum of at least 24 credits in general education competencies.
Program Outcomes
Upon successful completion of all earlu childhood education program requirements, graduates will be able to:
Show an understanding of and commitment to the values of early childhood education professionals
Demonstrate a commitment to life-long learning for themselves and those whom they serve
Exemplify competence as skilled providers in the field of early childhood education
Utilize critical thinking skills to assess children's needs, possible interventions, and community resources in a comprehensive fashion while taking into consideration individual, family, and/or community values, practices, and beliefs
Demonstrate knowledge of curriculum planning and evaluation necessary to be effective with young children
Utilize the process of observation and assessment techniques and strategies as applied to teacher and classroom practices
Serve as a positive role model within early childhood education settings and the community
Utilize a process of self-evaluation that fosters personal and professional growth and contributes to life-long learning
Demonstrate effective written and verbal communication skills that represent competence and professionalism in the field of early childhood education
Apply knowledge of computer applications including basic word processing, spreadsheets, internet and e-mail, and other software related to the field
Perform mathematics related to the field of study including applied business mathematics, budgeting, and other related skills
Additionally, graduates of the Associate in Science will complete the comprehensive learning outcomes of the General Education core requirements.
Flexible Early Childhood Degree
You deserve a college that offers classes on your schedule. At Goodwin, you'll find class times that fit into your schedule and cater to your needs. Unlike many other early childhood education colleges, at Goodwin, we're all about convenience.
Early Childhood classes are offered evenings.
Most Early Childhood classes are available in a hybrid format, while some are available online.
Classes are offered in a standard 15-week format.
Please note: each course and semester may vary and is subject to change at any time. Please contact us for more information about the flexibility of this program.
Last updated Dec 2018
About the School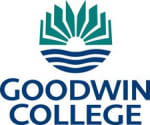 Goodwin College is an innovative learning community that empowers hard-working students to become sought-after employees.
Goodwin College is an innovative learning community that empowers hard-working students to become sought-after employees.
Read less