Home ›
Associate in Applied Science Degree in Computer Systems and Networking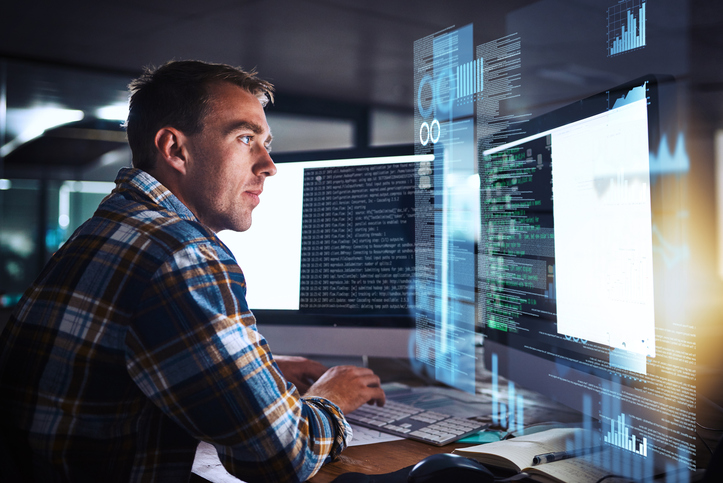 This program is available on campus
Description
In this program, students will learn about the latest desktop, server, and networking technologies. This program has a core of hardware, operating system and scripting that all students must complete. In addition to the common core subjects, students will select a specialized track in one of the following areas: Local and Wide Area Networking, Microsoft Network Operating Systems, Linux Network Operating Systems, Computer and Network Security, or Data Recovery.
Articulation
Washtenaw Community College in Ann Arbor, Michigan has more than 120 articulation agreements with four-year colleges throughout the state. Students who plan to transfer to a four-year college should meet with an advisor to ensure Michigan Transfer Agreement requirements are met.
Contact Information
We welcome your questions, suggestions or comments. Please email us at studrec@wccnet.edu or call 734-973-3543. Our office hours are 12:00pm to 11:00pm (GTM) Monday through Thursday, 12:00pm to 9:00pm (GMT) Friday, and 1:00pm to 5:00pm (GMT) on Saturday.
Requirements
Core Program Courses (All Tracks):
Administering Microsoft Windows Client Operating Systems
Computer Technology
Installing and Configuring Windows Server 2012
Introduction to Networks
Introduction to PowerShell
Linux/UNIX I: Fundamentals
Microsoft Command Line Fundamentals
PC Networking
Routing and Switching Essentials
Elective Course Credits Required: 18
Total Credits Required: 66
Computer and Network Security (CSEC) Track Additional Courses
Essentials of Network Penetration Testing
Introduction to Network Security
Network Perimeter Protection - CCNA Security
Computer Forensics (CSFC) Track Additional Courses
Computer Forensics
Computer Forensics for Mobile Devices
Elective Course Credits Required: 18
Total Credits Required: 65
Linux Network Operating System (LNOS) Track Additional Courses
Linux/UNIX II: Basic System Administration, Networking, and Security
Linux/UNIX III: Intermediate System Administration, Networking, and Security
Linux/UNIX Programming and Scripting
Elective Course Credits Required: 18
Total Credits Required: 66
Local and Wide Area Networking (NETW) Track Additional Courses
Computer Forensics
Creating the Customer Experience
Internetworking IV - WANs
Scaling Networks
Elective Course Credits Required: 18
Total Credits Required: 66
Microsoft Network Operating System (MNOS) Track Additional Courses
Administering Windows Server 2012
Computer Forensics
Configuring Advanced Windows Server 2012 Services
Creating the Customer Experience
Elective Course Credits Required: 18
Total Credits Required: 66
See 13 more programs offered by Washtenaw Community College »
Last updated April 26, 2019
This course is Online & Campus Combined