Associate Degree of Fashion & Related Technologies
Home ›
Associate Degree of Fashion & Related Technologies
Program Description
The fashion program prepares students for employment in the field of design and production or merchandising and provides upgrade opportunities for currently employed personnel. Upon completing the degree or certificate requirements, students gain proficiency in clothing, construction, fashion illustration, pattern making, draping, computer aided fashion design, and manufacturing. Students completing the requirements for the merchandising option will also gain proficiency in presentation techniques, planning, promotion, fashion coordination, advertising, and sales. Competencies will be assessed by portfolios and exhibitions of original apparel design and garments. Students may expect to enter industry as a design assistant, costume technician, fashion consultant, stylist, entry-level pattern maker, quality control assistant, assistant merchandiser, or sales associate.
FASHION DEPARTMENT MISSION STATEMENT
The Fashion Department of El Camino College is an integral program in the Division of Industry and Technology. Our primary goal is student success. We strive to achieve the following objectives:
To educationally prepare students for entry-level positions in fashion design, fashion merchandising and/or related areas through certificate and associate degree programs To support and prepare students for transfer to colleges and universities to obtain a bachelor's degree in the area of fashion design, fashion merchandising, and/or related areas To provide programs and experiences that give students applicable hands-on learning, foster professionalism, and create ties within the business community, including networking and internships To encourage teamwork, collaboration, and student awareness of the changing, global, and fast-paced fashion industry through the campus club, "Tailor Made Fashion Club."
The El Camino Community College District is committed to providing equal opportunity in which no person is subjected to discrimination on the basis of national origin, religion, age, sex (including sexual harassment), race, color, gender, physical or mental disability, or retaliation.
ABOUT FASHION & RELATED TECHNOLOGIES
The El Camino College Fashion & Related Technologies is part of the Industry & Technology Division. We are located in the Technical Arts Building, on the North West side of the college campus. You may take the Manhattan Beach entrance on Lemoli Street to get to the Technical Arts Building.
HISTORY
The fashion department of El Camino College has transformed many of its students into successful designers, manufacturers and merchandisers over the course of the last 50 years.
Some of the most memorable and successful students have gone on to have careers in varying fields of design. Naomi Rodriguez a former student, Costume Designer for the Academy Award winning short film "Visas & Virtues", is now a Live Entertainment Costumer for one of the worlds' major theme parks "Disneyland." Tenaya Barrios, a Technical Designer for the Disney Company: Girls Division and Youth Costume. Eden Clark Coblenz, Costumer; Margaret Islander, founder of Margaret Islander School of Fashion Arts; and Nina Blanchard, founder of Blanchard Modeling Agency and author of "Look" and "The Look". Their experiences at El Camino College undoubtedly helped to launch dreams and realize their goals.
El Camino College initiated its first fashion show over 24 years ago, not only to exhibit our fashion students, but inspire students as well as broaden their horizons. The college presents "Shining Stars" students from surrounding high schools who enter their own designs in the show. The Fashion Production class produces the show as a corporation in which, officers and committee members are selected. A budget is appointed for advertising and promotion of the show, models are trained and sectored, and student designs of garments are designated. The Designing Minds Club and Club Members provide additional contributions. All proceeds raised go toward next year's fashion show, student scholarships, and equipment for the fashion department. This hands-on education completes in a commemoration night of fun and fashion which exhibits El Camino's pride to the campus and community.
Last updated Nov 2017
About the School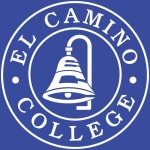 El Camino College is accredited by the Accrediting Commission for Community and Junior Colleges of the Western Association of Schools and Colleges, an institutional accrediting body recognized by the ... Read More
El Camino College is accredited by the Accrediting Commission for Community and Junior Colleges of the Western Association of Schools and Colleges, an institutional accrediting body recognized by the Commission on Recognition of Postsecondary Accreditation and the U.S. Department of Education.
Read less