Program Description
Why Arles?
The charming Provençal town of Arles, with a 2,000-year-old Roman arena at its center, is famous for its beautiful architecture and its association with Van Gogh, Gauguin, Cézanne, and Picasso. Many dances, music, photography, theater, and folklore festivals take place in and around Arles throughout the summer, making it a vibrant location for study abroad in France.
What You'll Study
Immerse yourself in French language practice and the rich cultures of Provence. Highlights of this program are the language-intensive lunches that take place at local restaurants, where you practice your French with IES Abroad professors and staff while enjoying the wonderful cuisine of Provence. Fridays are reserved for course-related activities and trips, such as cooking classes, concerts at the Arènes d'Arles, a Van Gogh walking tour, theater workshops, and more.
Academics
Create your own academic experience by enrolling in two French-taught courses for a total of 6 credits. Courses are taught at the IES Abroad Center by local faculty.
IES Abroad reserves the right to cancel a course due to insufficient enrollment or circumstances beyond our control.
Courses
This is a list of planned course offerings. After you are accepted, you will see a list of final course offerings in your MyIESabroad account.
19th Century Art: Impressionism and Post-Impressionism
Topics In Advanced French Grammar And Culture Summer
History Of Photography In France
French Immigrant Communities In The 20Th Century
Field Trips & Events
Day-trip destinations may include Le Pont du Gard and les Baux de Provence, Avignon, and Aix-en-Provence.
Course-Related Trips
IES Abroad Arles organizes course-related excursions that complement IES Abroad courses and contribute to your general knowledge of French culture and society.
Daily Life
Part of making you feel at home in Arles is doing our best to help you feel safe and cared for. Whether it is an orientation program that makes you feel prepared, your housing that is well-located and comfortable, or the field trips that take you to places off the beaten path—we're all about our student services. This is just one of the things we're known for.
Orientation
You will have a one-day orientation at the Arles Center to introduce you to the city and center.
Housing
We want to make sure that your greatest challenge is deciding which landmarks to see first or discovering the best café—not finding a place to live where you feel comfortable. We do our best to locate housing that is reflective of how the local students are living. Our goal is that when you leave Arles, it will feel like home.
Homestay
After orientation, you live with local families in homestays. Host families provide breakfast daily and dinner three times a week. IES Abroad provides three language lunches with faculty and staff each week.
Extracurricular Activities & Cultural Events
Course-related trips are academic excursions associated with courses. They are organized to complement IES Abroad courses and to contribute to a general knowledge of Dutch culture and society. Participation is based on course registration. Examples could include:
Visit the Amsterdam criminal court to compare and contrast the workings of a Dutch court and a U.S. court.
Visit the International Court of Justice in The Hague to attend a case.
Cost
Consider these prices as a starting point. We encourage you to contact your study abroad office to determine the actual cost to you when factoring in financial aid, scholarships, your home school policies, and other factors.
Summer 2020
| | | | | |
| --- | --- | --- | --- | --- |
| Term | Tuition | Housing | Insurance | Total |
| Summer 2020 | $6,065 | $1,715 | $135 | $7915 |
Scholarships & Aid
Program-Specific Scholarships
Summer Need-Based Financial Aid
Up to $1,000
Open to students who apply to and attend an IES Abroad or IES Internships summer program.
Criteria reviewed to determine award:
Level of financial need as determined from the information provided on the application. Priority is given to Pell Grant recipients.
IES Abroad program location.
IES Abroad membership status of the home campus.
Our Center
The IES Abroad Arles Center is located in the center of Arles near the Théâtre d'Arles. Features include:
High-speed and wireless internet access
Multimedia classrooms and study space
Large outdoor courtyard
Last updated November 2019
About the School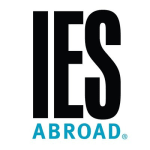 Everything we do is about the IES Abroad student. Our profoundly passionate team of study abroad professionals believes in creating once-in-a-lifetime educational adventures that transcend expectation ... Read More
Everything we do is about the IES Abroad student. Our profoundly passionate team of study abroad professionals believes in creating once-in-a-lifetime educational adventures that transcend expectations. Our goal is to rock the world of some 6,000 study abroad students every year.
Read less
Chicago ,
Amsterdam ,
Arles ,
Auckland ,
Barcelona ,
Beijing ,
Berlin ,
Buenos Aires ,
Cape Town ,
Christchurch ,
Dublin ,
Freiburg ,
Granada ,
London ,
Madrid ,
Milan ,
Nagoya ,
Nantes ,
New York ,
Nice ,
Paris ,
Oxford ,
Quito ,
Rabat ,
Rome ,
Salamanca ,
Santiago ,
Shanghai ,
Siena ,
Sydney ,
Tokyo ,
Puerto Ayora ,
Vienna ,
Hong Kong ,
Puerto Baquerizo Moreno ,
Cambridge
+ 35 More
Less