Aircraft Maintenance Engineering Course
Home ›
Courses ›
Aircraft Maintenance Engineering Course
Program Description
Become a Licensed Aircraft Maintenance Engineer and/or Technician
Mid-East Aviation Academy (MAA) offers two approved part 66 programmes in Aviation Maintenance Engineering Technology; Aeroplane Turbine B1.1 & Avionics B2.
Those programs were established to meet the needs of individuals to be qualified in the area of Aircrafts maintenance based on European Aviation Safety Agency "EASA Parts 147& 66" and are licensed by Jordan Civil Aviation Regulatory Commission (JCARC).
Each Programme is offered on a full-time semester basis and last for two and half years.
To become fully licensed by the JCARC, you will need a further two years of work experience after the successful completion of the basic syllabus. Without the Certificate of Recognition B1.1 and/or B2 issued by MAA, students would normally require five years of experience before being eligible for a license.
Career prospects
MAA graduates will enjoy a high employability rate. Their career path is tailored towards becoming Licensed Aircraft Maintenance Engineers.
They may also work with airline engineering departments or support aircraft maintenance organisations. While working in the industry,
Due to their generic content, these training programmes will prepare trainees for many other engineering and technical disciplines and careers.
Entry Requirements
Entrants must be 17 years minimum. A recognised and officially certified secondary school certificate or equivalent. Entrants must have Third class medical test certificate. Entrants must have achieved acceptable level in each component of the English exam (Reading, Writing, Listening and Speaking).
Course outline
A typical two and half year's study plan will cover the following subjects including English requirements:
| | | | |
| --- | --- | --- | --- |
| Mod. No. | SUBJECT DESCRIPTION | TB1.1 | TB2 |
| 1 | Mathematics | √ | √ |
| 2 | Physics | √ | √ |
| 3 | Electrical Fundamentals | √ | √ |
| 4 | Electronic Fundamentals | √ | √ |
| 5 | Digital Techniques / Electronic Instrument Syst. | √ | √ |
| 6 | Materials and Hardware | √ | √ |
| 7 | Maintenance Practices | √ | √ |
| 8 | Basic Aerodynamics | √ | √ |
| 9 | Human Factors | √ | √ |
| 10 | Aviation Legislation | √ | √ |
| 11 | Turbine Aeroplane Aerodynamics, Structures and Systems | √ | - |
| 12 | Aircraft Aeroplane Aerodynamics, Structures and Systems | - | √ |
| 13 | Propulsion and Indication Systems | - | √ |
| 14 | GasTurbine Engine | √ | - |
| 15 | Propeller | √ | - |
| | On Job Training (OJT) | √ | √ |
| | | √ | √ |
| | TOTAL DURATIONIN HOURS | 2400 | 2400 |
JCAR/EASA Part 66 Short Modular Courses
MAA offers a flexible, short, modular programme that provides the theoretical knowledge and prepare the trainees to JCARC and/or EASA approved Part 66 examinations required for the full Part 66 license, for those seeking licensing through the 'Self-improver' route.
This may be studied as a complete full time programme lasting between 21 and 25 weeks, depending on the type of course, or as individual modules, each lasting between 1 and 6 weeks.
Students who successfully pass module examinations are awarded a Certificate of Recognition of Approved Examination acceptable to JCARC and/or to all EASA Member Authorities.
Currently MAA offers a full selection of Modular courses which are run twice yearly with the examination being held at the end of each module. A variety of Approved Examinations are also available throughout the year.
Note: The short modular courses do not constitute an approved course, and therefore will not offer reductions in the experience requirements for those seeking license issue, or extending basic license categories.
These courses provide training in discrete JCAR Part 66 modules: and can be used by those seeking:
A. Engineers who are interested in pursuing careers in aviation industry with B.sc. and / or B.eng in Aeronautical, Electrical, Electronics, Communication and computer network, Mechatronics, Mechanical, Industrial and Maintenance Engineering Degrees.
B. Completion, Conversion of an existing National license (ie. A and/or P, or Avionics-Part 65)
C. Initial license issue following the Self-Improver route.
D. Extension to basic JCAR Part 66 license categories (ie. B1 to B2)
Tailor made Training Courses- Short & Mid-Term Courses On the following Engineering sectors
| | |
| --- | --- |
| Mechatronics / Industrial Engineering | Electrical /Electronics Engineering |
| Communications & Networking | Mechanical engineering |
| Information Technology Courses (IT) | Occupational safety and health |
| Maintenance Sector | Material Engineering Sector |
Quality Assurance & Safety Management System
These kind of training programs specially will be designed and delivered after a consultancy visit by one of our consultants team member, then we design a ( PBT ) performance based training program to achieve the desired performance , to achieving the company objectives or to solve a specific problem.
The training content, the training manuals and the training cases specially made to our clients to matching their needs and the delivering of this training program will be in the client's location or any favorable place.
Refresh Courses
Type rating refresh program is applicable for the pilots whose rating is expired. Composition of training is determined on case-to-case bases, and includes such factors as: the experience, aircraft complexity, how long the rating is expired.
MAA offers refresher courses for pilots, engineers and aircraft dispatcher either to renew their licenses or add more new information.
Last updated Dec 2017
About the School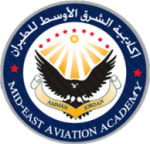 MAA academy is considered one of the important flight schools due to the high level of education and training modules submitted by the most qualified and trained aviation's instructors. Since then, th ... Read More
MAA academy is considered one of the important flight schools due to the high level of education and training modules submitted by the most qualified and trained aviation's instructors. Since then, the MAA academy has gained its reputation and growth in a fast pace steps due to their strategies that consistent with the Academy's vision and mission in which aim to graduate a qualified pilot and aviation engineers and be ready to serve widely in different international aviation fields.
Read less