Program Description
Prices and duration vary but the most popular choice is Semester Tuition & Double Dorm for US$5445.
What is included in your UIBE Chinese language program?
CSA's bottom line goal is to make sure your stay in China goes smoothly. We're there for you as much or as little as needed! As a CSA student, in addition to your course tuition, you'll also receive:
Course tuition fees
Pre-departure assistance
Airport Pick-up
All textbooks (for students who choose a study option)
Assistance buying a local SIM card on arrival
City and local area orientation (restaurants, supermarkets etc.)
Meet up with other CSA students
Registration assistance when you arrive
24-hour on the ground support while you are in China. More Information ►
What is the cost of this program, and when can I start?!
Whether you want to study in China for an academic year, or for a semester, there is a China Study Abroad program for you at UIBE. Be sure to follow the link below to find out more information on the UIBE Chinese language program that is right for you. We look forward to welcoming you to Beijing soon!
Cost varies. See our Dates and Fees page for more details
Tell me more!
UIBE was ranked at number 2 by the widely recognized Netbig Chinese University Rankings for universities specialized in finance and economics. The Ministry of Education also often ranks UIBE University also either first or second in the fields of economics, finance, and international business.
Alongside the language program at UIBE, you can opt to take a free university-level course taught in English. Every semester at registration they announce 10-12 courses they will be offering. The courses are chosen from the following list below and we believe this is a great addition to learning the language while in China!
Business Essential in China
Case Study of International Corporations Marketing Strategies in China
Supply Chain Management
Human Resources Management in China
Chinese Business and Management
Economic Transformation of China
Chinese Economy and Society: Developments and Problems
Environmental Protection in China
Chinese Traditional Culture and Leadership Behavior
China in the Global Economy
Intercultural Communication: Theory and Practices
International Strategy
China and the WTO

Chinese Business Culture and Consumer Behavior
Antitrust, Regulation and Competition Policy
Marketing in China
International Finance: System, Market and Investment Opportunities
Corporate Strategy and Business Model
Chinese Foreign Economic Relations
Contemporary China
Project Management
International Investment
International Trade and FDI In China
Transnational Corporation Management
China's Culture and Society from Cross-cultural Perspectives
International Conflict and Crisis Management
Course Descriptions
Students will be grouped into di­fferent classes at appropriate levels, according to their interview results on registration day.
Learning efficiency will be raised and lectures will be varied by the application of language lab and multimedia teaching equipment.
Colorful language-practicing activities are held regularly, such as Chinese song singing contests, speech contests, and essay writing contests.
Free trips to famous scenic spots and historic sites will be organized for students to experience Chinese culture.
Through a combination of classroom teaching and extra-curriculum activities, students' understanding of Chinese history, culture, and national conditions will be enhanced as well as their Chinese communication skills will be improved.
All the students can apply to enjoy free experiential learning through "Business Chinese Self-study and Self-evaluation System."
All the students can participate in the HSK remedial classes for free.
Class Scale: 15-20 persons/class
Courses Offered
The courses are off­ered Monday to Friday each week. 16 weeks /academic semester, 20 class hours /week. Semester and Year Programs, starting September and February every year.
More info about 对外经济贸易大学 Duìwài Jīngjì Màoyì Dàxué, also known as UIBE.
The University of International Business and Economics (UIBE), was founded in 1951 and is located in the northeast of Beijing. UIBE is the top university in the fields of economics and business. UIBE specializes in the fields of economics, management, liberal arts, law and science and also has a good reputation in fields such as international trade, law, finance, business management, and foreign languages. UIBE has a total enrollment of over 16,000 full-time students. This includes more than 3,200 international students from more than 130 different countries. UIBE strives to instill their students with a sound professional knowledge and skills, strong linguistic ability, active thinking, and practical experience. They believe that these skills will be helpful for their students' futures.
Last updated Mar 2019
About the School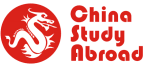 China Study Abroad offers affordable university languages all over China. Starting at US$2800 for Tuition and Housing for a semester we offer a wide range of cities and accommodation types. We pride o ... Read More
China Study Abroad offers affordable university languages all over China. Starting at US$2800 for Tuition and Housing for a semester we offer a wide range of cities and accommodation types. We pride ourselves on keeping our costs down in order to keep studying abroad in China open to as many people as possible. At the same time providing all the necessary support needed for studying abroad in China.
Read less
Beijing ,
London ,
Buenavista ,
Shanghai ,
Sydney ,
Venice ,
Madrid ,
San Francisco ,
Toronto
+ 8 More
Less