Advanced Professional Diploma in Interior Design
Home ›
Advanced Professional Diploma in Interior Design
Program Description
Our philosophy is supported by an attitude of working "with" the building as opposed to working just "within" the building.
The course provides an excellent opportunity to support the international growing creative industries and construction sector economy and to provide potential applicants with dynamic and vocational study opportunity.
By studying Interior Design at AAS College graduates will be with knowledge and understanding along with skill sets, attributes and behaviours that provide them with the potential to be an effective contributor in the global community of Interior Design including event design, set design and consultancy practices. To achieve this the course embraces a distinctive focussed study upon human needs and desires in a consumerist society. Throughout the course, students are encouraged to build upon the understanding of the importance of being socially and culturally aware as a designer, becoming conscious of their potential influence and need to embrace ethically considered practices and apply considered personal as well as professional codes.
Monoar / Pixabay
The aims of the programme are to develop:
Practical skills

Visual communication skills – through drawing, making, or digital manipulation
Visual appreciation skills
Understanding and manipulation of materials and processes particular to Interior Design

Intellectual skills

Lateral thinking, conceptual thinking, analytical thinking, the ability to hold multiple and potentially contradictory possibilities in mind simultaneously
Social, historical, cultural and political awareness
Enhanced perception and observation skills – an inclusive approach to research
The ability to generate ideas: creativity
Learning activities:
Virtually all teaching takes place in a modern studio environment. Students are encouraged to direct their studies and tailor their skills to marry their creative and professional ambitions using seminars, presentations, tutorials and continual critique feedback.
Employability
Many of the design skills that will acquire and develop are transferable and can lead graduates into a variety of employment fields. Career opportunities include working as an Interior Design consultant, in-house designer for a specialist retail shop-fitting contractor, Computer 3D visualizer, and corporate style consultant. In these jobs, graduate's role could take on many guises including Consultancy Business Design Partner or Creative Design team leader. Graduate's role may even provide diverse opportunities to work in film, TV or theatre designing everything from performance sets to overall style adviser.
Diploma to Degree — a pathway to university and further study
SQA Advanced Qualifications do not just qualify for career development they can also enable advanced entry into many undergraduate degree programmes in universities and Higher Education Institutions across the world.
Students can study at AAS College before progressing onto universities in their own country, region or abroad to complete a degree, entering directly into the third year. This option can be a cost-effective route to studying abroad and achieving a degree at an international Higher Education Institution.
We make this journey as smooth as possible through our Diploma to Degree programme. SQA has collaborated and set up articulation agreements with a number of highly regarded international institutions in countries such as the UK, USA, Australia, Canada and New Zealand covering various progression models including online delivery.
These institutions recognise the SQA Advanced Diploma for advanced entry and provide students with a quality learning experience.
Important Information
Duration: 24 months (2 years)
Educational Form: taught
Education Variants: full-time
Language: English
Intakes: 3 per academic year
Deadline of application: 1st June 2020 / 1st August 2020
Classes Start Date: 6th July 2020 / 28th September 2020
Tuition Fees: 5,000.00€/year
British Degree: Advanced Diploma
Award Body: Scottish Qualifications Authority (SQA)
Admissions Requirements
Entry to the Programme will require:
High School Diploma and transcript
Evidence of English language proficiency
AAS Application form completed
Passport
Last updated Feb 2020
About the School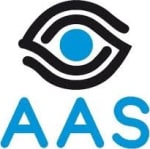 AAS was established in 1990 and today is one of the biggest colleges in Thessaloniki. It is well-known for its high standard of education in Art & Design Studies.
AAS was established in 1990 and today is one of the biggest colleges in Thessaloniki. It is well-known for its high standard of education in Art & Design Studies.
Read less