Program Description
Advanced Diploma in Fashion (one-year, part-time)
We have found that it has been beneficial for students to further their education and training with a year of specialisation which exposes them to the work environment for extended periods of time. This enables students to better respond to challenges presented in the increasingly complex fashion industry. During this one year full-time or two years part-time programme, students will develop a deeper understanding of the entire value chain and gain industry experience within a specialised field of interest whether it is apparel, accessory design or any other specialised field within fashion.
If you are interested in enrolling for the 2016 year, classes will commence towards the end of January 2016, and you will need to complete your application process by the end of October 2015 so that your internship placements can be confirmed by end of November 2015.
The tuition method consists of compulsory contact sessions on campus integrated with compulsory placement in a workplace setting of relevant specialisation field.
Admission Requirements
Students wishing to enrol for this qualification must:
At the minimum, be in possession of a relevant design related Advanced Certificate, NQF Level 6, Diploma at NQF Level 6 or Occupational Certificate at NQF Level 6.
Learners who do not comply with the minimum requirements for admission may be admitted on the basis of the Recognition of Prior Learning.
Mature applicants of 23 years and above who do not meet the admission requirements may also be admitted based on their workplace experience and Academy-specific entrance assessments and interviews.
Specialisation
Elizabeth Galloway Academy has professional relationships with many major role players in the South African fashion industry and is potentially able to place people in organisations who trade in the following products Childrenswear; Leather Bags; Exotic Leather; Daywear; Bridal Wear; Occasion Wear. These important relationships create opportunities for the students to study towards relevant specialisations.
Candidates who would like to pursue a specialisation not outlined above are able to propose specialisations and appropriate organisations for the Academy to approach. Internship placements are dependent on student requests and the willingness of the host to accommodate candidates. All placements will be confirmed on a case by case basis.
Part-Time studies for the Advanced Diploma
It is possible to study the Advanced Diploma over two years attending classes part-time. The classes will be scheduled on Saturdays and when the student is able to take time off from work. The student will need to have employment in the fashion industry as they will need to use their workplace as their internship. Part-time studies will be handled on a case by case basis.
If you require any further information on the Advanced Diploma, please contact us on admission@elizabethgalloway.co.za or 021 880 0775.
| | |
| --- | --- |
| International Students | Rate |
| Registration fee due as soon as possible to secure place for 2018 | R 3 500 |
| All payments for 2018 academic year are due at registration | R 70 960 |
*Note: For international students, the Registration Fee must be paid in order for the Academy to issue you with documentation required for your Study Permit and also to guarantee a space for 2018 academic year. Please note that Study Permit applications take time to process. You have to apply on time so that you are able to start your academic year on time. The balance of R 70 960 fees is to be paid by 29 January 2018. All international students are required to make the full payment by 29 January 2018.
Last updated Feb 2018
About the School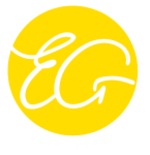 Since the mid-90s, the Elizabeth Galloway Academy of Fashion Design has been training individuals who want to enter the fashion industry or become fashion-design entrepreneurs. Practical experience pl ... Read More
Since the mid-90s, the Elizabeth Galloway Academy of Fashion Design has been training individuals who want to enter the fashion industry or become fashion-design entrepreneurs. Practical experience plays an important part in our programmes, as it ensures that students gain industry-specific knowledge*. Furthermore, an emphasis on theoretical reflection creates insight and understanding, which allows facilitators to adjust their teaching strategies accordingly.
Read less