Advanced Diploma in Computing: Technical Support
Home ›
Advanced Diploma in Computing: Technical Support
Program Description
Gain a full understanding of computing tools, techniques and practices across a wide range of application areas.
The SQA Advanced Diploma in Computing: Technical Support and AAS College provide students with a progression route into employment. This SQA Advanced Diploma covers a range of specialist technical skills and knowledge in using and supporting computer systems. It will give learners vocational and technical computing skills that will enable them to work in an IT-related role.
The course covers all the fundamental aspects of technical support, including in-depth knowledge of operating systems, networks, hardware, and software development — as well as professionalism, ethics and team working in computing.

hamonazaryan1 / Pixabay
The aims of the programme are to:
Develop candidates' knowledge and skills in planning, developing and evaluating.
Develop employment skills, particularly relating to the IT industry.
Enable progression within the SCQF.
Develop study and research skills.
Develop learning and transferable skills (including Core Skills).
Provide academic stimulus.
Support candidates' continuing professional development.
Update the contents of the award to reflect current professional practices and technologies.
Update the contents of the award to incorporate best practice in assessment, including a reduction in time spent on assessment and maximizing the use of e-assessment.
Learning activities:
Lectures
Tutorials
Study packs
Problem-based scenarios
Case studies
Group/teamwork
Online materials
IT-based teaching materials
Projects
Quizzes
Research and presentation of findings to fellow students
Roleplay
Short-response questions
Multiple-choice questions
Create questions for other students (with answers), etc.
Upon successful completion of this course, graduates are able to move into a wide variety of areas within the Computing/IT industry. The SQA Advanced Diploma in Computing: Technical Support is designed to lead to employment as:
IT Support or operations technician
Computer installation and maintenance engineer
IT user support technicians
Network Support administrator
IT and Telecoms engineer/IT and Telecomstechnician
Diploma to Degree — a pathway to university and further study
SQA Advanced Qualifications do not just qualify for career development they can also enable advanced entry into many undergraduate degree programmes in universities and Higher Education Institutions across the world.
Students can study at AAS College before progressing onto universities in their own country, region or abroad to complete a degree, entering directly into the third year. This option can be a cost-effective route to studying abroad and achieving a degree at an international Higher Education Institution.
We make this journey as smooth as possible through our Diploma to Degree programme. SQA has collaborated and set up articulation agreements with a number of highly regarded international institutions in countries such as the UK, USA, Australia, Canada and New Zealand covering various progression models including online delivery.
These institutions recognise the SQA Advanced Diploma for advanced entry and provide students with a quality learning experience.
Important Information
Duration: 24 months (2 years)
Educational Form: taught
Education Variants: full-time
Language: English
Intakes: 3 per academic year
Deadline of application: 1st June 2020 / 1st August 2020
Classes Start Date: 6th July 2020 / 28th September 2020
Tuition Fees: 5,000.00€/year
British Degree: Advanced Diploma
Award Body: Scottish Qualifications Authority (SQA)
Admissions Requirements
Entry to the Programme will require:
High School Diploma and transcript
Evidence of English language proficiency
AAS Application form completed
Passport
Last updated Feb 2020
About the School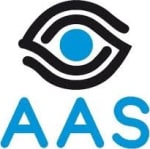 AAS was established in 1990 and today is one of the biggest colleges in Thessaloniki. It is well-known for its high standard of education in Art & Design Studies.
AAS was established in 1990 and today is one of the biggest colleges in Thessaloniki. It is well-known for its high standard of education in Art & Design Studies.
Read less