Program Description
"In almost any industry, running a business with a triple bottom line; a focus on people, the planet and profit, has inherent financial benefits (Forbes, 2017)".
The SQA Advanced Diploma in Business and AAS College provide students with a progression route into employment. The Advanced Diploma covers the main aspects of international business including management, human resources, economics and administration. It will equip students with an awareness of key issues and practices within a changing business environment.
There is a growing demand for businesses to demonstrate corporate social responsibility. Business management strategies that affect profit and society are achieving successful and sustainable results.
rawpixel/ Pixabay
The aims of the programme are to:
Develop student competencies to support their career aspirations.
Prepare students for progression to degree courses delivered by universities.
Develop skills for independent, lifelong learning.
Develop and enhance transferable skills for employability and Core Skills.
Develop and enhance transferable skills in planning, organizing, critical and evaluative thinking and enable the candidate to investigate business issues and problems in depth.
Develop intrapersonal and interpersonal skills relevant to a range of administrative, commercial or managerial positions in business organizations.
Develop communication and presentation skills.
Adopt an innovative and creative approach and be able to respond quickly to challenges posed by changes in the business environment.
Develop the ability to work flexibly and cooperatively with others.
Learning activities:
Lectures
Tutorials
Study packs
Problem-based scenarios
Case studies
Group/teamwork
Online materials
IT-based teaching materials
Projects
Quizzes
Research and presentation of findings to fellow students
Roleplay
Short-response questions
Multiple-choice questions
Create questions for other students (with answers), etc.
Employability:
Upon successful completion of this course, graduates can start their own businesses or develop careers in a wide variety of business sector.
Graduating with this Diploma will enable to pursue a career path in:
Business enterprise
Sales and marketing
Business development
Small business consultation
Product development
Diploma to Degree — a pathway to university and further study
SQA Advanced Qualifications do not just qualify for career development they can also enable advanced entry into many undergraduate degree programmes in universities and Higher Education Institutions across the world.
Students can study at AAS College before progressing onto universities in their own country, region or abroad to complete a degree, entering directly into the third year. This option can be a cost-effective route to studying abroad and achieving a degree at an international Higher Education Institution.
We make this journey as smooth as possible through our Diploma to Degree programme. SQA has collaborated and set up articulation agreements with a number of highly regarded international institutions in countries such as the UK, USA, Australia, Canada and New Zealand covering various progression models including online delivery.
These institutions recognise the SQA Advanced Diploma for advanced entry and provide students with a quality learning experience.
Important Information
Duration: 24 months (2 years)
Educational Form: taught
Education Variants: full-time
Language: English
Intakes: 3 per academic year
Deadlines of application: 1st May 2020 / 1st August 2020
Classes Start Dates: 1st June 2020 / 28th September 2020
Tuition Fees: 5,000.00€/year
British Degree: Advanced Diploma
Award Body: Scottish Qualifications Authority (SQA)
Admissions Requirements
Entry to the Programme will require:
High School Diploma and transcript
Passport
Minimum requirement of a proficiency level of English Language equivalent to IELTS 6 or TOEFL 550
AAS Application form completed
Last updated Feb 2020
About the School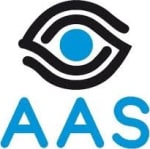 AAS was established in 1990 and today is one of the biggest colleges in Thessaloniki. It is well-known for its high standard of education in Art & Design Studies.
AAS was established in 1990 and today is one of the biggest colleges in Thessaloniki. It is well-known for its high standard of education in Art & Design Studies.
Read less