Advanced Diploma in Business Administration
Home ›
Advanced Diploma in Business Administration
Program Description
Students can be admitted to the course either on the full-time or part-time basis. The DipBA curriculum comprises 120 credit points over 6 modules and 3 of these modules (20 Credit points each) are foundation modules.
"Students are required to select 3-course modules (20 Credit points each) from the 6 modules available. selection of modules is subject to the availability of modules conducted in that term.
Course Duration
Full-time: 8 months (3-hour lessons/day, 5 days/week)
Part-time: 12 months (3-hour lessons/day, 3 days/week)
Course Structure
There are a total of 6 modules have to be completed and passed for the award of the Advanced Diploma in Business Administration.
Managing International Business
This module allows students to develop their understanding of the reasons why businesses may become involved in the international arena and the strategies they adopt to meet the challenges and respond to the opportunities in this environment
The module enables students to analyze the impact of external environmental factors such as culture, financial systems, entry barriers, technological developments, and risk factors which affect the policies, operations, and strategies of private, public and third sector organizations in various parts of the world. The module will seek to build on students' understanding of the international business environment which they have developed in previous parts of their programs.
Business Communication
The aim of this module is to enable students to explore theoretical aspects of communication and to apply effective communication techniques in practice. Improving communication is a key issue for business organizations and is also an important area of professional development for individuals who need to collaborate in teams and persuade and negotiate with line managers, customers, and other stakeholders. During this module students will be involved in critiquing organizational and individual communication practices and identifying and practicing effective communication strategies, including collecting requirements, negotiating and giving and using feedback.
New Enterprise Creation
This module aims to integrate knowledge of entrepreneurship, corporate venturing and social enterprise with new venture creation. It will help create an advanced understanding of the process of new venture creation within the context of enterprise skills and the theory of entrepreneurship.
This module will help students appreciate the process of new venture creation within the context of their own enterprise skills and the theory of entrepreneurship.
Financial Management
This module aims to develop students' knowledge and understanding of the core concepts of financial management in an international business context. The module enables students to develop the ability to choose between alternative sources of finance and critically evaluate the effect of financing decisions on business
The module will seek to build on students' appreciation of the role and application of working capital management in financial management and its role and application of investment appraisal techniques for making investment decisions in business organizations.
Contemporary Issues in Human Resource Management
Students are introduced to the prevailing contemporary themes, issues, trends that affect HRM and the HR practitioner role. The module goes on to develop an understanding of the traditional and emerging HR practitioner roles and activities within business organizations.
Students learn about and evaluate the theories and perspectives underpinning HRM in a changing environment; the module asks students to consider HRM in changing environmental conditions and different settings and to apply their knowledge and understanding/analytical and synthesis skills in recommending pertinent courses of action in different cases.
Strategic Management
The module exists primarily to support students in making sense of the overall behavior of the organizations in which they will work, integrating past and future studies and experience with each other. Specifically, it aims to:
help students understand the nature and significance of strategic management;
introduce them to theories, insights, and methods which help a manager to think strategically; give them an opportunity to integrate previous learning into a strategic setting; and
provide students with the opportunity to reflect critically on their direct and indirect experience of the strategic behavior of organizations
Delivery Mode
Face-to-face, in classroom mode, practicals.
Course Commencement
January, April, July, and October
Assessment Methodology
Assessments/Exams are conducted after every module.
Examinations, critical analysis, and synthesis of laboratory reports, abstracts, business planning exercises, simulation, and case studies.
Note:
In case students fail the main examination of a particular module, they are allowed to sit for 'One' supplement assessment with payment of the appropriate fee*. Students are to re-take the module, shall they fail the supplementary assessment. Modules are independent of each other.
* Refer to Miscellaneous Fees
Graduation Requirements and Awards
Students must complete and pass 6 modules to be awarded the Advanced Diploma in Biomedical Science conferred by CSM Academy International Pte Ltd.
Entry Requirement
Diploma in Business Administration awarded by local Polytechnic or CSM Academy International or other relevant Diploma holders.
English Requirement:
IELTS with a minimum overall band of 5.0 or A-level pass in English or equivalent
Application Fee (Non-Refundable and non-transferrable)
S$50 (before GST)*
*Local student refers to Singaporeans/PRs/Employment Pass/Dependant pass holders
International Student: S$600 (before GST)
Course Fee
Local student: $1,100 (Per module)
Total Fees: $8,800 (Before GST)
International student: $1,250 (Per module)
Total Fees: $10,000 (Before GST)
Insurance Fees
Fee Protection Scheme***: Subject to prevailing market rate
Medical Insurance Fee****: Subject to prevailing market rate
***The Fee Protection Scheme (FPS) serves to protect students' paid fees.
****It is compulsory for all local and international students to purchase medical insurance which is valid throughout their course of studies with the CSM Academy International. Local students (Singaporeans, PRs & Non-student's Pass holders) may opt-out of this scheme if they can provide the proof of adequate medical insurance coverage in Singapore.
Note:
Payment of fees is in Singapore Dollars.
Payment method only by Cheque/ Nets/ Telegraphic Transfer
Last updated Sep 2018
About the School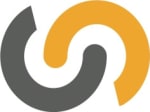 CSM Academy International was established in April 2005. It offers Service Management related education programs that are enhanced through our linkages with several overseas Universities and Organizat ... Read More
CSM Academy International was established in April 2005. It offers Service Management related education programs that are enhanced through our linkages with several overseas Universities and Organizations that are renowned for their specialist courses in the service arena. We have also been awarded a 4 years EduTrust Singapore award in August 2017.
Read less