Program Description
Our Spanish classes are dynamic, fun and involve a wide variety of authentic learning activities appropriate for all learning styles, culture, and ages.
Our program covers the six different levels established by the European Frame of Reference for Language Learning. Students usually stay at each level (or unit) for about two to three weeks, for a total of 12-16 weeks needed to go from complete beginner to high-advanced proficiency.
Students learn to speak in meaningful, real-life situations that teach them to communicate appropriately in a social and linguistic context.
Our syllabus and framework for class sessions are tailored to the needs of students in an immersion program and are designed to integrate cultural activities into the learning process. Ecological trips, community interviews, and other activities help students practice Spanish "en vivo" with local Costa Ricans.
Spanish Class Options
Hours/Week
Description
STANDARD GROUP - max. of 6 students per classroom
20

4 hours per day, Mo - Fr, with two 15 minute breaks
Small group classes (min. 2, max. 6 students). Classes containing only 1 student will be reduced to 3 hours per day instead of 4.
Classes are offered for all levels on the following schedules:
Historic Heredia Campus: mornings (8:30 am - 12:30 pm), or in the afternoons (1:30 pm - 5:30 pm) depending on your Spanish level. CLASSES ALTERNATE WEEKLY.
Sámara Beachfront Campus: in the mornings (8:00 am - 12:00pm) AND afternoons (1:00pm - 5:00pm). CLASSES ALTERNATE DAILY.

Intensive Group + Private
25/30

Mo - Fr: 20 hours of standard group Spanish lessons (as above) AND
Mo - Fr: 5 or 10 private lessons per week

Private/Semi-Private*

Single day lessons possible!

1-12

Get some extra practice tailored to your specific needs and topics of your choice!
Focus on specialized Spanish and terminology for your professional field and other themes of interest.
Take single private lessons only, in the morning or in the afternoon (depending on the weekly schedule of our Spanish group classes), or add them on to group classes.
Are you short on time? You can also take a single private lesson up to 4 lessons for just one day!
| | |
| --- | --- |
| Year-round class schedule | Classes start every Monday, except for Christmas and Easter, or if Monday is a National Holiday, in which case classes will start on Tuesday. |
| Prices | include course fee, textbooks, and materials. We do not charge a separate registration fee. |
| Placement Exam | On your first day of classes, on Monday mornings, you will be given a brief oral exam to determine your Spanish level. The placement interviews take place between 7:30 and 8:15 am at our Heredia Campus and between 7:00 and 7:45 am at our Beach Campus in Playa Sámara. Placement in and advancement through the levels are based on your oral skills, not your written abilities. Once you have begun your class, you may request a re-evaluation at any time during your program if you feel the level is moving too fast or too slow. |
*NOTE: Private lessons can generally be set up on a flexible timetable. However, during Intercultura´s high season (January to March and May/June to August) private lessons are generally not guaranteed or confirmed until one week before arrival. For this reason, we may recommend you sign up for group classes as an option until your privates are confirmed. Please inquire for exact availability.


Teaching Methodology & Class Structure
Our courses at both campuses follow the same program, with an emphasis on conversational skills and dynamic learning activities. Every Friday at our Sámara campus, in addition to regular class and a short weekly quiz, workshops are offered on political, social and cultural themes. Students attend according to preference and Spanish level.

Additional Spanish Program Details and FAQs
Minor level differences in the same class
Our Spanish system follows the internationally recognized academic standards established by the Common European Framework of Reference for Languages. The CEFR framework divides Spanish into 6 levels, from Complete beginner to Near-Native Speaker, and these will appear on your final certificate upon graduation. However, Intercultura has in practice increased the numbers of levels offered to 12 (up to 18 in high season), to account for the wide variation in the speaking, listening, writing and comprehension abilities of each student. Even so, it is impossible, as at any learning institution, to ensure that every student in every class is at the same level of knowledge in all 4 areas of language acquisition, nor that they all learn at the same pace. Students, therefore, need to expect some variation in levels and abilities, understanding that diversity in the classroom is a meaningful part of the learning process, and is related to differences in age, socio-economic backgrounds, gender, religion, gender orientation, ethnicity, other languages spoken, and general life experiences, which together enhance rather than detract from the overall learning experience, as long as students are tolerant, inclusive and respectful of their classmates.
Our Student Body Mix
Our school accepts students of all ages and nationalities, offering a unique opportunity to meet and learn with a diverse and dynamic group of people. In the summer months, college-age students and families are more common (although kids under 18 are always in separate classes), while professionals and 50-plus students tend to favour the autumn/winter and spring periods. Feel free to contact us if you wish to plan your trip dates depending on the attendance of particular age-groups or nationalities.
I am already in Costa Rica, can I sign up last-minute for a Spanish course at either campus, Heredia or Sámara?
Yes, as you have to sign up through our online reservation form, you can reserve your classes wherever and whenever. However, we recommend enrolling no later than a Wednesday if you are interested in starting Spanish group classes the next week (group classes always start on a Monday). During our very high season months (January to March, June, and July) there may not be available at our Samara Beach Campus when registering at late notice. So please inquire first with us or make the reservation at an earlier point of time. We always try our best to make everything possible.
How many Spanish units does Intercultura offer?
We offer 14 units of one week each, ranging from pre-immersion for complete beginners to high advanced (A1 to C1), following the Common European Framework of References for Languages.
How do I move on to the next level?
Students are evaluated weekly and progress through the levels as their spoken command of the language improves.
Which progress can I expect as a complete Spanish beginner?
A student in our standard Spanish group classes who begins with no previous Spanish experience can expect to reach an average of high beginner level after four to five weeks; high intermediate after eight to ten weeks; and high advanced after 12 to 15 weeks. It is also common (and recommended) to remain at any given level until oral proficiency at that standard is reached.
How does the class for advanced students look like?
Once the core program is completed, we offer additional courses at the superior level (C1/C2+), covering topics which include: Latin American & Costa Rican Literature, History and Cultural Studies; Latin American Identity, Socio-linguistics; Post-modernism in Latin American Theatre; Advanced Composition; and Spanish for the Professions (Business, Medical, Education, Media etc).
Last updated May 2019
About the School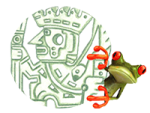 Take the most out of your Spanish studies with Intercultura Costa Rica at two special locations: right on the beach on the Pacific Coast in beautiful Sámara - right on the sand and surf (the only Span ... Read More
Take the most out of your Spanish studies with Intercultura Costa Rica at two special locations: right on the beach on the Pacific Coast in beautiful Sámara - right on the sand and surf (the only Spanish school in Costa Rica with an oceanfront school campus) and right in the city of Heredia, close to the capital of San José and surrounded by mountains and volcanoes. Founded in 1993, we offer year-round Spanish and Cultural Immersion Programs for all ages and interest groups. Combine both locations in order to experience the best of Costa Rica and the diversity of activities offered at each campus.
Read less