Add-On Program in Virtual Reality and Augmented Reality
Home ›
Courses ›
Add-On Program in Virtual Reality and Augmented Reality
Program Description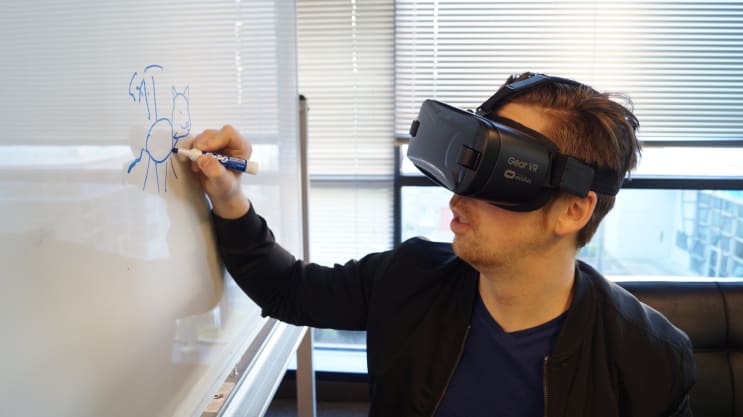 Eugene Capon / Pexels
The program immerses students directly into a professional context through real-world projects. A problem-based teaching approach promotes entrepreneurial thinking and knowledge.
The students get the skills needed to be successful in creating Virtual Reality and Augmented Reality content for industry and education. These skills will also enable students to work in fields like architecture and product visualization, game creation, multimedia design, and broadcast media. The education also provides knowledge that may form a basis for continued work in the education sector and in research and developing work.
The study program provides competence in combining relevant up to date digital tools, techniques, methods, forms of expression and concepts relating to creative processes in VR and AR production. The program also provides good specialization in a field, but at the same time also broad knowledge to make the students more attractive for working life and equipped for the technological future.
The program focuses on content creation for edutainment, industry, and education. The education gives the applicants the opportunity to work on the next generation of edutainment solutions that combine innovative entertainment concepts with the world's leading VR and AR knowledge transfer software. To develop mission-critical training applications for areas such as Energy, Medical and Industrial and developing new virtual labs, leads pilot prosejkts and roll-out virtual 3D learning environments.
Practical information
The lectures are in English. The program is one-year full time at Hamar and is organized in two semesters, where semester 1 consists of 4 courses focusing on drilling in the VR/AR production pipeline. Semester 2 is organized as a practical work placement, where students work on a real project in collaboration with EON Reality, the leaders in VR/AR-based knowledge transfer, through the Interactive digital center (IDC) Eon Norway.
Courses
Introduction to VR/AR Production
Development for VR/AR Production8studiepoeng
Content Creation for VR/AR
VR/AR on Mobile Platforms
Programming and scripting for VR/AR systems
Professional Practice
Learning outcome
On successful completion of the study program, a student has the following total learning outcome defined in terms of knowledge, skills and general competence:
Knowledge
The student
Has knowledge of Virtual Reality and Augmented Reality;
Has knowledge of production pipelines in a corporate setting;
Has specialized knowledge of the production of content for VR and AR productions;
Has in-depth knowledge of critical thinking, communication and problem solution linked to content development;
Knows of national and international research and development work that is relevant for VR and AR development;
Has advanced knowledge of 3D content creation.
Skills
The student
Can master and apply relevant professional tools, methods, and theory for VR and AR content creation;
Can master design processes from idea to end product;
Can apply professional knowledge and relevant results from research and development work underlying VR and AR productions;
Can reflect on his/her own professional performance and adjust it under supervision;
Can find, assess, use and refer to relevant research and development work, artistic and technical development work and other pertinent professional material;
Can master critical thinking, logic, communication and problem solution;
Can work creatively and use relevant methods for content production in problem solution.
General competence
The student
Can analyze, plan and carry out varied work tasks and projects over a protracted-time period, alone and as a group participant, and in accordance with ethical requirements and guidelines;
Has insight into the relevant professional and work ethical issues, and is able to contribute to a professional community;
Can inspire and facilitate entrepreneurship, new thinking, and innovation and to involve local working, social and cultural life;
Can disseminate central subject matter orally and in writing, to take part in professional discussions within the subject area and share his/her knowledge and experiences with others.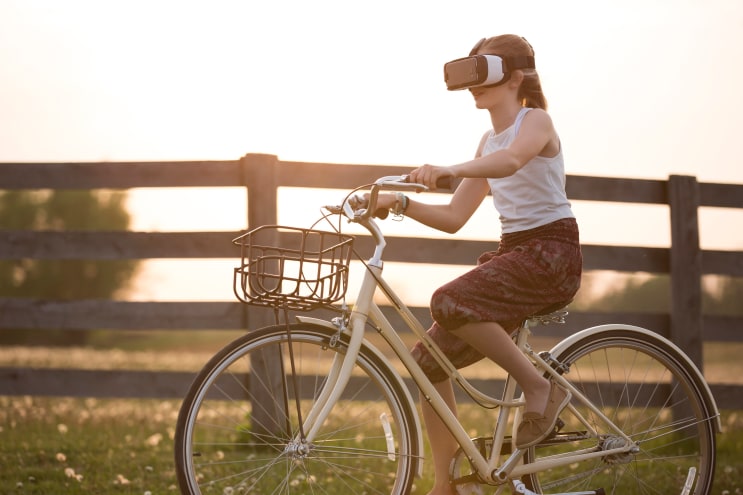 Sebastian Voortman / Pexels
Admission requirements
A Norwegian bachelor's degree or an education recognized as being equivalent to a Norwegian bachelor's degree.
Your degree from higher education must include at least 80 ECTS credits or equivalent in-game technology, 3D Animation, digital art, computer science, game design or similar fields.
English Language requirements
Applicants must document their proficiency in English at a certain level.
The English language requirements apply to all except applicants native to the UK, Canada, Ireland, New Zealand, Australia or the nordic countries, who are not required to document any language proficiency.
Last updated Feb 2020
About the School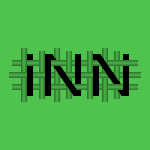 INN University operates on six campuses in south-eastern Norway: Blæstad, Elverum, Evenstad, Hamar, Lillehammer and Rena and has approximately 13 000 students and 952 employees. Our institution offers ... Read More
INN University operates on six campuses in south-eastern Norway: Blæstad, Elverum, Evenstad, Hamar, Lillehammer and Rena and has approximately 13 000 students and 952 employees. Our institution offers 35 one-year study programs, 52 Bachelor programs, 31 Master programs, and 4 Ph.D. programs (plus one in cooperation with the Norwegian University of Science and Technology) in addition to a number of Teacher education and further education programs.
Read less