Program Description
ACCA Course
The ACCA Qualification is designed to provide the accounting knowledge, skills and professional values which will deliver finance professionals who are capable of building successful careers across all sectors, whether they are working in the public or private sectors, practising in accounting firms, or pursuing a career in business. The ACCA Qualification embeds the global accounting education standards set by the International Federation of Accountants (IFAC). There is a strong focus on professional values, ethics, and governance. These skills are essential as the profession moves towards strengthened codes of conduct, regulation, and legislation – with an increasing focus on professionalism and ethics in accounting. These are examined at the highest level in the ACCA Qualification and are a core element of your practical experience requirements.
COURSE CONTENT

The ACCA Qualifications Fundamental Level comprises 9 papers, divided into two subject areas.

The main aim of each paper is described briefly below:


Knowledge

F1 Accountant in Business (AB)

Understanding of business and its environment, the role of accounting and other key business functions


F2 Management Accounting (MA)

How to prepare and process basic cost and quantitative information to support decision-making


F3 Financial Accounting (FA)

The underlying principles and concepts of financial accounting including the use of double-entry accounting technique and preparation of basic financial statements


Skills

F4 Corporate and Business Law (CL)

Understanding of general legal framework, and specific legal areas relating to business


F5 Performance Management (PM)

Application of management accounting techniques for planning, decision-making, performance evaluation and control


F6 Taxation (TX)

Knowledge and skills relating to the tax system as applicable to individuals, single company and group of companies


F7 Financial Reporting (FR)

Application of accounting standards in the preparation of financial statements and how to analyse and interpret those financial statements


F8 Audit and Assurance (AA)

Understanding of the process of carrying out the assurance engagement and its application in the context of the professional regulatory framework


F9 Financial Management (FM)

The knowledge and skills expected of a finance manager, in relation to investment, financing and dividend policy decisions
DURATION OF PROGRAMM

There is no time limit for completing the ACCA Qualification. The length of time it takes to qualify as an ACCA member depends on the candidate (how he/she studies, how often he/she sit exams and where and how he/she gains the relevant practical experience). As a guide, a student from PTC can complete all nine papers at the Fundamental Level within 1½ years if he/she follows our local tutorial timetable.


ENTRY REQUIREMENT

Foundations in Accountancy route (FIA)

Must be 18 or over

Students who successfully complete the Diploma in Accounting and Business via Foundations in Accountancy can transfer to the ACCA Qualification and commence their studies from F4 onwards

Gain exemptions from ACCA papers F1-F3

Graduate entry route

Relevant degree holders from ACCA-accredited institutions may be exempt* from up to nine exams within the Knowledge & Skills levels and register directly at the Professional level

Holders of recognised business and/or accounting degrees may also qualify for exemptions*


Enrolment dates

One intake a year.
Last updated Feb 2018
About the School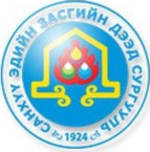 Since its establishment in 1924, IFE has been one of the leading economic and business development centers in Mongolia offering high-quality programs. With regards to the ever-increasing pace of infor ... Read More
Since its establishment in 1924, IFE has been one of the leading economic and business development centers in Mongolia offering high-quality programs. With regards to the ever-increasing pace of information development, the Institute of Finance provides access to the pool of knowledge through its academic guides. Students are offered new opportunities and the latest knowledge reflecting current market developments. IFE is on its way to becoming a highly competitive business school in Asia. IFE offers a wide range of Business programs such as Financial Management, Business Administration, Tourism & Hospitality Management and, Business Economics, Business Law, and Marketing Management. Moreover, over the last years, we have been establishing international collaborations with different countries and we are enthusiastic about the new opportunities offered to our students. IFE strongly believes in a free and unrestricted mind of the individual. It is important to IFE to turn its students into competent and flexible experts and socially responsible professionals who are confident dealing with innovations and who are devoted to democratic market values, justice, and humanity. Ranking & Awards National Leadership: Outstanding Ranking Results Our faculty members representing each a particular field of business study have set high academic standards over the years. The fantastic academic qualifications of our academic body have turned IFE into one of the best educational institutions in Mongolia with a great reputation. In 2008, IFE was awarded the credential 'Organization of Management Excellence' by the Mongolian Management Association. It was the first time that this title was given to an educational institution in Mongolia. Among 162 universities and institutes of Mongolia, IFE was also rated best educational institution by the Ministry of Education, Culture, and Science of Mongolia. The survey completed by universities, education analysts, media professionals, and employers evaluated the academic quality, student services as well as the learning environments of the different institutions. The Institute of Finance and Economics has received many other appraisals and much acknowledgment from other public organizations concerning the attitude of IFE towards education as well as towards its employees: • Leading intellectual association Terguun Oyu: The IFE is an 'Employer Implementing Social Responsibility' • Mongolian Marketing Association: IFE is 'The Leading Organization in the Market' • Association of Mongolian Women in Finance: 'An Organization of the Best Productivity' • Union of Mongolian Business Development Exit: 'Leader in the Education Sector' In addition to this, the commitment of our students to their studies as well as the continuous efforts made by the IFE teaching staff is reflected in IFE student results in business-related competitions: IFE students have come in 1st or have played major roles in National Accounting, IT, Management, Mathematics, and Economics Olympiads among all universities and institutes in the recent years
Read less