AAS in Interior Design
Home ›
AAS in Interior Design
Read more about this program on the institution's website
Program Description
Parsons School of Design in New York City – recently named the Best School for Art and Design in the US and ranked 2nd in the world – has offered innovative approaches to design education since its founding in 1896. Today, Parsons is the only major American art and design school within a comprehensive university: The New School. At Parsons, you can master establish established creative practices and spark new ones while studying across all university disciplines.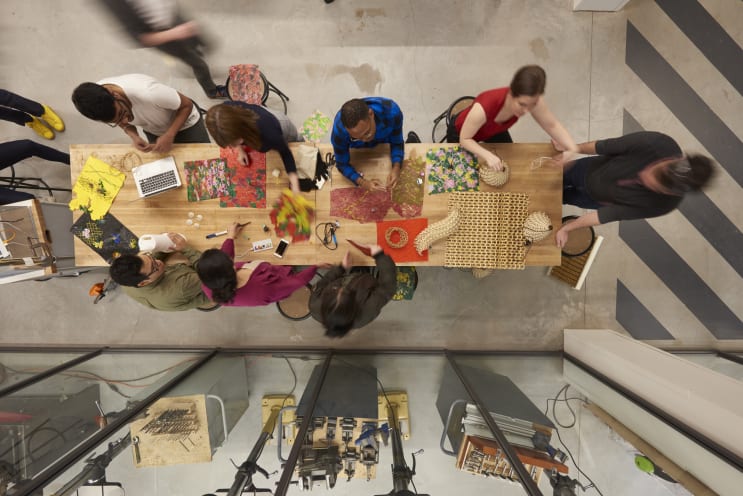 In 1906, Frank Alvah Parsons established the first academic interior design program in the United States. Parsons continues to lead this evolving field with programs including AAS Interior Design. Begin your interior design career with accomplished New York professionals who guide you in exploring design's potential to improve lives at every scale. You develop an awareness of the social, environmental, and cultural dimensions of interiors through curricula and projects that investigate global concerns such as sustainability and economic inequality. In the process, you become a designer equipped with the knowledge, skills, and networks needed to succeed in a growing field.
The AAS program provides up to 44 credits toward the educational requirement for the National Council for Interior Design Qualification (NCIDQ) licensing exam. Although licensure is not required in order to practice interior design, some graduates choose to obtain a license. If you wish to pursue licensure, refer to the NCIDQ website for detailed information about educational requirements for the exam.
In the program, you take three design studios focusing on residential, retail, workplace, and hospitality interiors. You learn the theory and practice of interior design through conceptual investigations of space, research on sustainability and materials, and training in computer rendering. In the studios, you explore the relationship between interior architecture and decorative arts. The AAS professional program allows you to take electives offered throughout Parsons to develop the range of skills required in the future workplace. Internships at prominent design firms like Victoria Hagan Interiors, Starwood Hotels and Resorts, AvroKO, Ghislaine Viñas Interior Design, and Yabu Pushelberg offer opportunities to apply your learning to real-world interiors.
You share campus facilities with students of architecture, lighting design, and product design and can work in the fabrication shop and conduct research in the Light Lab and the Angelo Donghia Healthier Materials Library. "AfterTaste," an international design symposium hosted by Parsons, and WORK, the program's annual publication, let you engage with international scholars and practitioners shaping the contemporary design landscape.
The city's museums, archives, and designed spaces present opportunities for both applied and critical study. Cooper Hewitt, Smithsonian Design Museum — an important collection of decorative arts and furniture and sponsor of many industry-related events — is a key resource. You also have access to the showrooms, factories, dealers, auction houses, and experts that make the city an international center of interior design.
Supplementing industry-focused core courses, electives enable you to deepen your understanding of and experience in designing with soft and hard materials, lighting, and sustainable materials and systems. You have opportunities to study a range of historical, theoretical, and related design topics. You can complete your studies in two to four semesters of full-time study, depending on the number of transfer credits you bring to the program. Most students finish the program in three full-time semesters. Students with the maximum number of transferable credits (31) are eligible to be considered for the two-semester fast-track option. (Eligible fast-track transfer credits must include 21 liberal arts credits, with 6 in English or critical reading and writing courses, and 10 studio arts credits, all from a regionally accredited college or university. Transfer credit is conferred at the discretion of admission counselors.)
Explore the AAS Interior Design community to see what students, faculty, and alumni are doing in NYC and around the world at sce.parsons.edu. This program is part of Parsons' School of Constructed Environments (SCE).
The Associate in Applied Science degree is awarded for completion of 65 credits of coursework. A maximum of 31 credits of undergraduate coursework may be transferred from other institutions. Students must maintain a 2.0 cumulative grade point average and fulfill all requirements in a timely manner.
Students who receive the maximum number of transferable credits (31) are eligible to enroll in the fast-track option outlined below.
1-2 years, 65 credits
Can be completed full-time or part-time
A professionally oriented course of study that provides essential foundation training and technical skills, enabling students to build a competitive portfolio and launch a new career in their chosen industry. Best suited to students who have previous college experience in an unrelated field and want to change careers.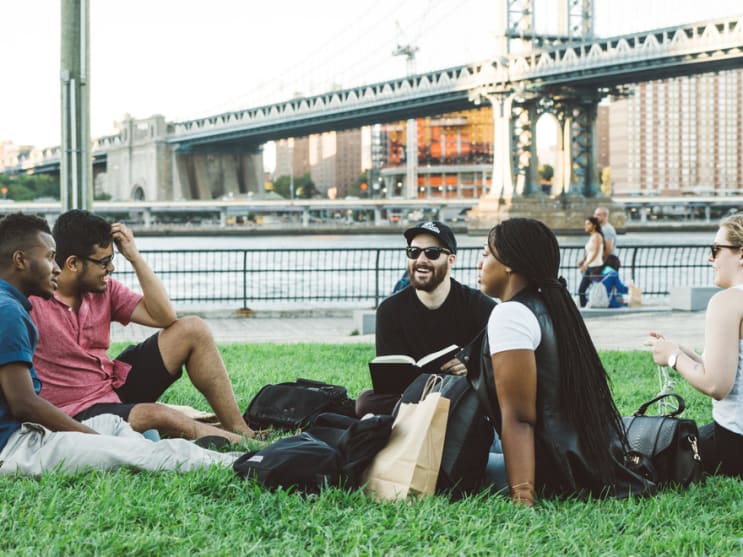 Last updated Jul 2020
About the School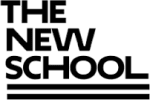 Discover a new kind of university in New York City, one where scholars, artists, and designers come together to challenge convention and create positive change. Our university takes full advantage of ... Read More
Discover a new kind of university in New York City, one where scholars, artists, and designers come together to challenge convention and create positive change. Our university takes full advantage of its location in one of the most vibrant and diverse cities in the world. Our colleges include Parsons School of Design, Eugene Lang College of Liberal Arts, the College of Performing Arts, The New School for Social Research, the Schools of Public Engagement, and Parsons Paris.
Read less
Visit the school's website