Read more about this program on the institution's website
Program Description
Parsons School of Design in New York City – recently named the Best School for Art and Design in the US and ranked 2nd in the world – has offered innovative approaches to design education since its founding in 1896. Today, Parsons is the only major American art and design school within a comprehensive university: The New School. At Parsons, you can master establish established creative practices and spark new ones while studying across all university disciplines.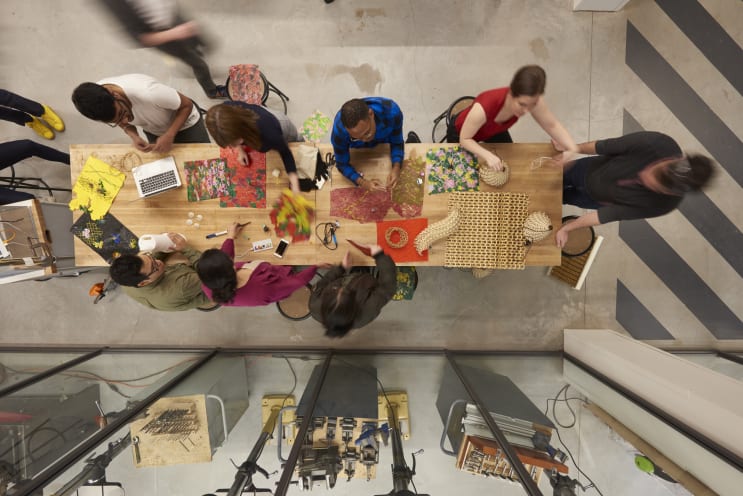 As you consider a career shift into fashion design, you're probably aware that Parsons has launched the careers of many of the world's most successful fashion designers. But the accomplishments of Parsons' AAS Fashion Design graduates go beyond the boldface names. Program alumni are equally impressive for their contributions to the industry at all scales—from leading innovation in sustainable fashion technology to developing local businesses to building brands globally.
Explore the AAS Fashion Design community to see what students, faculty, and alumni are doing in NYC and around the world at parsons.edu/aasfashiondesign. This program is part of Parsons' School of Fashion.
AAS Fashion Design graduates apply the industry-focused perspectives they acquire in the program to positions with a variety of fashion companies. Graduates have joined the best-respected companies in the business: Chanel, Theory, Tommy Hilfiger, Calvin Klein, Eileen Fisher, Ralph Lauren, and GAP, to name a few. Other alumni—such as Jay Godfrey and Aimee Kestenberg—start their own lines right out of the gate. The program's reputation for quality, industry relevance, originality, and comprehensiveness opens doors throughout the fashion industry.
The program provides opportunities to have your final designs photographed, giving you documented work for your portfolio. Your work is promoted on a variety of platforms, and jury-selected work is presented during the end-of-year exhibition. Your design practice is developed under the guidance of Parsons' faculty of industry professionals and reflects an awareness of factors connected to fashion, including global production, commerce, and sustainability.
In the program, you study the process, techniques, and language of fashion design from concept to production, along with the essentials of marketing and of designing with ethical and sustainable methods. You design womenswear, menswear, and accessories, learning everything from the basics of drawing, draping, patternmaking, and sewing to tailoring and haute couture. Class critiques and lectures organized by the School of Fashion at Parsons bring design professionals such as Narciso Rodriguez and Jenna Lyons and journalist Cathy Horyn to campus to offer their perspectives. Projects with external partners like Coach, Louis Vuitton, Under Armour, Swarovski, Allen Edmonds, and the Council of Fashion Designers of America provide opportunities to work with major industry and media firms while developing your own creative practice.
Core classes focus on research, fashion history, design thinking, and construction techniques relevant to work in the industry. Other courses offer you visual communications tools and familiarize you with industry software for ideating fashion collections, creating presentations, and documenting work for portfolios. Electives give you opportunities to specialize in accessories, tailoring, textiles, or knitwear. Depending on the number of transfer credits you bring to your AAS program, you can complete your studies in two to four semesters. Most students finish the program in about three semesters.
Senior Menswear Design Consultant, Tommy Hilfiger
Senior Sweater Designer, Theory/Theyskens' Theory
Accessories Designer, Proenza Schouler
Senior Swimwear Designer, Victoria's Secret
Founder and Principal Designer, J.F. & Son/Project 1281
Designer, Michael Kors
Senior Designer, Women's Sportswear, True Religion Brand Jeans
Manager, Color and Concept Department, A|X Armani Exchange
Associate Designer, Yigal Azroël, Inc.
Associate Designer and Line Coordinator, Nicole Miller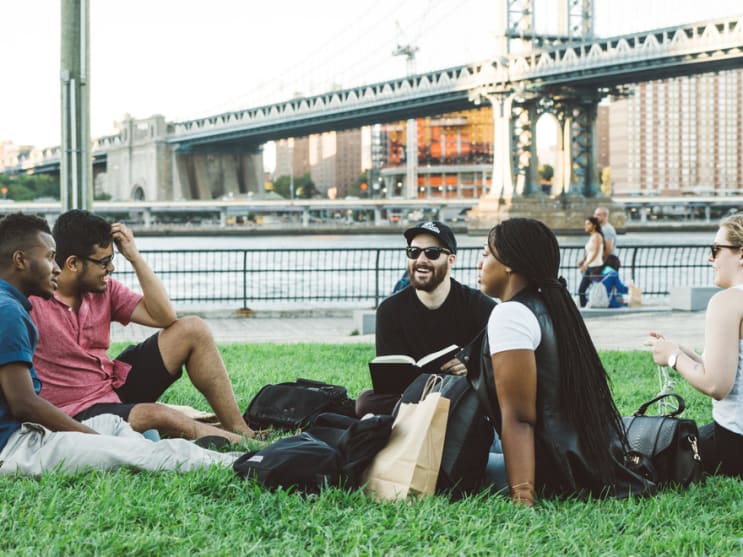 The Associate in Applied Science (AAS) degree program is most suitable for mature students with some college experience who are clear about their interests in the field of design and prepared for rapid immersion in a professional course of study. The typical student has a bachelor's or an advanced degree and work experience in a field other than design. Admission to the program is based on the prospective student's maturity, desire to pursue further education, previous accomplishments, and potential for growth. Applicants must have graduated from high school at least two years before to be eligible to apply.
A professionally oriented course of study that provides essential foundation training and technical skills, enabling students to build a competitive portfolio and launch a new career in their chosen industry. Best suited to students who have previous college experience in an unrelated field and want to change careers.

Last updated Jul 2020
About the School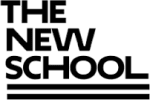 Discover a new kind of university in New York City, one where scholars, artists, and designers come together to challenge convention and create positive change. Our university takes full advantage of ... Read More
Discover a new kind of university in New York City, one where scholars, artists, and designers come together to challenge convention and create positive change. Our university takes full advantage of its location in one of the most vibrant and diverse cities in the world. Our colleges include Parsons School of Design, Eugene Lang College of Liberal Arts, the College of Performing Arts, The New School for Social Research, the Schools of Public Engagement, and Parsons Paris.
Read less
Visit the school's website