AAS in Communication Design
Home ›
AAS in Communication Design
Read more about this program on the school's website
Program Description
Parsons School of Design in New York City – recently named the Best School for Art and Design in the US and ranked 2nd in the world – has offered innovative approaches to design education since its founding in 1896. Today, Parsons is the only major American art and design school within a comprehensive university: The New School. At Parsons, you can master establish established creative practices and spark new ones while studying across all university disciplines.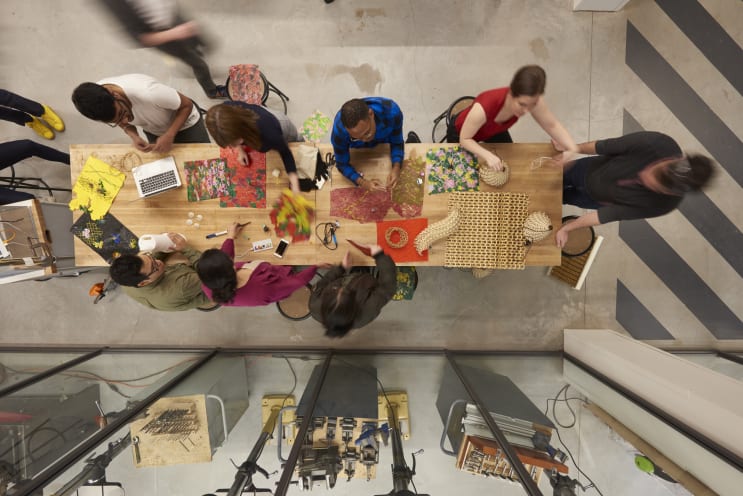 Graphic design has never been more relevant than it is now. If you want to become a creative professional guiding the graphic design industry, Parsons' AAS program offers you a community in which to develop the conceptual foundation and skills you need. Leading the AAS Graphic Design program are accomplished designers whose professional experience and networks help you enter and thrive in this growing industry.
Faculty helps you submit work for professional competitions that open doors in the industry. Recently the Type Directors Club (TDC) recognized AAS work in the Typography 33 competition, awarding certificates for typographical excellence to a dozen AAS students. AAS student designers deepen their professional abilities, learn collaborative processes, and add published work to their portfolios by working with external partners and in cross-school collaborations. In a recent juried competition, five AAS students had their greeting card designs produced for the nonprofit AID FOR AIDS International. Students also produced end-of-year greeting cards for Marc Jacobs Inc.
The field of communication design is broad and deep, so your education is, too. You learn to design for print and the Internet, exploring typography, page layout, publication design, Web design, and printmaking. Assignments mirror real-world graphic design challenges and become part of your professional portfolio. Visiting lecturers like graphic design blogger Tina Roth-Eisenberg (swissmiss.com) and cognitive psychologist Alan Gilchrist bring fresh perspectives into the classroom. Internships, which can lead to employment after graduation, let you apply your learning and engage with industry professionals as you prepare to join the creative workforce anywhere in the world.
Students come from all different backgrounds to study in the AAS Graphic Design program at Parsons' campus, located in the heart of Greenwich Village. Graphic design students explore the core areas of the field and investigate other areas of design through elective offerings. You attend courses on our NYC campus and also have the option to complete certain courses online. After completing the AAS Graphic Design program, students are prepared for careers in the international graphic design community.
The Associate in Applied Science degree is awarded for completion of 65 credits of coursework. A maximum of 31 credits of undergraduate coursework may be transferred from another institution. Students must maintain a 2.0 cumulative grade point average and fulfill all requirements in a timely manner.
Students who receive the maximum number of transfer credits (31) are eligible to enroll in the fast-track option, outlined below.
1-2 years, 65 credits
Can be completed full-time or part-time
A professionally oriented course of study that provides essential foundation training and skills development, enabling students to build a competitive portfolio and launch a new career in their chosen industry. Best suited to students who have previous college experience in an unrelated field and want to change careers.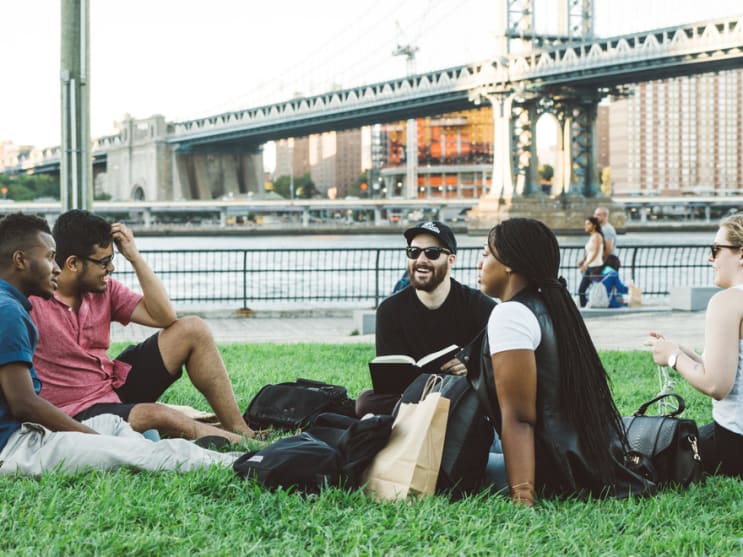 The Associate in Applied Science (AAS) degree program is most suitable for mature students with some college experience who are clear about their interests in the field of design and prepared for rapid immersion in a professional course of study. The typical student has a bachelor's or an advanced degree and work experience in a field other than design. Admission to the program is based on the prospective student's maturity, desire to pursue further education, previous accomplishments, and potential for growth. Applicants must have graduated from high school at least two years before to be eligible to apply.

Last updated Mar 2020
About the School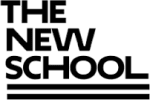 Discover a new kind of university in New York City, one where scholars, artists, and designers come together to challenge convention and create positive change. Our university takes full advantage of ... Read More
Discover a new kind of university in New York City, one where scholars, artists, and designers come together to challenge convention and create positive change. Our university takes full advantage of its location in one of the most vibrant and diverse cities in the world. Our colleges include Parsons School of Design, Eugene Lang College of Liberal Arts, the College of Performing Arts, The New School for Social Research, the Schools of Public Engagement, and Parsons Paris.
Read less
Visit the school's website