Program Description
Business English: 2 classes of Business 1:1+ 2 Business group classes + 2 classes of ESL 1:1+1 ESL group class + 1 optional class Preparing to enroll into prestigious MBA Program? Looking for new job? Looking to launch a new business in other countries? Looking to expand your businesses into English speaking countries? No fret! 3D is here to help. 3D Business English Course is designed for the senior executive or entrepreneur from non-English speaking countries. It helps them to build up their business English terms and vocabulary. Most importantly, all courses feature at least 4 classes of 1:1 (man-to-man/private tuition) class every day, which gives students numerous opportunity to speak English in the class. With the globalization trend, more businesses want to venture out of their origin countries and target at international audience, such as Japan and China. They know that English is the first step for doing business overseas. There are some English business glossaries and terms which are used widely in the business conversation. Students will get a chance to have a deeper understanding on how to manipulate an English conversation into an advantageous situation for their business. Besides, students will also have the chance to build up the network with classmates who are from different countries.
Business English Course Fee

*Enrollment Fee: USD$100
*Pick up Fee (one way from airport to school ): USD $30
*The price is inclusive of: Tuition Fee, Accommodation, 3 meals/day (Including weekends), laundry, room cleaning service, access to gym and free WIFI.
*The school reserves the right to adjust the price where it deemed fit
Level Test
On the first day of the school, all students need to take an Entrance exam to determine their levels. After that, all students will be classified into 6 levels as followings:
Miscellaneous Fees in Cebu(Other Fees)
When students arrive to Cebu, they need to pay some miscellaneous fees as stipulated by the government. The fees include Special Study Permit (SSP), maintenance fees, visa extension etc. Some fees are compulsory, some are not. Please check with the student manager upon arrival on the specific miscellaneous fees that are applicable to you. ① VISA extension: Those students who stay more than 30days should apply Visa extension with the fee below (Inclusive of 300pesos handling fee)
1st:3,440pesos valid for 59days*counting from the arrival(8weeks)
2nd:4,710pesos valid for 89days*counting from the arrival (12weeks)
3rd:3,240pesos valid for 119days*counting from the arrival(16weeks)
4th:3,240pesos valid for 149days*counting from the arrival(20weeks)
5th:3,240pesos valid for 179days*counting from the arrival(24weeks)
※after 1st extension, 2nd and 3rd extensions onward can be done at one time. ② SSP(Special Study Permit): 6,500pesos including notarization(6month validity) ③ ACR I-Card: Compulsory for students staying over 59days = 3,000pesos * The fees for students Staying over 59 days = 3000 pesos (ACR I-Card) + 4,710pesos (2nd visa extension) = 7710 pesos ④ Textbooks: Approximately 1,000pesos for 4weeks ⑤ Electric fee: Approximately 300~1,500pesos/4weeks(depends on the usage) ⑥ Maintenance fee: 150pesos /week(onetime payment on the first day) ⑦ Deposit(Refundable): 1~19weeks→Equivalent to 2,500pesos 20~47weeks→Equivalent to 5,000pesos ⑧ Additional Classes (Optional): 1 to 1 class=2,250pesos/week or Group Class=1,500pesos ⑨ Airport Tax: 750pesos (At the airport) ⑩ Personal Expenses: Tour Packages etc.
Last updated Dec 2017
About the School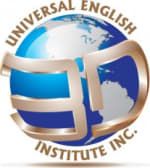 3D UNIVERSAL ENGLISH INSTITUTE INC. is a language school based in the Central Business District (CBD) area of Cebu City, Philippines. We specialize in the practical English as a Second Language (ESL) ... Read More
3D UNIVERSAL ENGLISH INSTITUTE INC. is a language school based in the Central Business District (CBD) area of Cebu City, Philippines. We specialize in the practical English as a Second Language (ESL) training courses, TOEIC, IELTS, TOEFL and Business English courses. We provide a full range of programs to train the students' communication skills using English. We have courses specifically designed for students from Beginners to Advance English level. Our students come from all over the world, including Japan, Korea, Taiwan, Mainland China, Russia, Middle East countries, Jordan, Germany, France, and Spain. We provide full accommodation and meals during the students' stay with the school.
Read less