2 year full-time international pilot education course at Pilot Flight Academy
Home ›
Courses ›
2 year full-time international pilot education course at Pilot Flight Academy
Program Description
The international pilot education at Pilot Flight Academy is a 2-year full-time education with parallel theoretical studies and flying.
The entire program is conducted at our modern school at Torp Airport Sandefjord. After graduation, you will be qualified for a job as a pilot with airlines. The theory lessons are conducted in modern classrooms with new SmartBoards. The aircraft are new and highly modern with advanced instrumentation. We have state-of-the-art flight simulators, one of which is a Boeing 737NG simulator. The school is open for our students 24/7, and the students use the school both on weekdays and weekends. We have a lively and active student environment. Our briefing room is a meeting place for students and instructors, and is also the "headquarters" for planning domestic and foreign flights and for exchanging experience and knowledge.
COURSE PLAN
At Pilot Flight Academy, training is split into two: Alternating weeks of theory and flying. The theory weeks consist of six hours' instruction, and during the weeks of flying, the students fly the school's aeroplanes. Flight training for the students begins early in the program, and the students have usually acquired enough knowledge to be able to fly solo already towards the end of the first semester! An international flight training program at Pilot Flight School consists of 915 hours of high-quality classroom instruction on ATPL(A) level, the most advanced certificate for airline pilots. Alongside the theory instruction, students will learn basic visual and instrument flying at first, and later progress to advanced instrument flying in the school's twin-engined aeroplanes. Towards the end of the course students will go through simulator training where they learn the demanding task of crew cooperation during stressful situations.
Spring semester starts first whole week of January and continues throughout June. Fall semester starts first whole week of August and continues to app. December 20th. There is Easter holiday, four weeks of summer holiday and two weeks of Christmas holiday during the school year.
TEACHING AND LEARNING
At Pilot Flight Academy we urge to conduct the education as close up to reality for the pilot profession as possible. Our program includes all the varieties of a pilot's work, to prepare our students for their profession in the best possible matter. 150112 presentasjon career-studies
SIMULATOR TRAINING
The school has modern simulators that the students use as part of their training. One of the simulators is a Cessna 172, similar to the basic training aircraft the school uses. Towards the end of the training program, students will fly the Boeing 737NG simulator, used for multi-crew and jet orientation training.
CAREER
People travel more than ever, and there is a growing demand for pilots. Graduating from Pilot Flight Academy you will have all certificates necessary to apply as a first officer in airlines.
The demand for pilots is expected to increase in the following years. Both business and private travel by air are increasing. The airline traffic increases every month, and the large airline companies are continuously launching new routes. This, together with expected retirements due to old age among pilots, will create a large demand for new pilots during the coming years, especially in Scandinavia. Prognosis from Boeing and Airbus state that the world wide demand for new pilots will exceed 500 000 within year 2033, and we have already started to see a pilot shortage in the US and Asia. So, now is the time for you to start your pilot education!
BEING A PILOT
Being a pilot is demanding and exciting, and many decisions have to be made both prior to and during a flight. Pilots must therefore be well educated and prepared for the tasks awaiting them.
OUR FLEET
DIAMOND DA42 NG – LN-FTL
Diamond DA42 NG is the most modern twin engine piston aircraft on the market. The aircraft is approved for IFR flight. It has Garmin 1000, just like our Cessna 172`s and provides for a good transition from single- to multiengine training. Our DA42 NG has autopilot, flightdirector, TKS (fluid) de-icing system, traffic alert system (TAS) and stormscope.
CESSNA 172SP
LN-FTE, FTF,FTG, FTH, FTI, FTJ and FTK er all new Cessna 172SP's with a Garmin G1000 glasscockpit, autopilot and flight director. All aircraft are IFR certified and are used both for PPL education and instrument flying. Cessna 172 is a well-known training aircraft. The plane is very well suited for basic training, while the instrumentation is advanced so the plane is also used for instrument flights. Garmin 1000 instrumentation is similar to the instruments in modern airliners. The Garmin 1000 system displays the aircraft instruments on two LCD screens. Radio, navigation devices and GPS are integrated. GPS position is displayed in a map on one LCD screen.
ADMISSION
Admission requirements for the pilot studies at Pilot Flight Academy:
THE APPLICANT MUST
– Be between 18 and 33 years old – Pass the Aeromedical Examination Class 1 – Pass admission tests for mathematics, Logics and English
To apply for pilot studies at Pilot Flight Academy these criterias must be met and admission tests needs to be taken and approved. The international candidates must also hold a valid study visa for studying in Norway, or be able to provide this.
MEDICAL EXAMINATION
We urge our applicants to contact an Aeromedical Center to make an appointment for taking the Aeromedical Class 1 certificate in time of their study start. Please note that applicants, who are not granted an Aeromedical Class 1 medical certificate, will receive a refund of all payments made to the school regarding this application. It should be noted that the issuing of an Aeromedical Class 1 medical certificate can, in Norway, only be done by the "Luftfartstilsynets Flymedisinske seksjon" in Oslo, but from any other approved Aero Medical Center in European countries as well. Please contact the school for further contact information of Aeromedical Centers.
Not passing the aeromedical examination will of course lead to a full refund of the enrollment fee of NOK 30 000,-.
HOUSING
Pilot Flight Academy assists all coming students in finding housing. We have different dorm room solutions at the actual airport/school premises, and will forward all enrolled students to further booking of these or other housing alternatives.
Prices will vary with size, private bathroom solution etc, but starts from app. NOK 4700 per month, electricity and wi fi included.
The dorm rooms offers a furnished room with bed, desk and closet, but also shared kitchen- and livingroom areas. Some dorm rooms have a private bathroom, while others share.
All dorm room facilities are newly decorated and fresh looking.
Last updated Nov 2017
About the School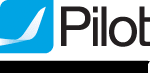 Pilot Flight Academy is Europes most modern flight school, training our students in top modern aircraft and simulators.
Pilot Flight Academy is Europes most modern flight school, training our students in top modern aircraft and simulators.
Read less