Course "Systematic Innovation Management"
Home ›
Courses ›
Course "Systematic Innovation Management"
Program Description
Innovations are increasingly affecting people's lives, the effectiveness of organizations, the profitability of various industries, the well-being and prosperity of peoples. That is why the understanding of innovative processes and their management is so important for both consumers and manufacturers of various goods and services. For employees of enterprises involved in the management of innovation processes, understanding the innovation process as a whole and its variations is the essence of professionalism.
In this professional retraining course, prepared by the MIM LINK business school based on materials from the Open University of Great Britain, innovations are considered from the point of view of their management, which gives students the opportunity to make a greater contribution to the innovation process and its management.
Who is this course for
This course will be of interest to anyone who is involved or interested in managing innovation in a wide variety of fields and contexts. It examines innovative processes in terms of "value-adding," providing broader advantages than purely commercial ones, namely those related to ethics, social aspects and the environment.
First of all, the course is intended:
functional managers and specialists involved in the implementation of innovative projects in modern industrial enterprises;

Heads of directions or key specialists of departments of state, commercial and non-profit organizations responsible for the implementation of innovations;

top managers and leading specialists using modern approaches to integrated design, development and implementation of new products, including technological innovations and R&D;

company owners planning or implementing an innovative way of developing their company.
The course "Systematic Innovation Management" is of particular interest to organizations planning or implementing an innovative development path because this course:
It is aimed at supporting / shaping / strengthening competitive strategies of organizations through "detuning" from competitors based on managerial and product innovations;

focused on the systematic development of managerial competencies of senior and middle managers to create an enabling environment that motivates the organization's staff to generate and translate innovative approaches into business;

presented as a system of interconnected elements, given which the organization comprehensively approaches the formation of an innovative environment;

help in the preparation of cross-functional teams for the successful implementation of innovations;

gives an understanding of the process of organizational change during the implementation of the project;

reflects the experience of introducing technological innovations on the example of cases of successful global companies;

will allow the organization to holistically approach the formation of the necessary organizational competencies in the field of innovation, thanks to a systematic presentation.
The course "Systematic Innovation Management" is the beginning of a long way in the development of competitive advantages on a global scale of doing business.
What is studying the course
The course "Systematic Innovation Management" gives students the opportunity to get acquainted with a wide range of innovations: from progressive changes and improvements to radical or breakthrough innovations.
The course is of interest to specialists and managers working in various fields: information technology and systems, telecommunications, engineering, transport and logistics, trade, production and supply of electricity, defense and security, as well as all types of services to the population, including healthcare, social security and leisure. In all sectors, the cross-cutting themes of the course — creating, managing, transferring and supporting innovation — are key to the effective and successful operation of organizations of all sizes and goals.
Course structure
The course consists of six training blocks. Each block includes training materials, additional materials that describe the experience of real enterprises, and tasks for developing skills in managing technological innovations.
Block 1: Technology, Innovation and Management

Block 2: Open Innovation

Block 3: Technology Transfer: Creating Value

Block 4: Innovation for Sustainability

Block 5: Project Management

Block 6: Learning Outcomes
Learning technology
Training in the course "Systematic Innovation Management" is accessible and convenient for specialists and managers with an intensive work schedule. It is based on a combination of different forms of classes (blended-learning), which ensure the successful combination of the educational process with the conduct of professional activities:
Full-time classes in groups using active learning methods

Independent work with unique interactive educational materials

Individual counseling with a tutor on training issues

Discussion in online and offline forums of theoretical approaches and examples of activities of real Russian and foreign enterprises

Written assignments that allow students to analyze their own experience and real technological innovation.
The technology of the educational process MIM LINC does not offer ready-made recipes and template solutions "for all occasions." It helps students build up general professional and specialized competencies, and also promotes personal growth, developing demanded cross-functional skills, encouraging freedom of choice and further development.
At the end of the course you will be able to:
Understand the nature and extent of technological change and the importance of innovation

Critically evaluate and explain key issues in understanding innovation as a separate area of research

Distinguish between open and closed approaches to innovation

Critically evaluate innovative systems and recommend their changes, guided by a specific strategy

To analyze the barriers that stand in the way of innovation, and their impact on the activities of real organizations

Identify those activities in the organization that add value to technology

Understand the difficulties encountered in evaluating technology readiness and choose appropriate implementation strategies

Understanding the Features of Intellectual Property Management Strategies

Explain how to adapt environmental innovation in various industries and organizations to achieve sustainable development.

Understand the essence of the two main approaches to managing innovative projects and their management methods, necessary for project planning

Develop roadmaps and system maps required for technology transfer
Duration of study:

6 months.

Start of training: 1st day of every month. The deadline for accepting documents 2 weeks before the start of training.
Entrance requirements:

Secondary vocational or higher education

Documents of completion:

Diploma of professional retraining of MIM LINC

Information about the cost:

86,200 rubles.
Last updated Mar 2020
About the School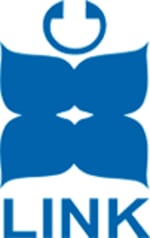 Международный институт менеджмента ЛИНК — крупнейшая школа бизнеса России, предоставляющая бизнес образование международного уровня. МИМ ЛИНК является эксклюзивным партнером Открытого университета Вел ... Read More
Международный институт менеджмента ЛИНК — крупнейшая школа бизнеса России, предоставляющая бизнес образование международного уровня. МИМ ЛИНК является эксклюзивным партнером Открытого университета Великобритании на территории СНГ.
Read less